ROCK N ROLL X RED FIRE
I HAVE GONE TO LIVE WITH MY NEW WONDERFULL FAMILY
IN VANCOUVER,BC
--------------------------------------
--------------------------------------
--------------------------------------
--------------------------------------
PREVIOUS LITTER BELOW
CKC REGISTERED TINY TOY /TOY POODLES
ROCK N ROLL X BUG
PUPPIES BORN FEBUARY 28
- MALE - ADOPTED BY TRACY.Q
- FEMALE - ADOPTED BY - RUTH ANNE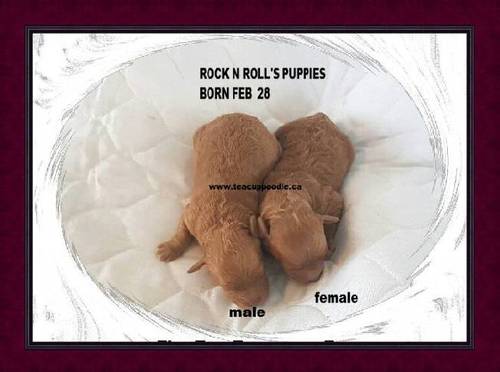 XXXXXXXXXXXXXXXXXXXXXXXXX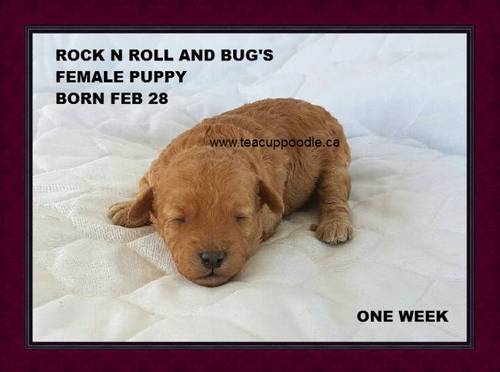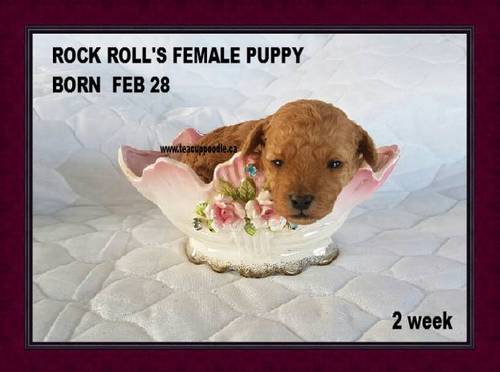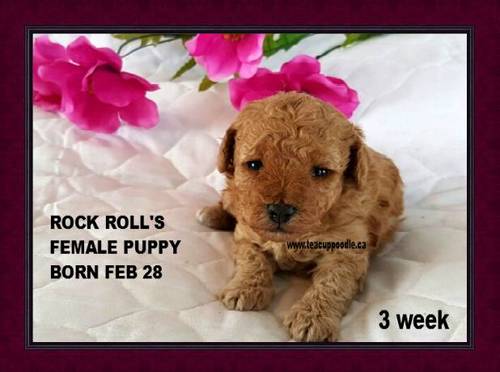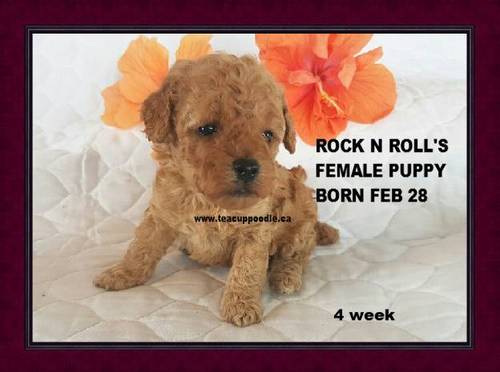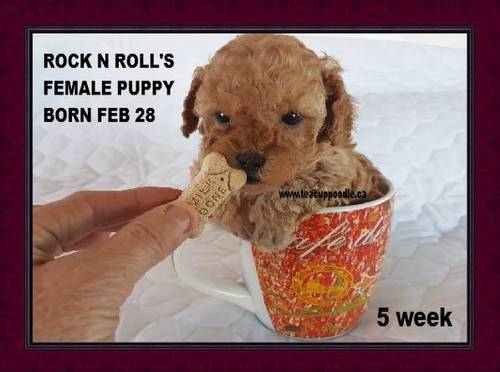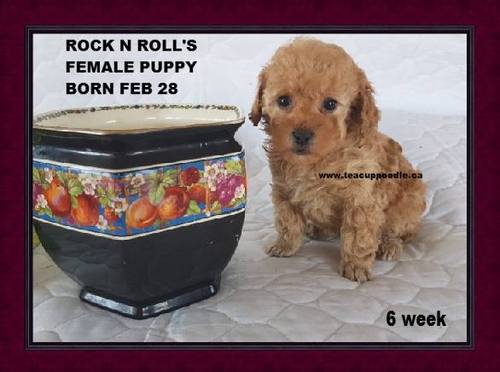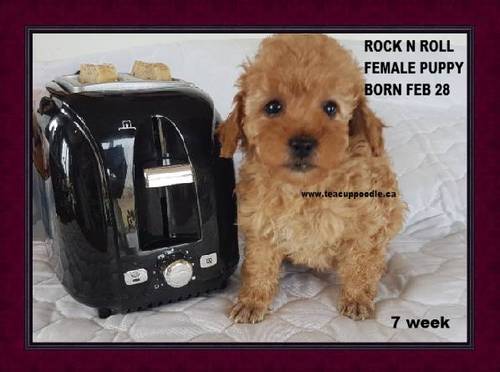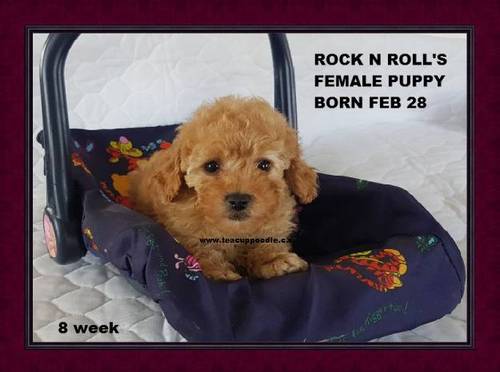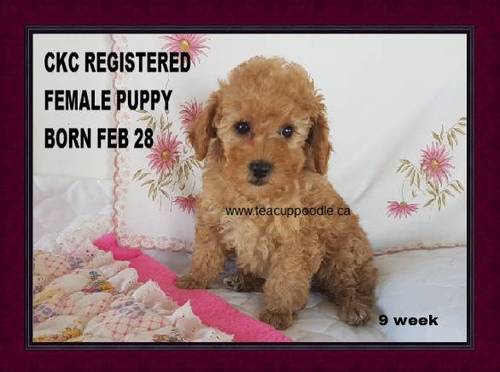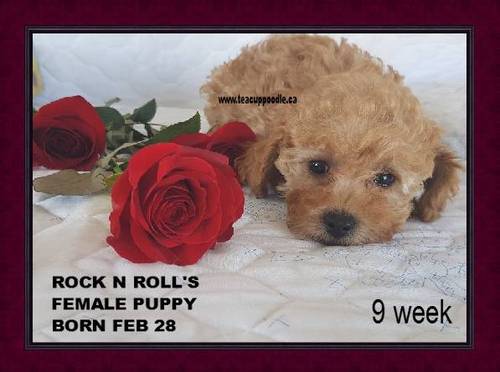 FEMALE - ADOPTED BY RUTH ANNE
I AM NOW LIVING WITH MY NEW MOM
IN OTTAWA ,ONTARIO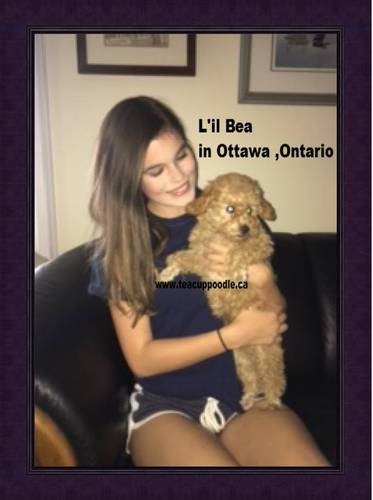 Hi Bev (june 11)
Here are 2 photos of my daughter Janice
With Bea. She is a wonderful puppy and I love her.

. Thanks for being a wonderful breeder.

Ruth Anne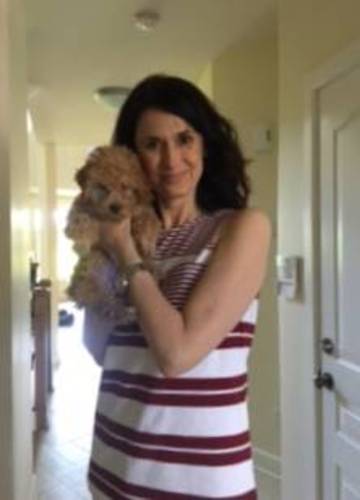 Bev Bea is a very smart puppy and sometimes she is a crazy puppy running
Like grease lighting and she loves playing
with her toys. She is a joy for me.
Ruth Anne
Thanks Beverly! We are just thrilled and forever grateful for Bea.
XXXXXXXXXXXXXXXXXXXXX
XXXXXXXXXXXXXXXXXXXXX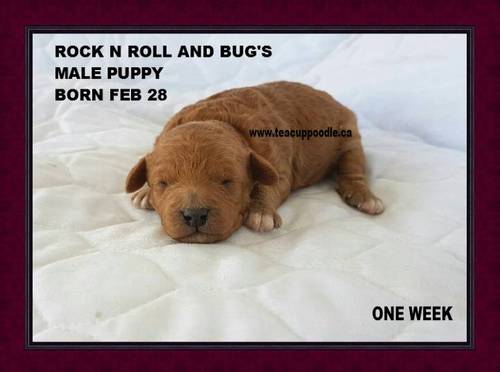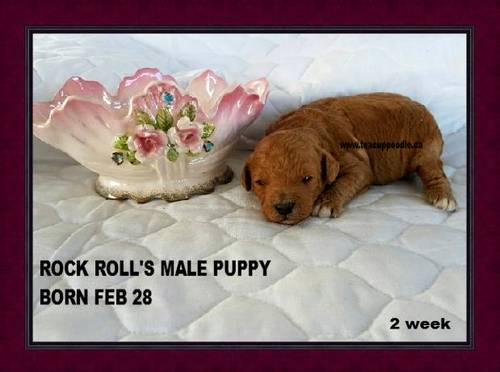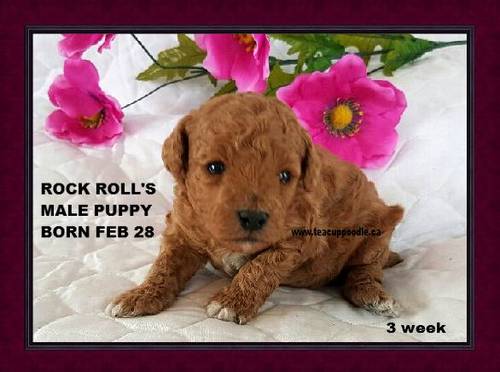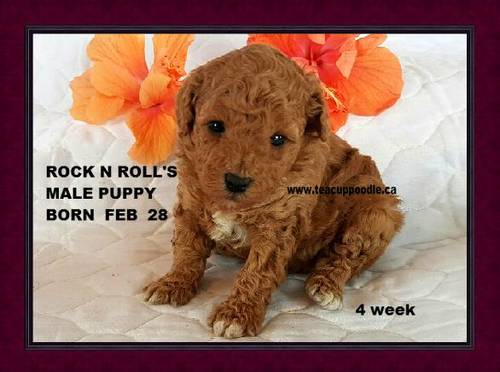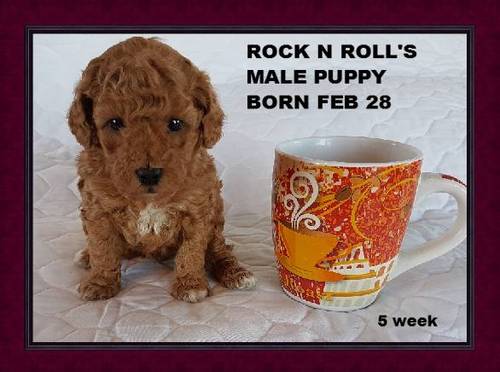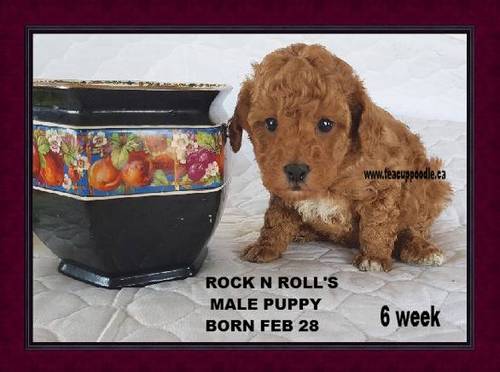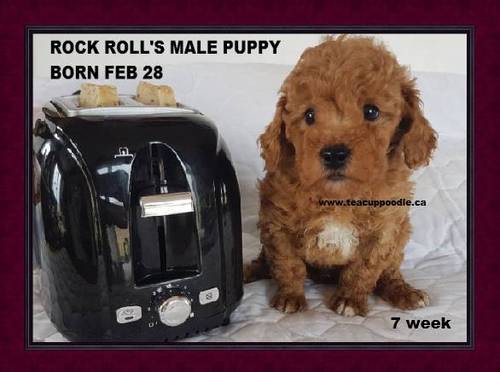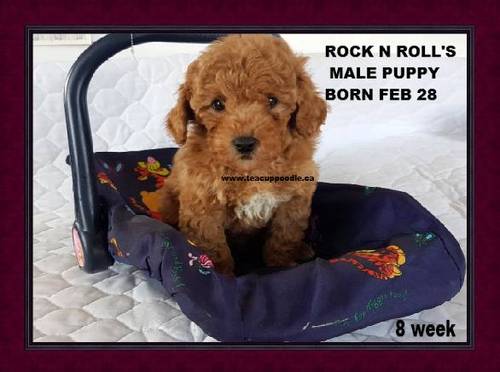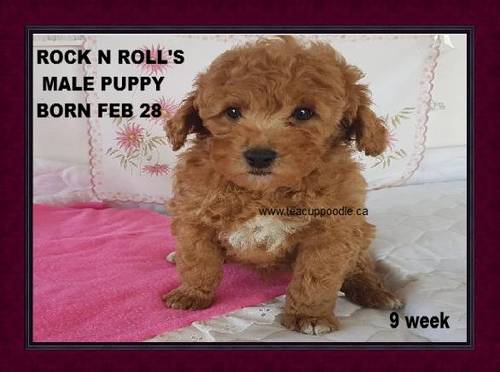 MALE - ADOPTED BY TRACY .Q
I HAVE GONE TO MY NEW WONDERFULL HOME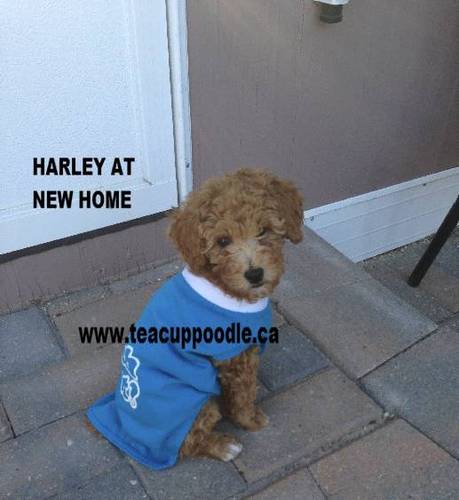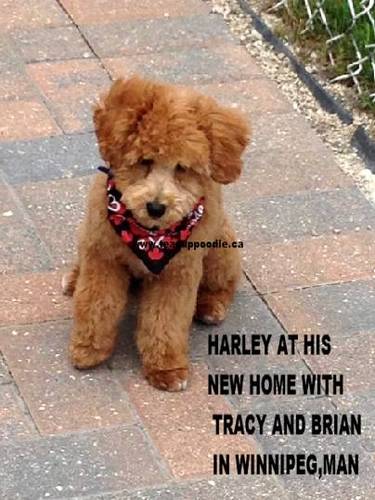 Hi Beverly, (may 7)

So baby slept all night in his kennel, he cried for about 5 minutes,
then went right to sleep for about 7 hours. He is such a good boy!
We have decided to name him Harley.
Thanks again for such a sweet little puppy! We just love him to pieces.

Take care, Tracy
-----------------
Hi Beverley, (may 28)
Harley is doing great! He went to the vet last Tuesday for his shots and is doing well.
He knows sit and shake a paw and he loves to fetch his ball…sometimes he will bring it back!
He is so sweet!

Take care, Tracy
--------------------