PREVIOUS LITTER
------------------------------
ALL OF LUCY'S PUPPIES HAVE BEEN TO THE VET
THEY GOT THEIR FIRST and second PUPPY SHOTS , DEWORMED AND HEALTH CERTIFICATES
MY VET SAID THEY ARE ALL VERY HEALTHY
LUCY AND POOKIE MON
PUPPIES BORN MARCH 30 ( 2 GIRLS AND 3 BOYS)
- GIRL ONE - ADOPTED BY CANDY AND KELLY
- GIRL TWO - ADOPTED BY JIM
- BOY ONE - ADOPTED BY MARIA.S -
- BOY TWO - ADOPTED BY VERONICA.M -
- BOY THREE - ADOPTED BY CHANTELLE -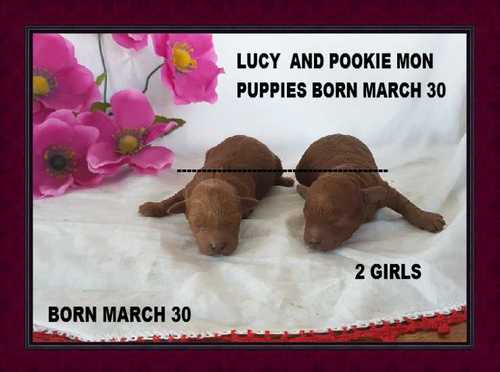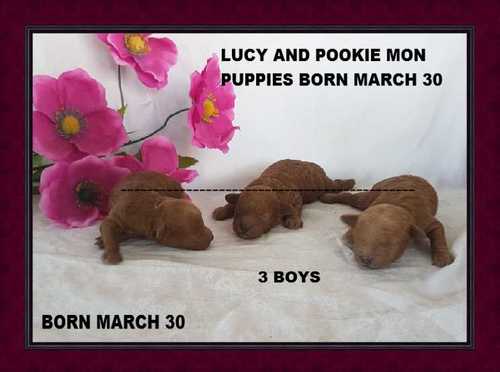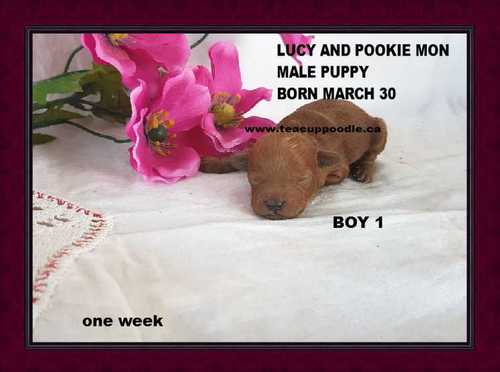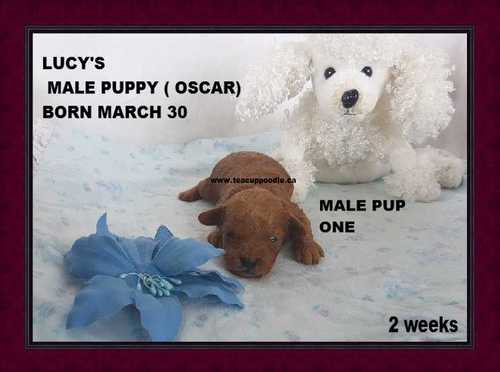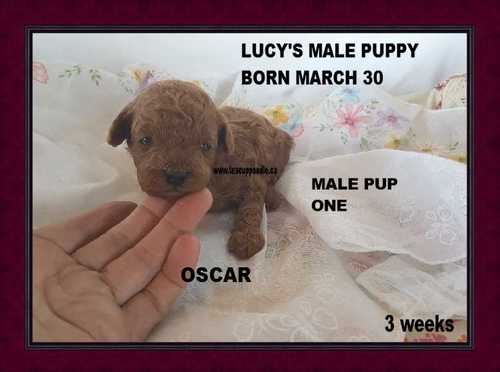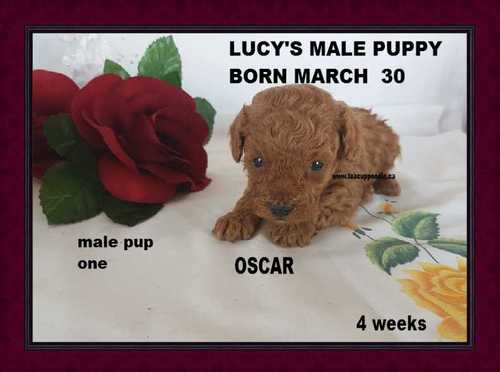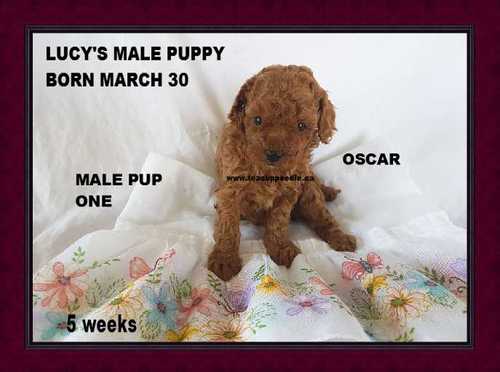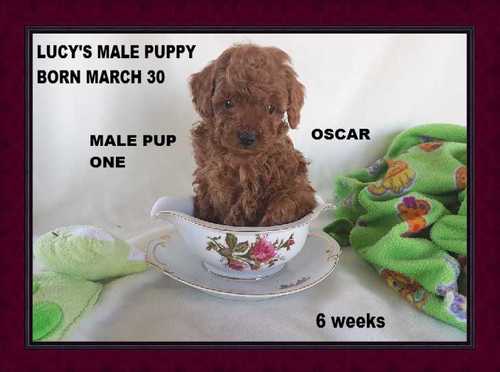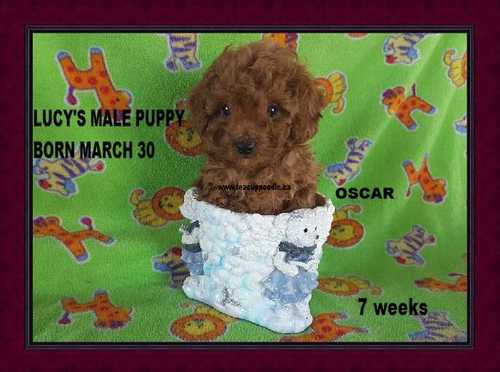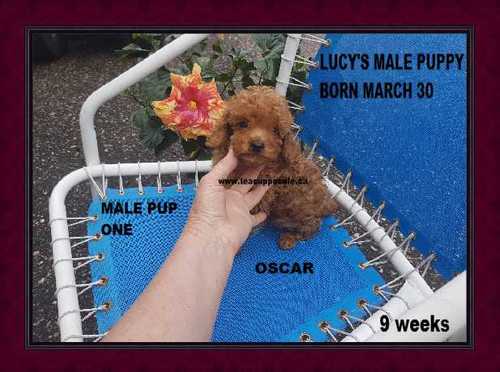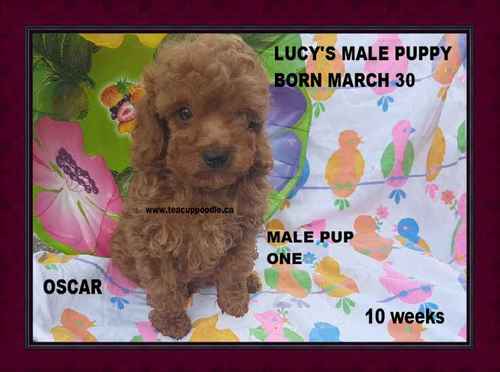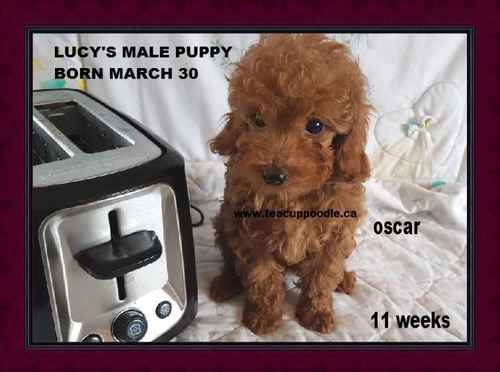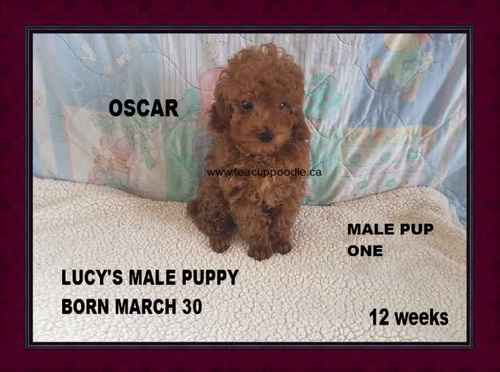 MALE PUP ONE ( OSCAR) - ADOPTED BY MARIA
(Gone to my wonderfull new home now )
----------------------------------------------------------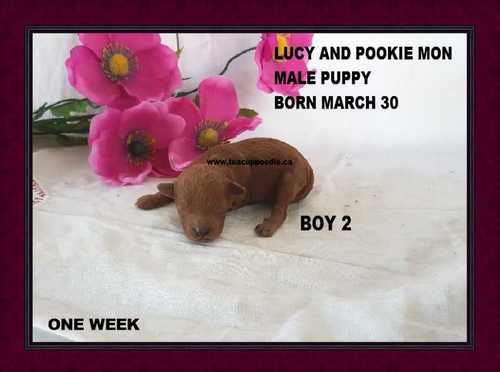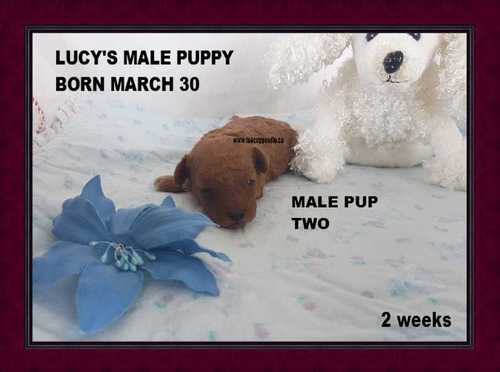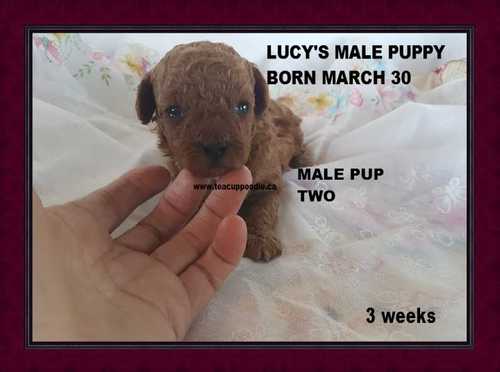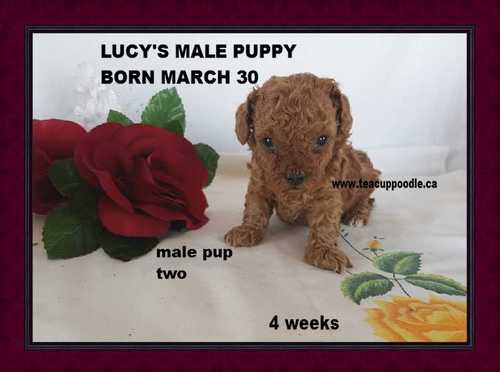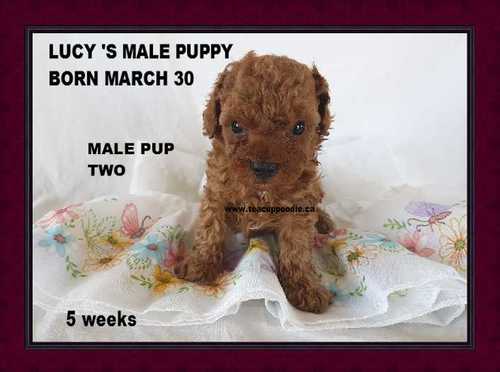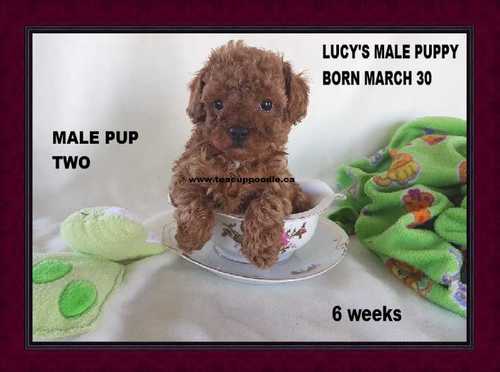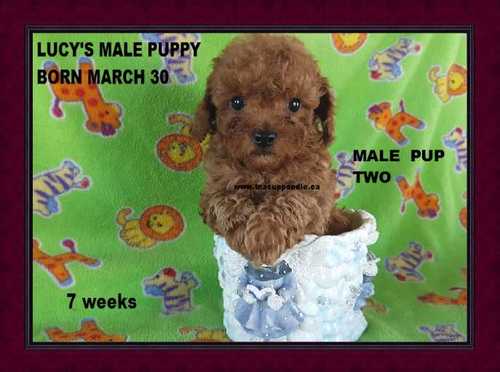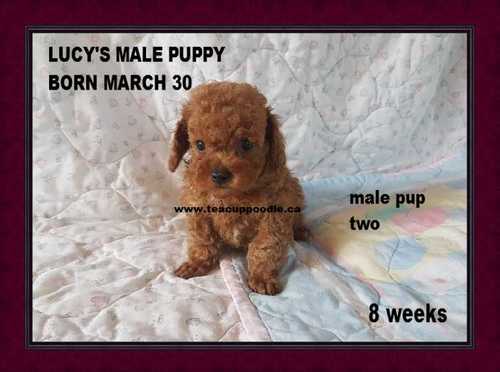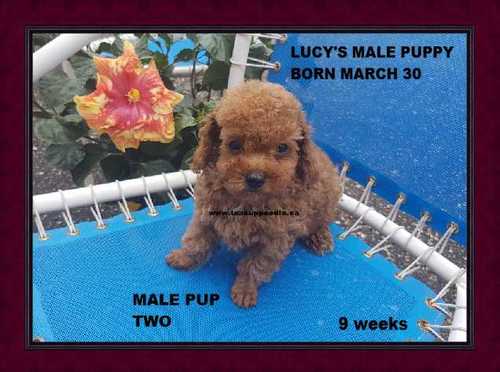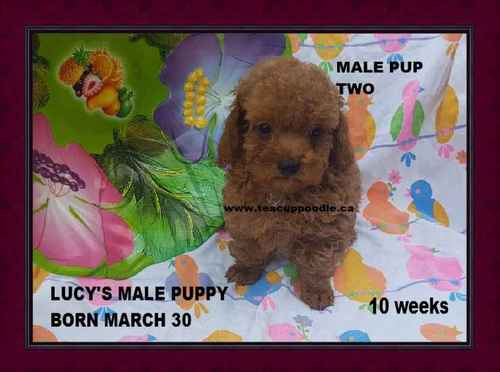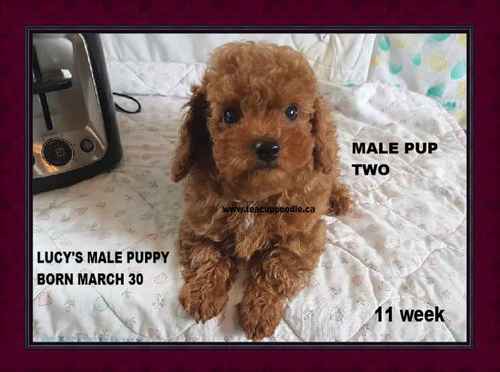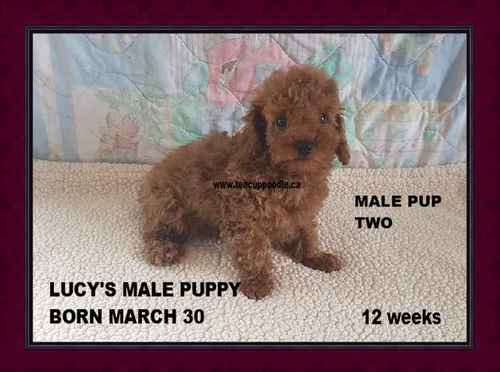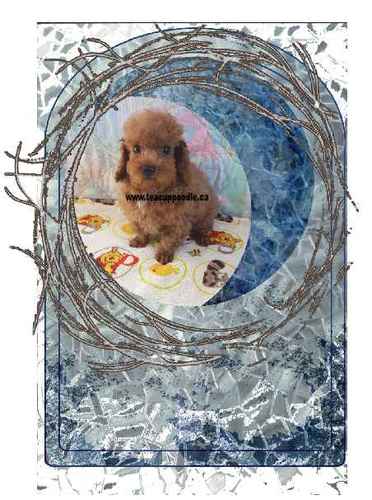 MALE PUP TWO - RESERVED FOR VERONICA.M
(deposit received)
------------------------------------------------------------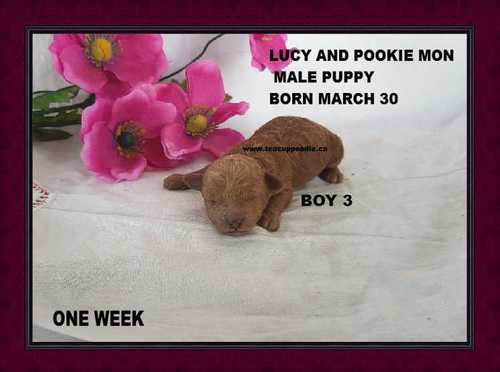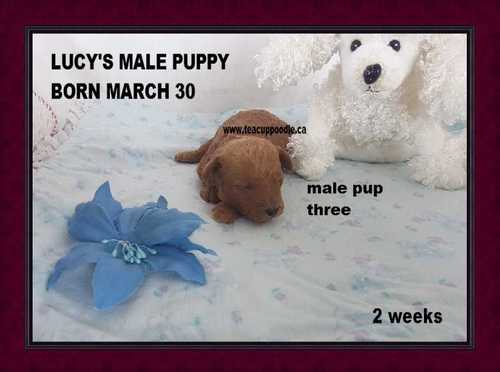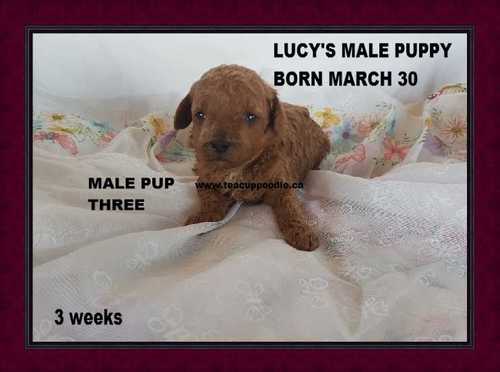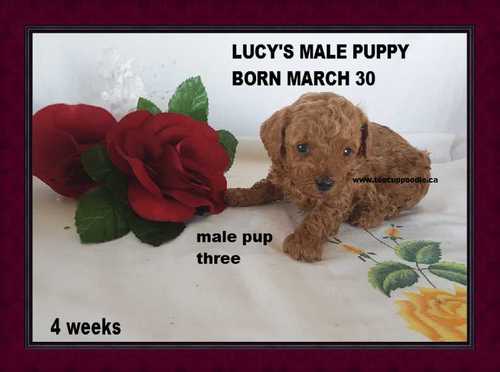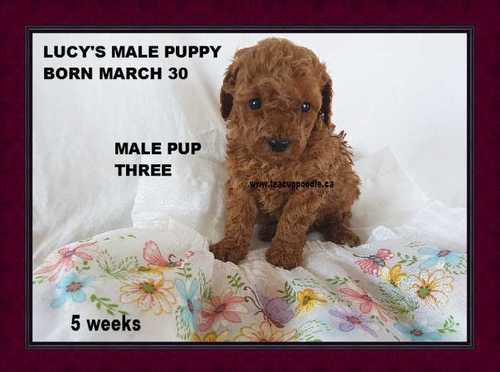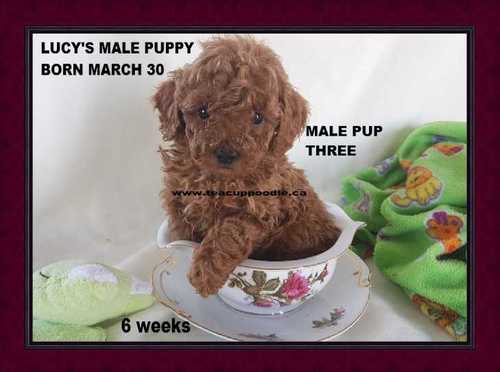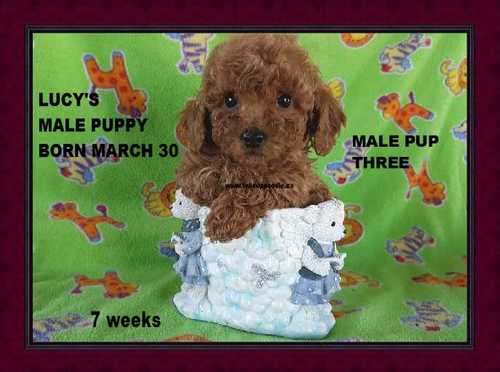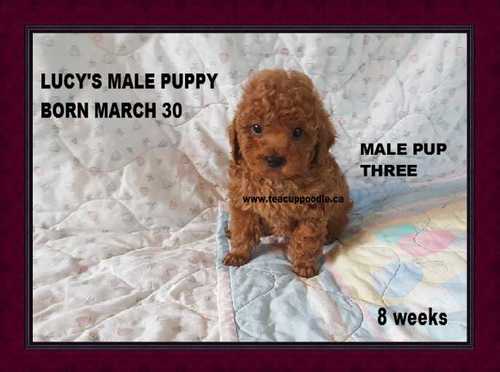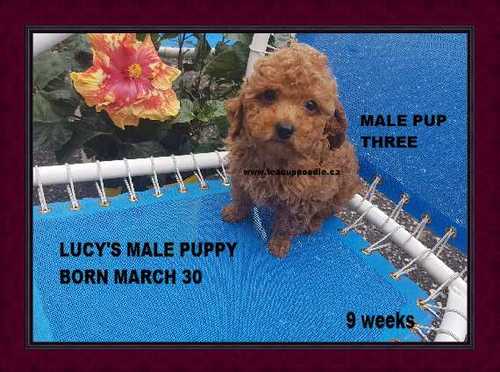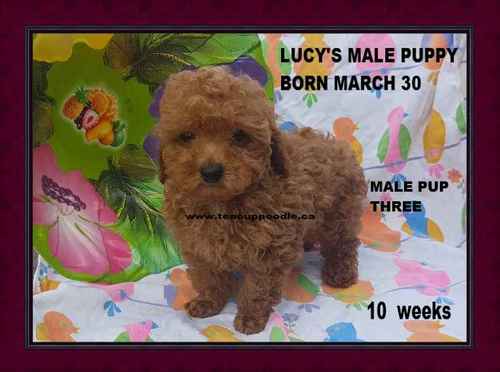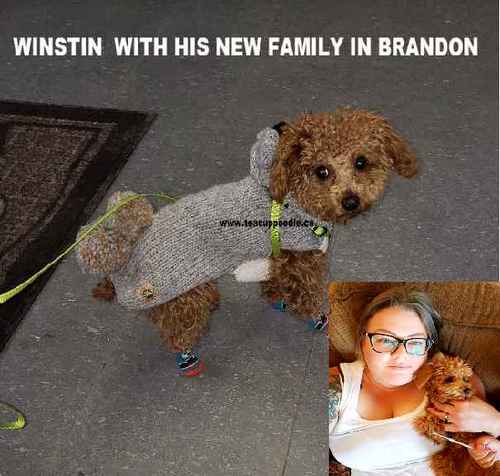 MALE PUP THREE- ADOPTED BY CHANTELLE
(I HAVE GONE TO MY NEW WONDERFULL HOME)
------------------------------------------------------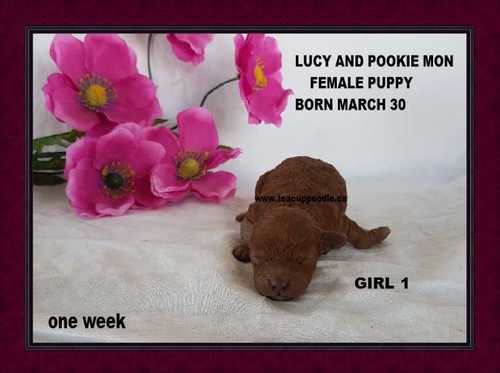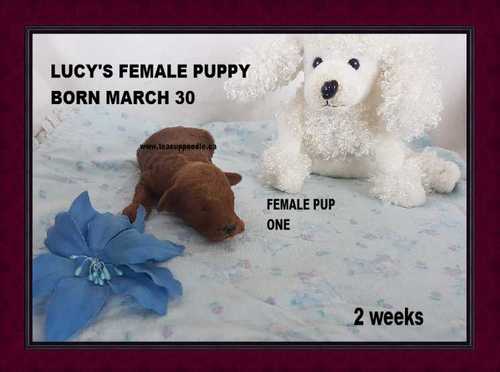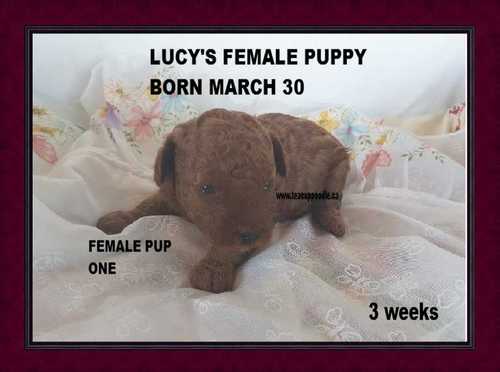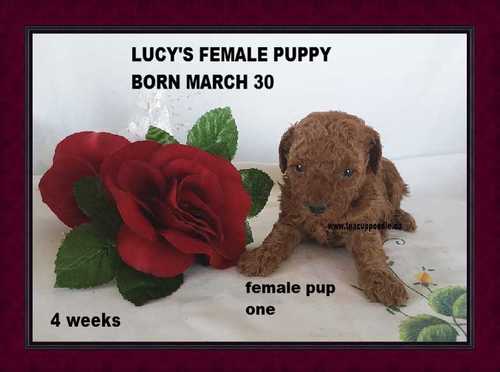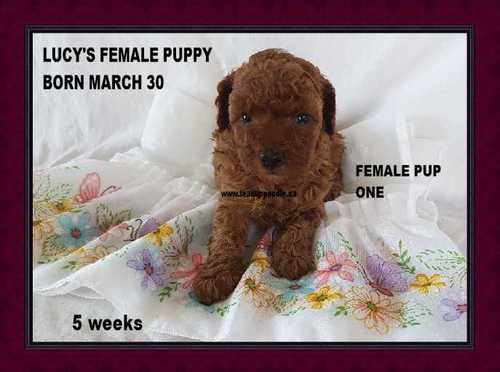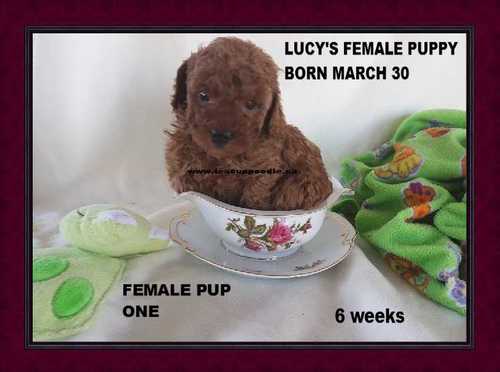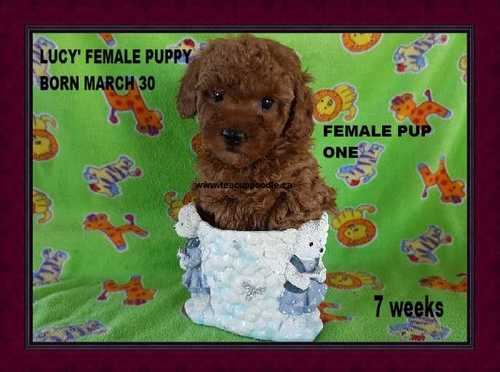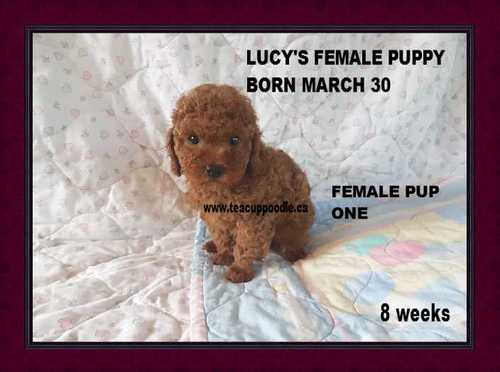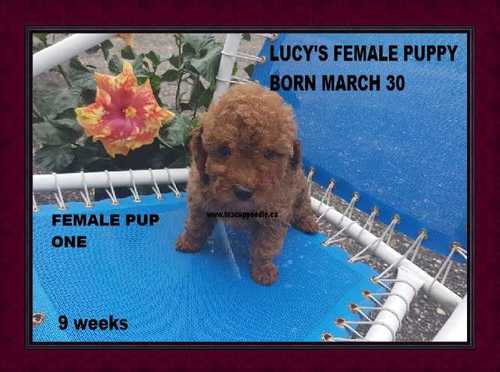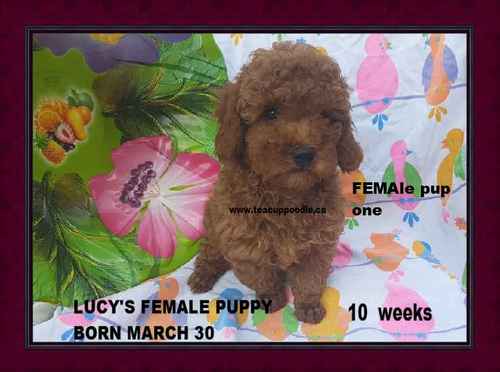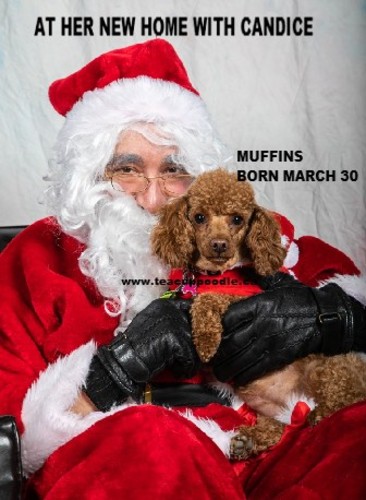 FEMALE PUP ONE - (MUFFINS) - ADOPTED BY CANDICE AND KELLY
I HAVE GONE TO A REAL SUPER HOME IN BRANDON,MANITOBA
-----------------------------------------------------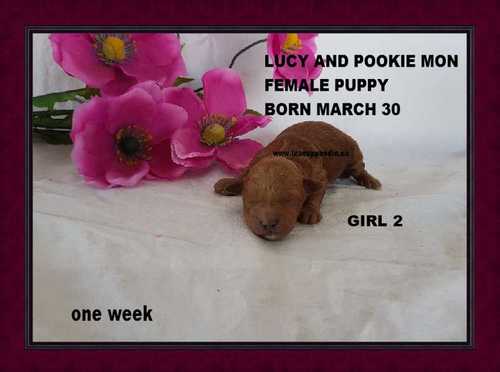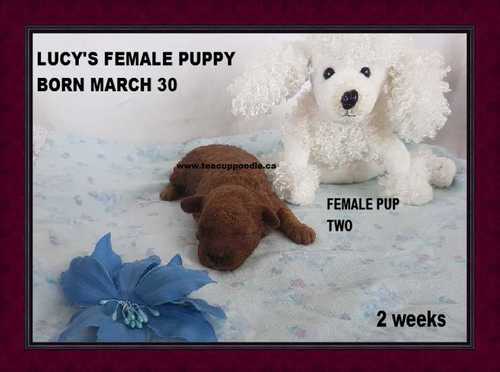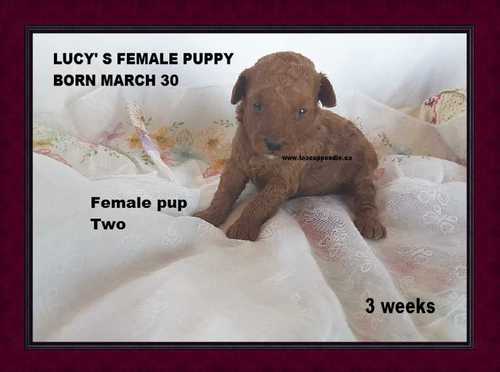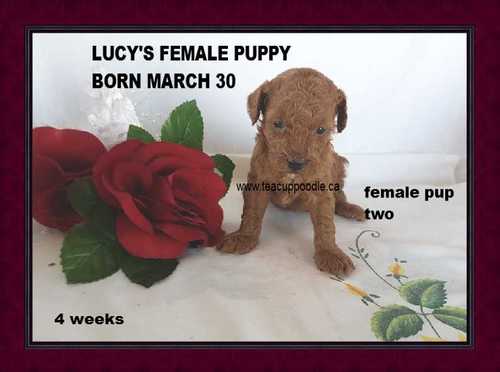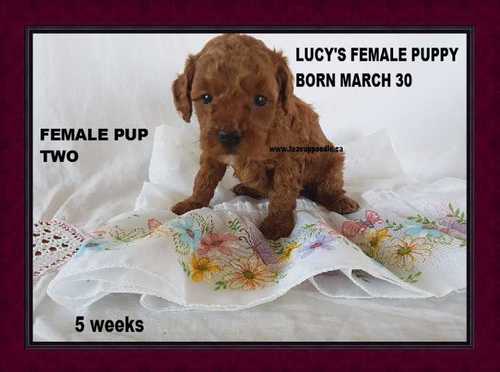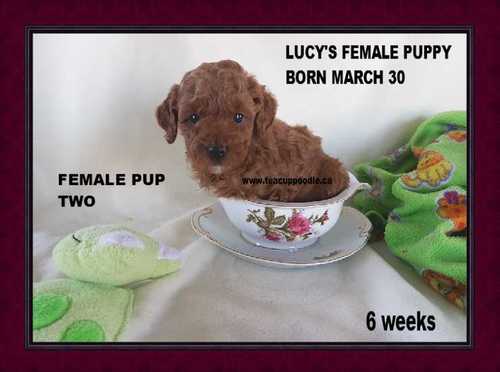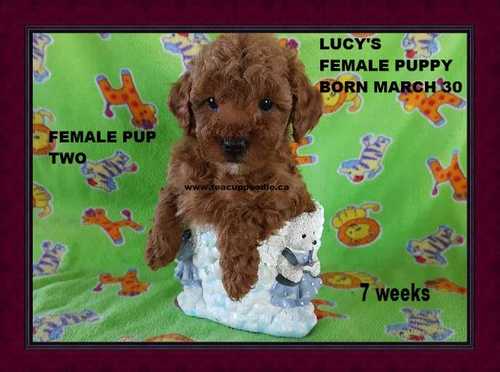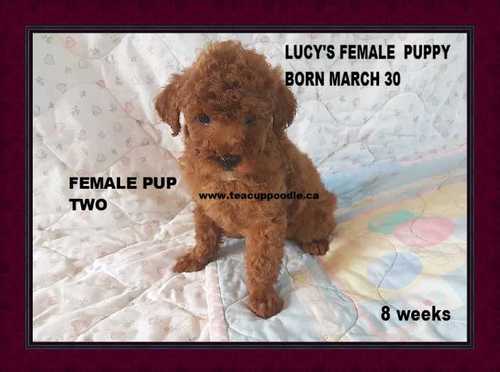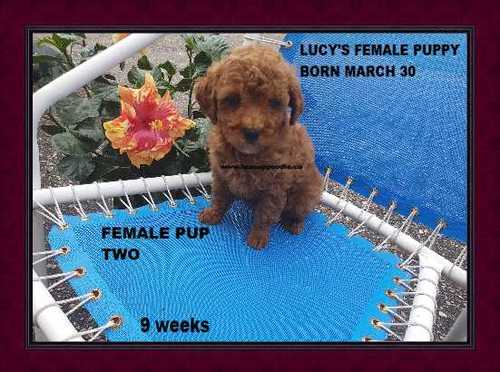 FEMALE PUP TWO - ADOPTED BY JIM
I HAVE GONE TO MY NEW HOME WITH MY NEW MOM AND DAD
DOCTOR JAMES AND ROSE ANNE
ANOTHER REAL HAPPY CUSTOMER
HI BEV
"Penny". At 5 months. Absolutlely one of the best dogs we have had . Never thought we could replace the poodle we lost, but you have.
Everyone that sees her loves her. She is fantastic with children and adults alike. Thinking of making her a therapy dog.
Easy to train and so loving. Off to Texas in 3 weeks for the winter.
Thankyou so much. Highly recommend anyone contemplating a poodle to contact you.
Jim and Roseanne
----------------------------------------------------------