CANADIAN KENNEL CLUB REGISTERED TOY POODLE, TEACUP AND TINY TOY POODLE PUPPIES
My Poodles live in my home with Us .
DELIVERY AVAILABLE
My Poodles live in my home with us.
They have their baby chairs to sleep in the living room and have the run of the house
I am a CKC Member for 35 years Plus in good standing and have been breeding for 40 years
My babies are placed on CKC Ltd. Reg. with spay/neuter contracts in place, and then transferred into your name.
I provide a three year genetic health guarantee and
They come with puppy shots.deworming,Health certificates And Vet Reports
I welcome your interest and suggest that if you are truly serious about having one of my puppies you put your name on my waiting list. If you contact me to do so please provide full disclosure on the type of home you can offer one of my special babies.
Beverly -(204) 763-8974
BRANDON,MANITOBA
Quality Puppies Come With - Health Certificate, Canadian Kennel Club Registration,
" I Give 2 Sets Or 3 Sets Of Puppy Shots Before They Can Go At 12 Weeks or 14 weeks Old , Dewormed, 3 Year Written Warrantee,
And Guaranteed Safe DELIVERY (Registered Shipper - OF 40 YEARS )
I Have Been Breeding Quality (CKC) Canadian Kennel Club Teacup poodles /Tiny Toy Poodles For 40 Years
MEMBER OF THE CANADIAN KENNEL CLUB
"ONLY A REGISTERED POODLE IS A PUREBRED POODLE "
I ACCEPT MONEY ORDERS , CERTIFIED CHEQUE, CASH, E- MAIL TRANSFERS AND WIRERS THREW BANK AND DIRECT DEPOSITS
************************
i will not ship a puppy with out it being paid for,
NOTE --- PLEASE WHEN YOU SIGN MY AGREEMENT
MAKE SURE YOU SIGN IT WITH YOUR ORIGINAL NAME ( NOT A ALIAS NAME )
AS YOU WILL HAVE TO PICK UP A PUPPY BY SHOWING I D
CKC REGISTERED TOY POODLE,TINY TOY POODLE ,TEACUPS
MOM ( 5 POUNDS) DAD ( 4 POUNDS)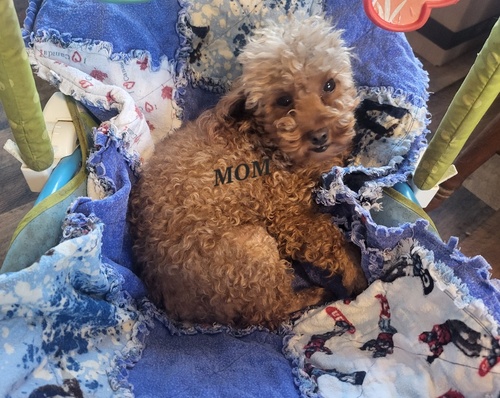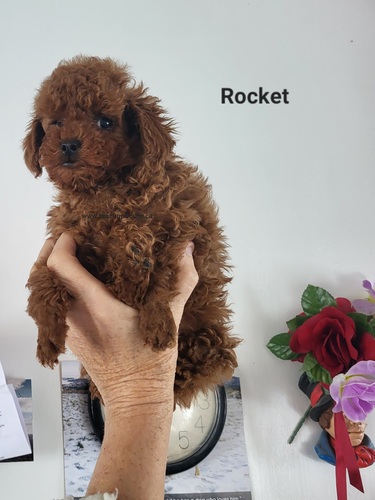 TINY TOYS BORN NOV 8
1 BOY AND 3 GIRLS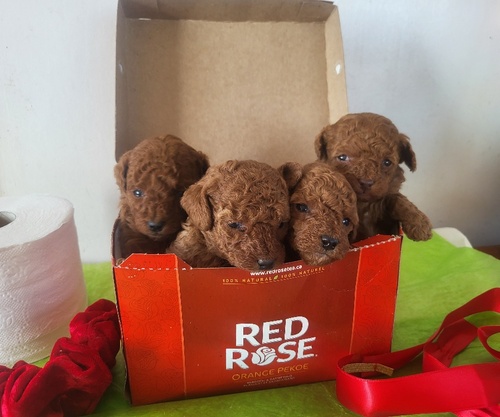 3 WEEKS PICTURE ABOVE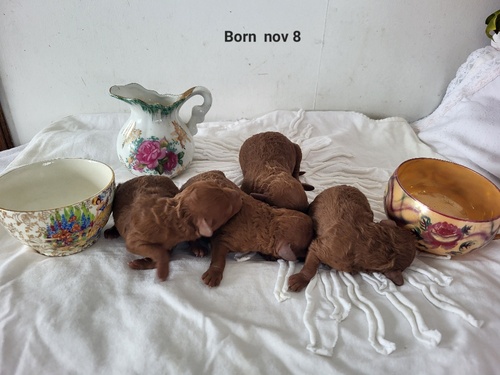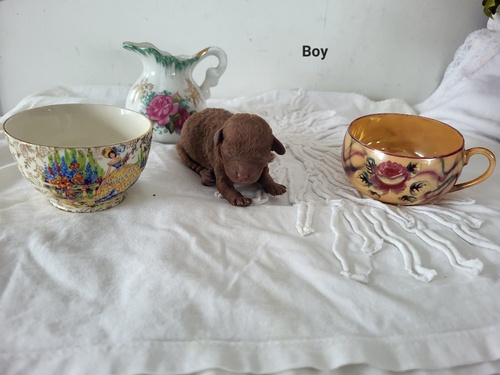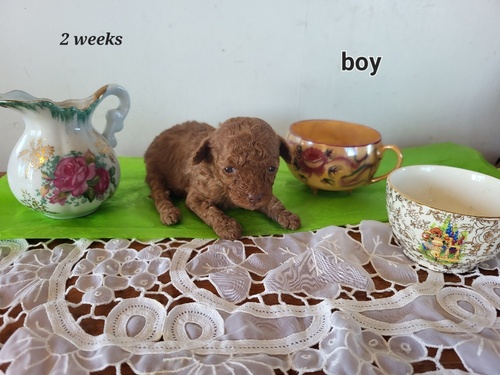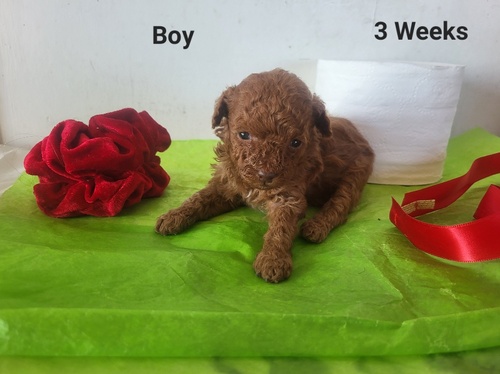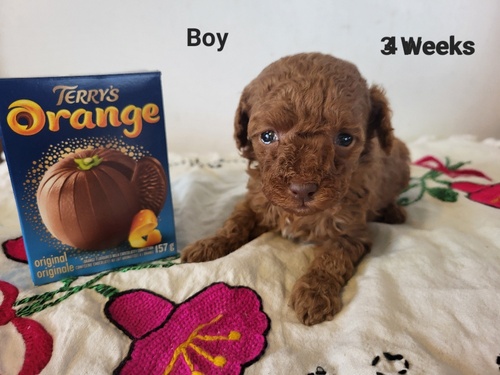 4 weeks
BOY -
---------------------------------------------------------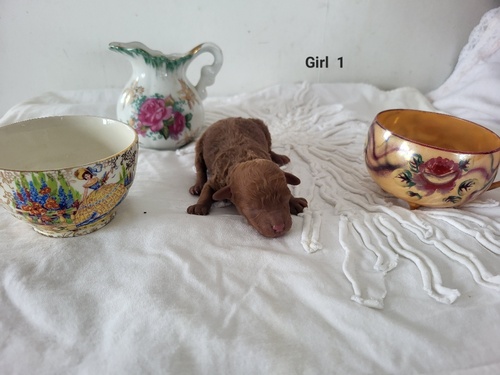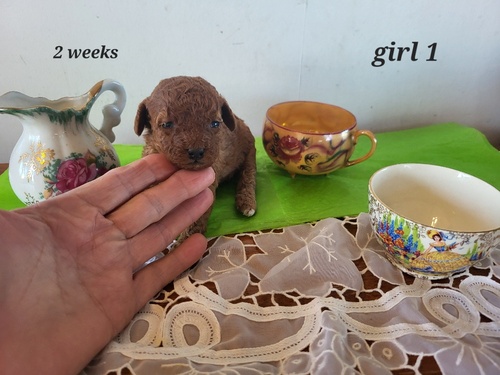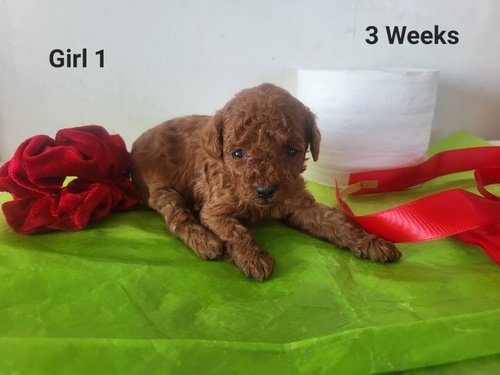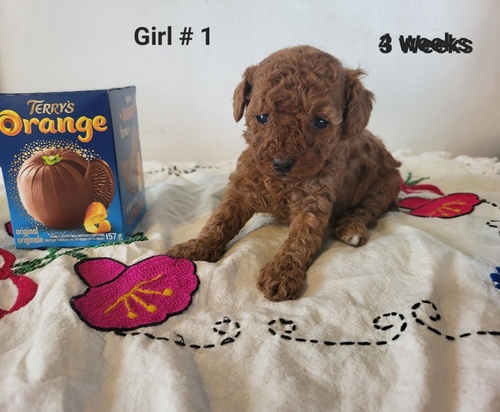 4 weeks
GIRL ONE -
-------------------------------------------------------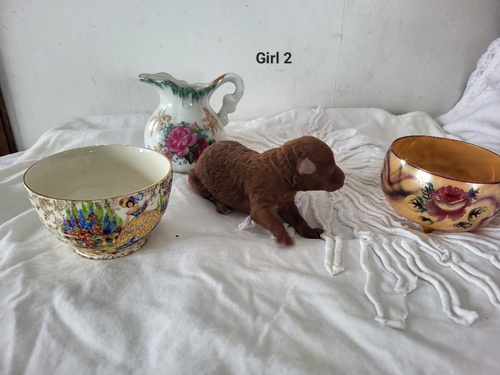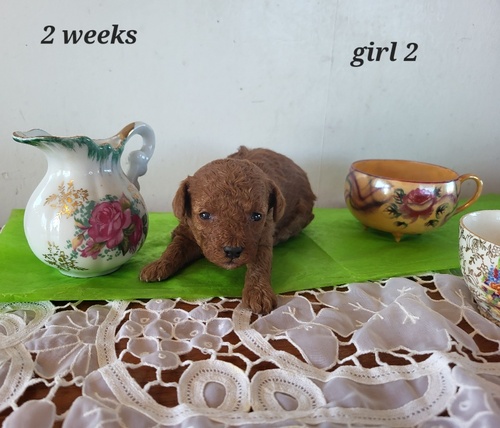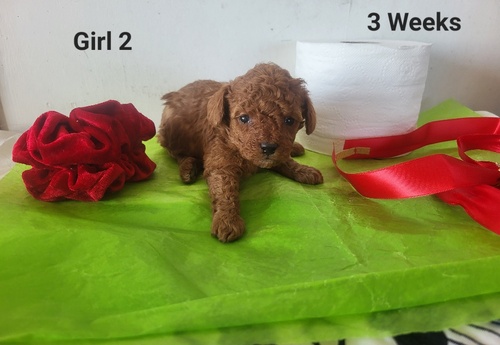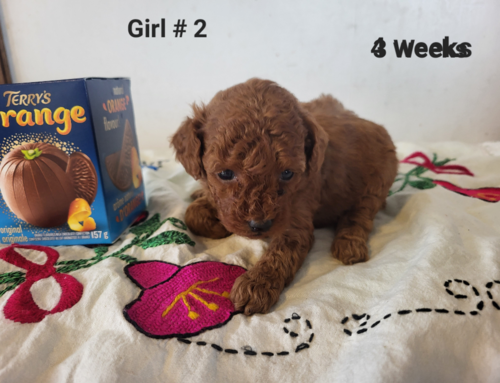 4 weeks
GIRL TWO -
------------------------------------------------------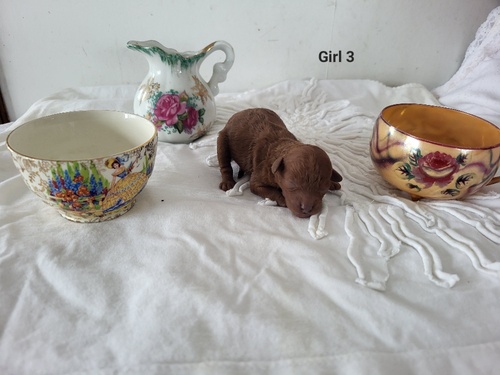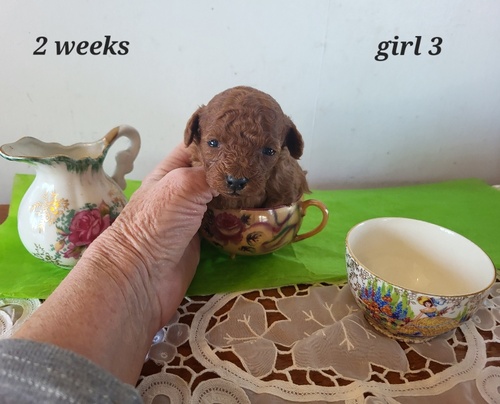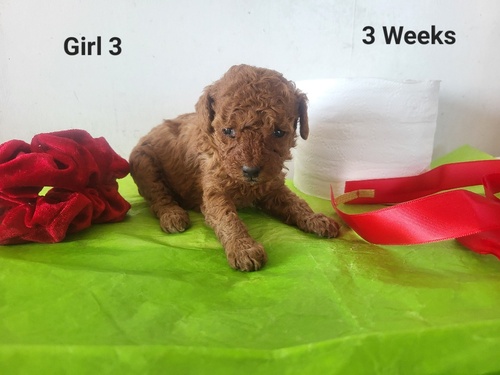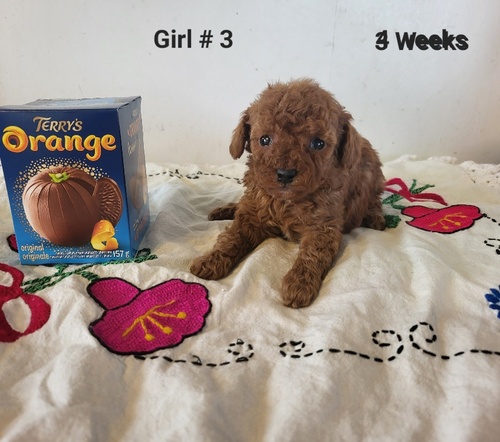 4 weeks
GIRL THREE -
---------------------------------------------------------
**********************************************************
ANOTHER HAPPY CUSTOMER
BELOW
--------------------------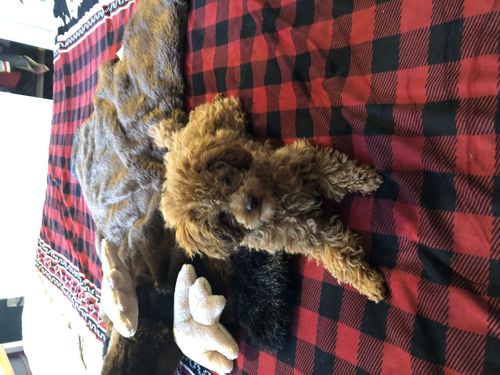 Hi bev ( Dec 6 /2022)
 Merry Christmas. Hope everything is well with you and yours. 
I am just writing to you about our beautiful little Ruby. 
In threes days we will have had her for a whole year. 
It seems like yesterday we picked her up from the plane in Vancouver. 
She is the best thing to have happened to us ! She topped out at 6 pounds 6 ounces. 
She is so much fun and loves to play. 
 
Thank you so much for our beautiful Ruby.
 
The joy of our lives. We love her like a child and could not imagine our life without her.
 Marc and Denise and Ruby. 
British Columbia
--------------------------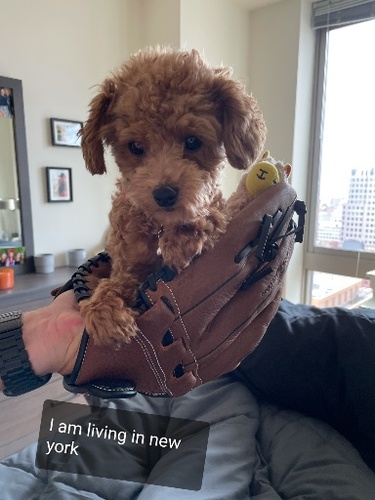 I AM LIVING WITH DOCTOR CATHERINE IN NEW YORK
----------------------------------------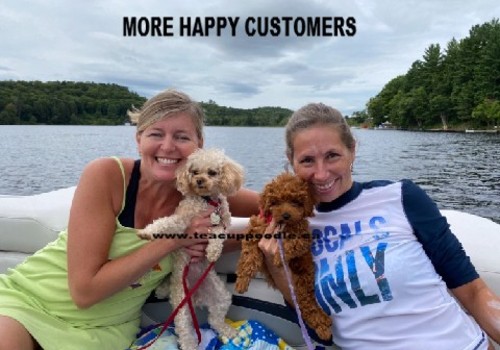 ----------------------------------------
Teacup Black Poodle At Her wonderful Home
https://www.youtube.com/watch?v=vlbrFEbACew