(CKC) CANADIAN KENNEL CLUB REGISTERED POODLES

TEACUP POODLES CANADA, ALBERTA , MANITOBA ,ONTARIO
PICTURES OF MY PUPPIES LIVING AT THEIR NEW HAPPY CUSTOMER HOMES IN NEW YORK
MANGO PEACH Has Been Adopted By Sarah In New York
This is Sarah's website - www.karastore.com
And Here i am in new york with my wonderfull new mom
--------------------------------
Here i am in New York,It is Biggie And i am living with ARBEN And his wonderfull family In New York
Check out their family Restaurant
Hi Beverly,He is adorable, we all fell instantly in love with him.Thanks,Arben
--------------------------------
HI THERE
It is Cannoli and Houdini Here And We Live With - AJ In New York
Check out our families Good Restaurant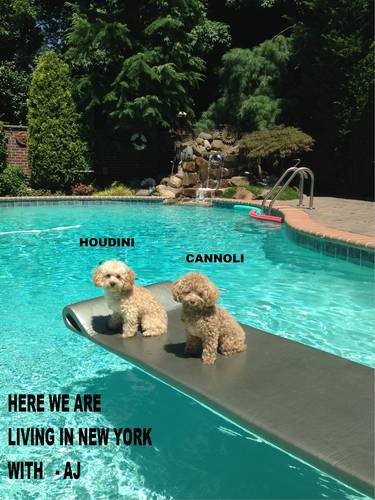 COME SWIM WITH US !!!!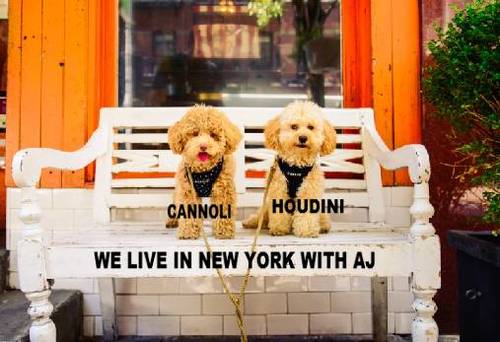 Hi Beverly I just wanted to
Say hello and thank you again Cannoli and Houdini are the absolute loves of my life. You do an amazing job breeding them and the family line is such a peaceful and happy one. These guys make me happy everyday. Everyone compliments them obviously for there cuteness but most of all there behavior there always content and happy. Thanks again, sorry it took so long for the update but business has been keeping me extra busy. Talk to you soon.
You should have seen cannoli and houdini in the dog park today. Amazing I don't know where cannoli gets his bravery from but he will stand up to pit bulls and rot weillers without hesitation. He is a tremendous spirit in that little body. Houdini is fast like lightning he toys with the other dogs because he can easily out run them. It's so great to see they have both amazing spirits. Thank you

Sincerely AJ