PREVIOUS LITTER BELOW
LUCY 'S PUPPIES ARE ALL ADOPTED NOW
PUPPIES BORN JUNE 4
(FIRST LITTER)
( THANK YOU TO ALL THE HAPPY CUSTOMERS WHO HAVE ADOPTED THESE WONDERFULL HEALTHY PUPPIES )
LUCY X RED ROCK SAVAGE
HAD THEIR PUPPIES ON JUNE 4 /2016
all puppies were between 3 - 5 ozs at birth
LUCY'S FIRST LITTER
(TEACUP /TINY TOY /TOY POODLE PUPPIES )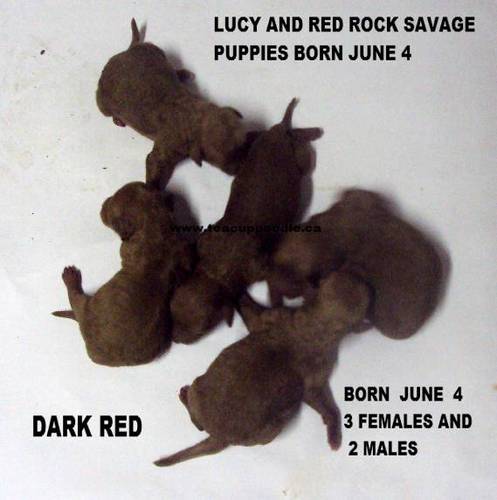 -----------------------------------------------------------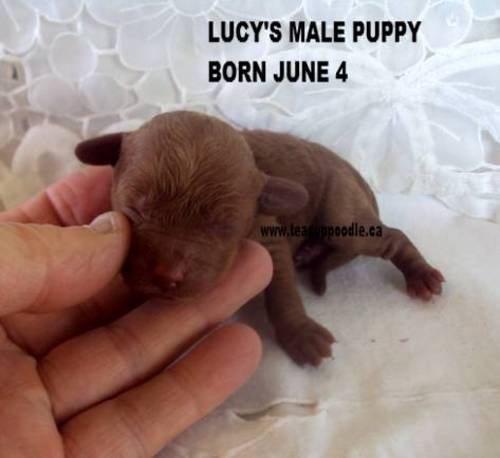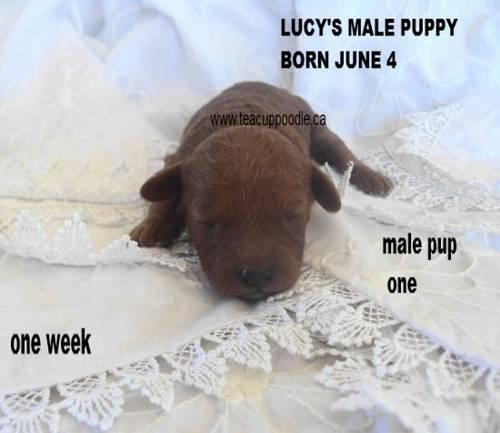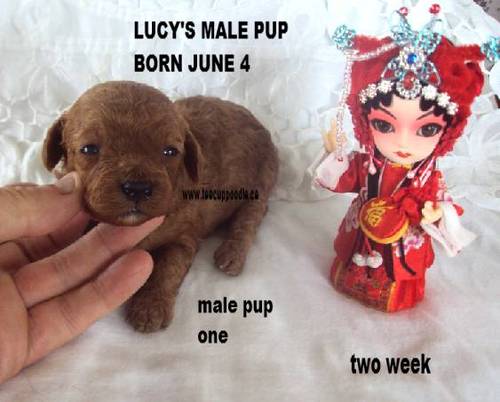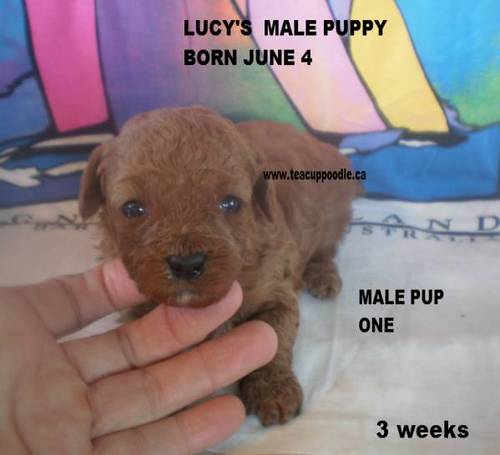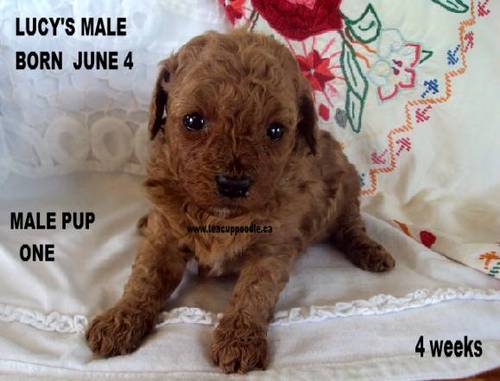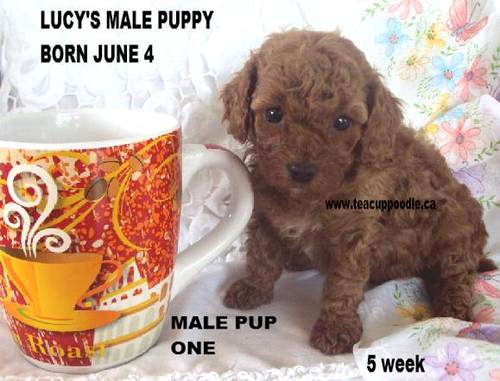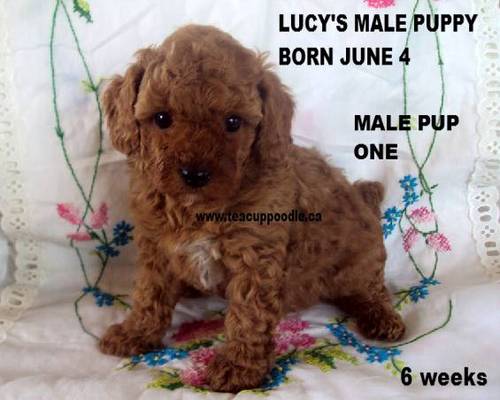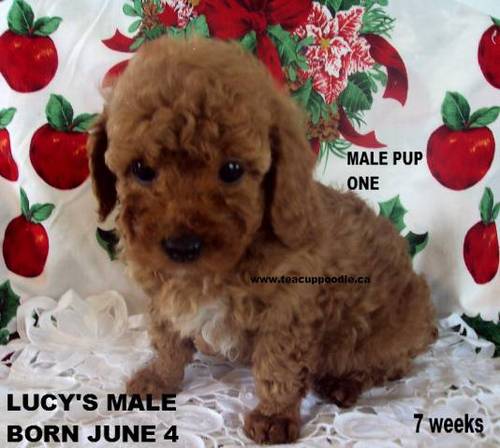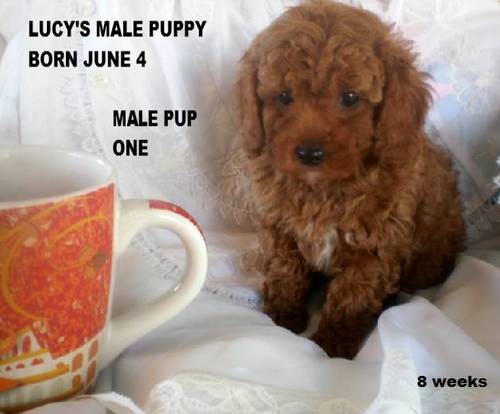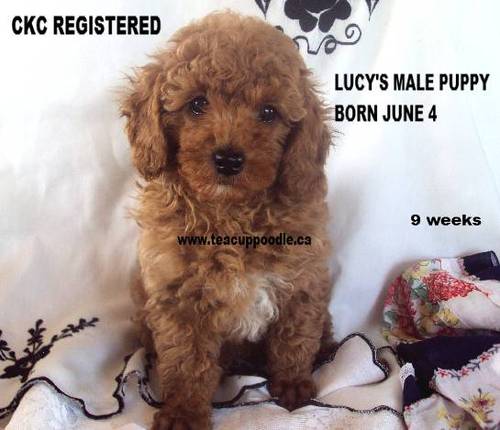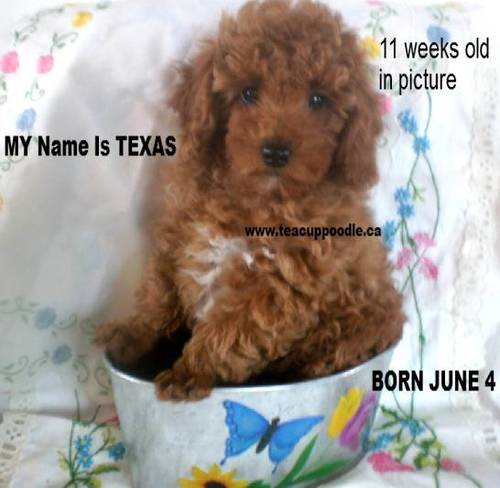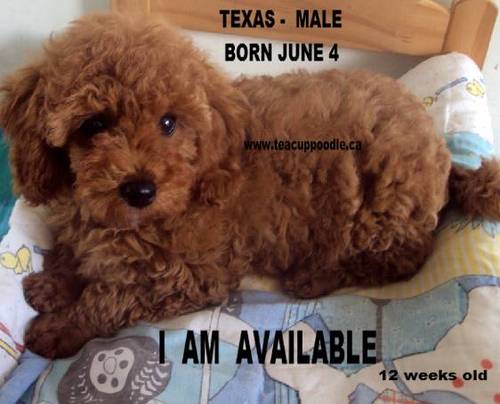 MALE PUPPY ONE ( TEXAS) - ADOPTED BY SARAH .N
I have gone to my new wonderfull home in winnipeg,manitoba
Hi Beverly, (sept 3)
We renamed Texas to Guinness, and so far he's doing great. He has already bonded with me and Is well on his way to becoming a mommas boy!
He seems really content, and is enjoying the grass and flowers in our yard.
We kennelled him last night in a medium wire kennel. He was right by our bed so he could see us. He went to bed at 11 and whined to go potty at 4, so I took him out and he did his business. Then back into kennel until 730. He did well.

The boys love him lots.
Sarah
**************************************
**************************************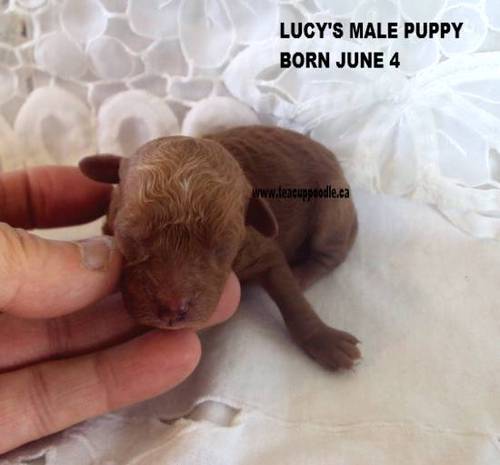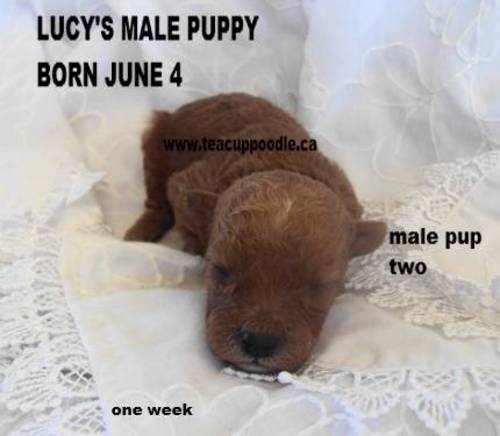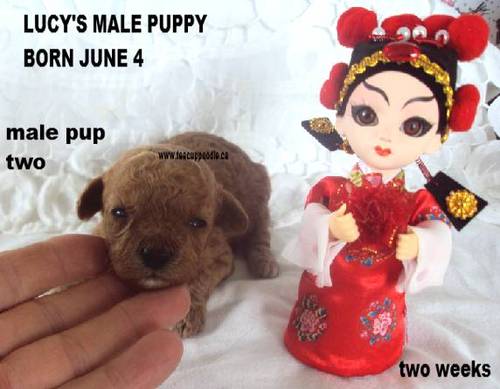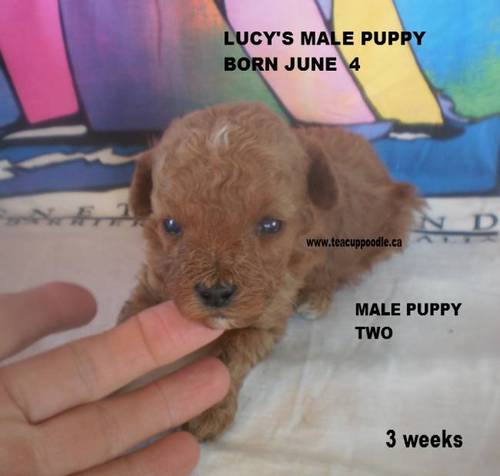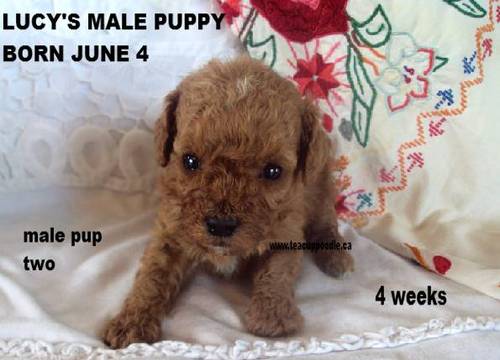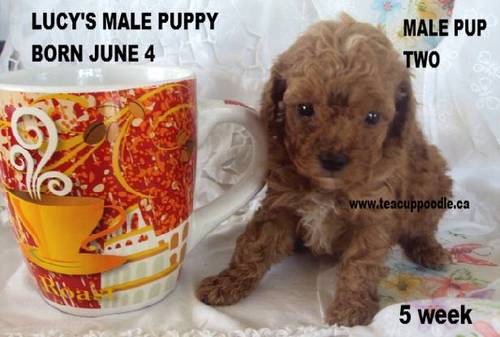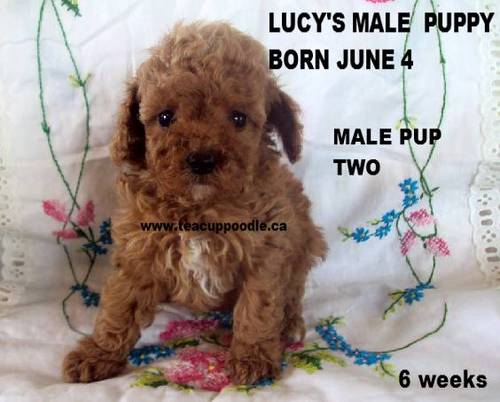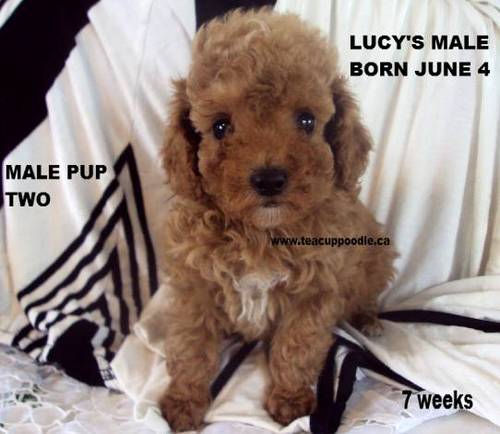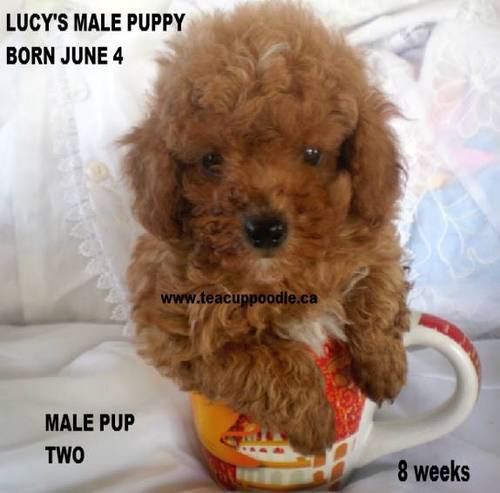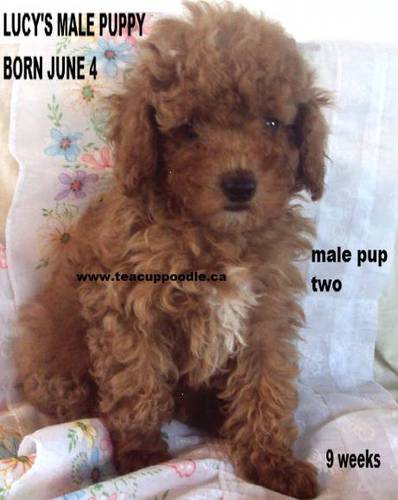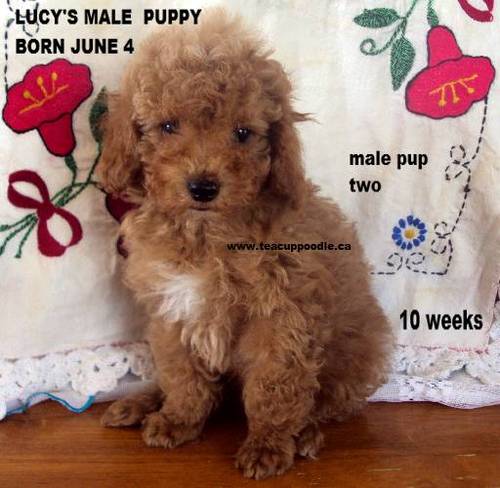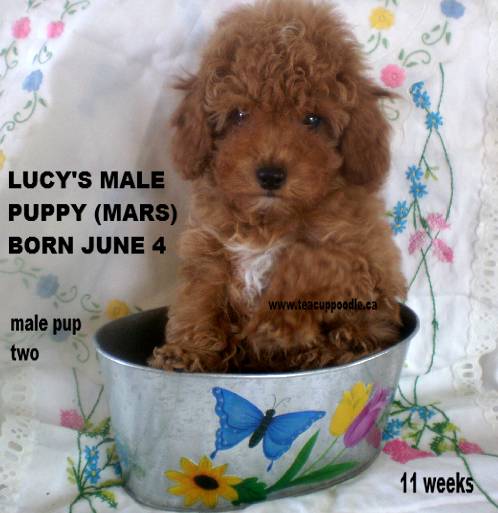 MALE PUPPY TWO - ADOPTED BY Veronica B
I HAVE GONE TO MY NEW HOME IN CALGARY
**************************************
**************************************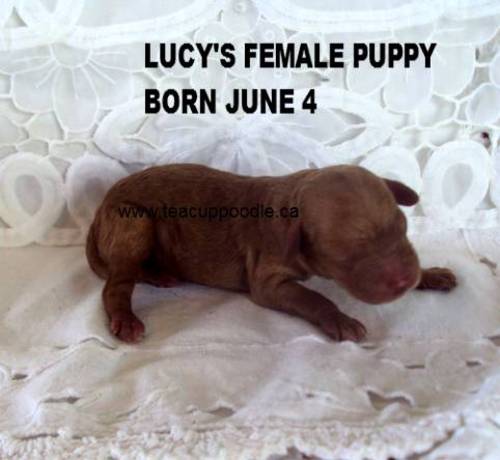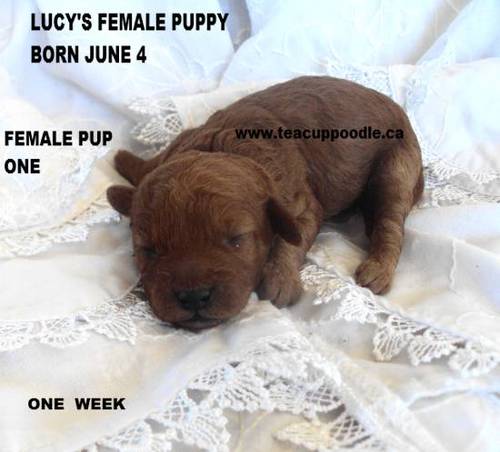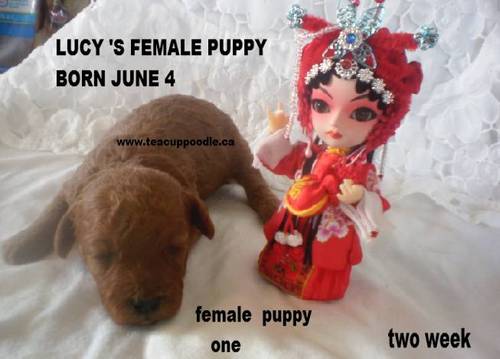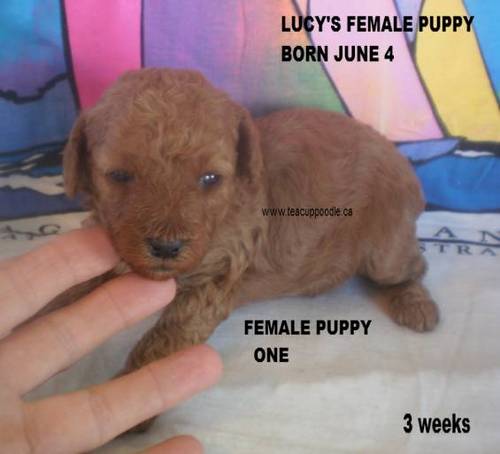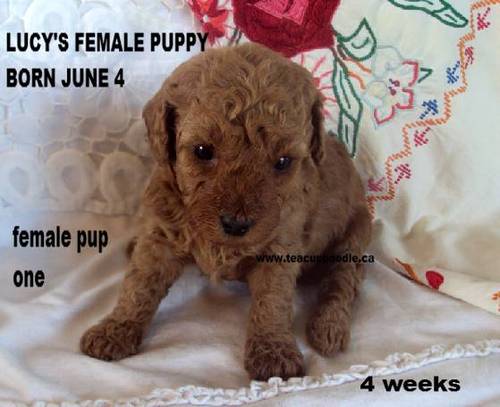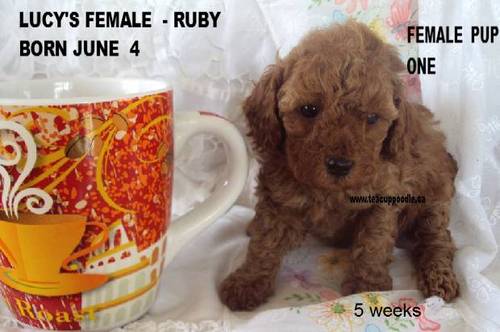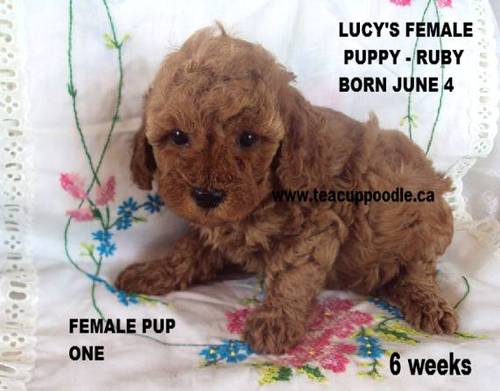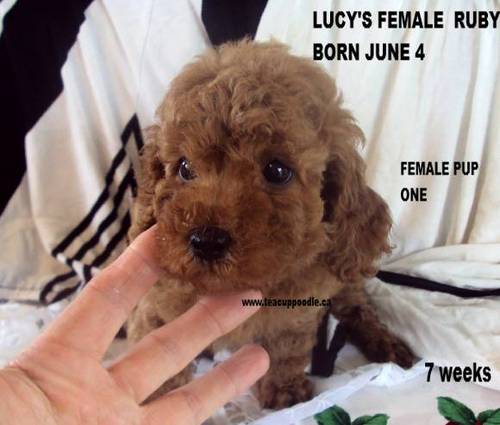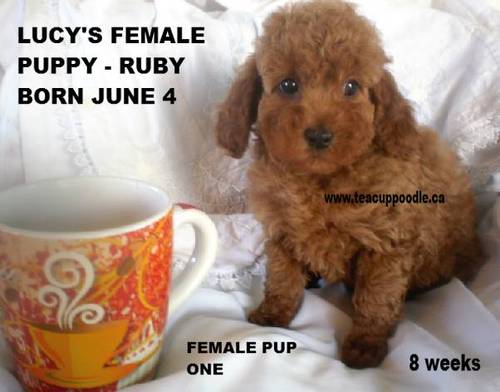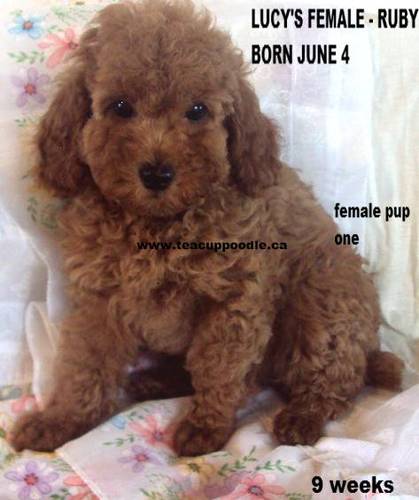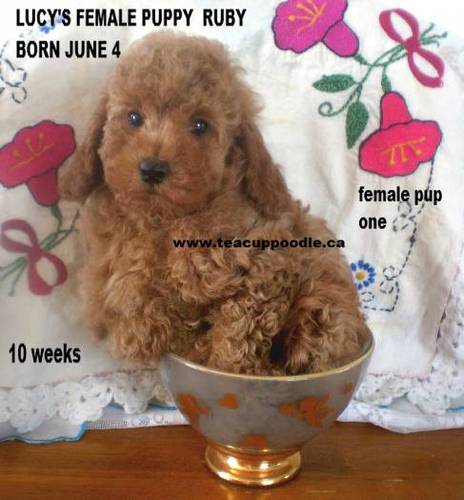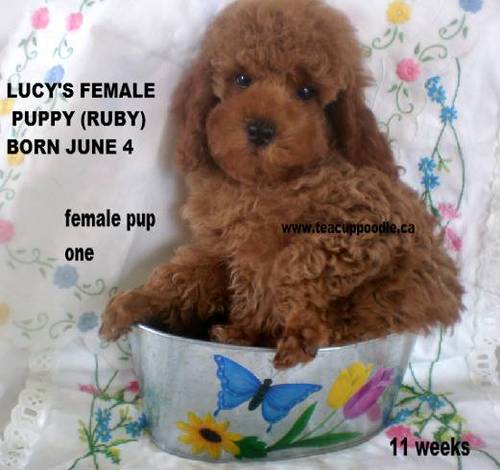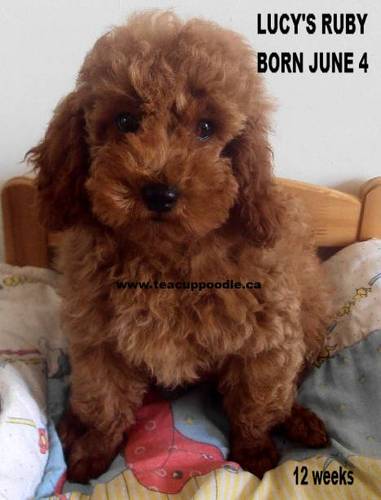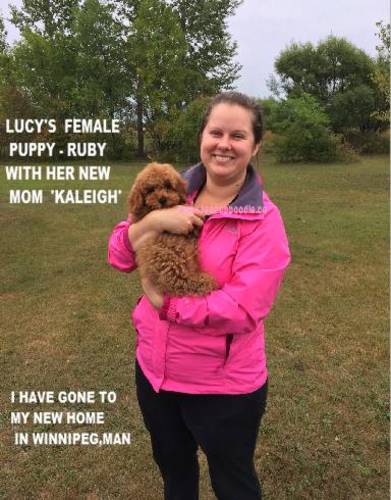 FEMALE PUPPY ONE ( RUBY) - ADOPTED BY KALEIGH
I have gone to my new home in winnipeg,man
*************************************
*************************************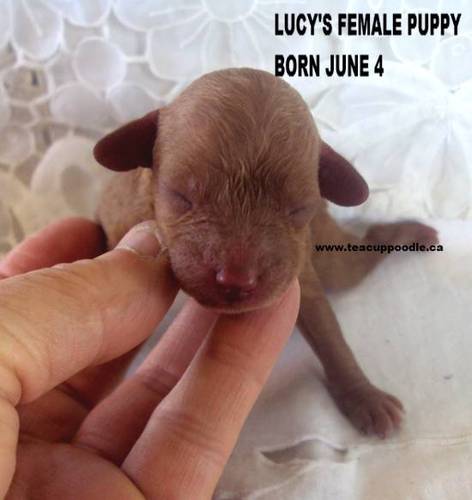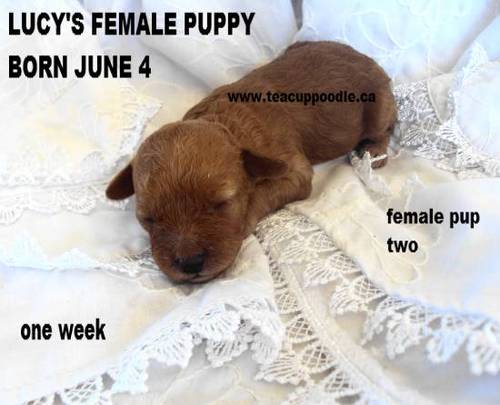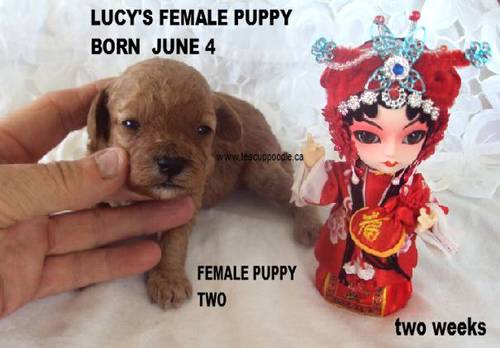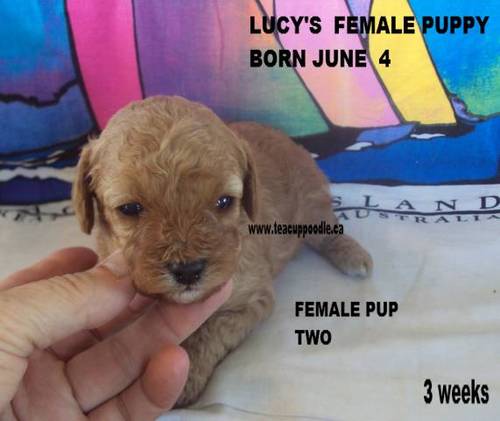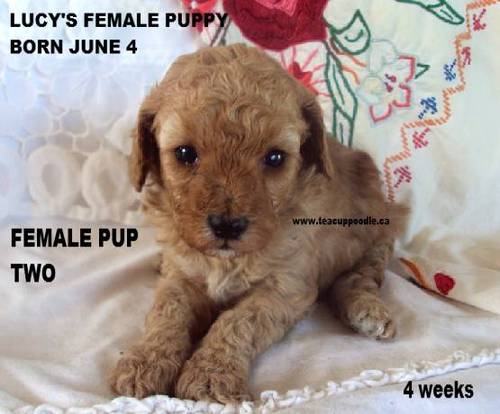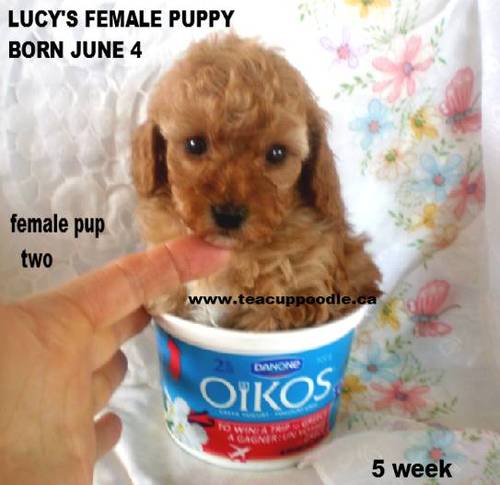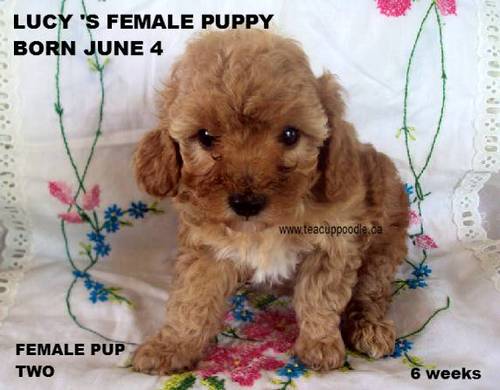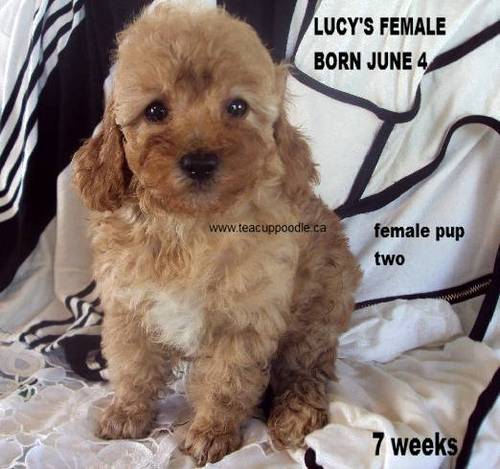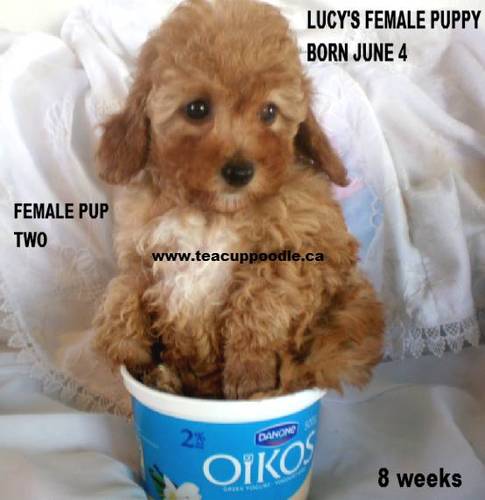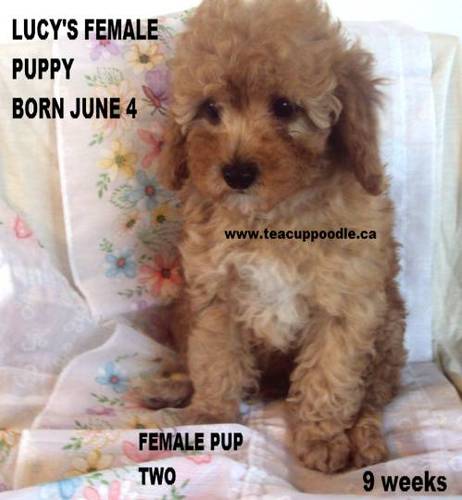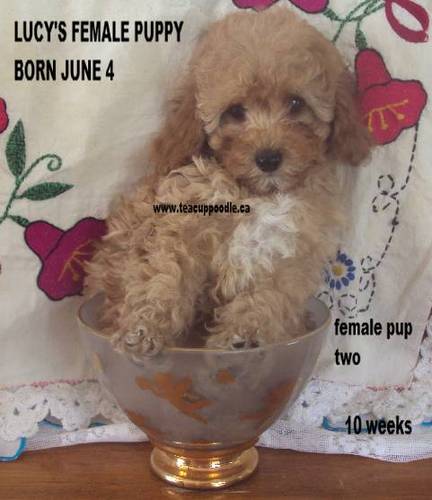 FEMALE PUPPY TWO - ADOPTED BY BERNICE
I AM GONE TO MY NEW HOME IN DRYDEN,ONTARIO
************************************
************************************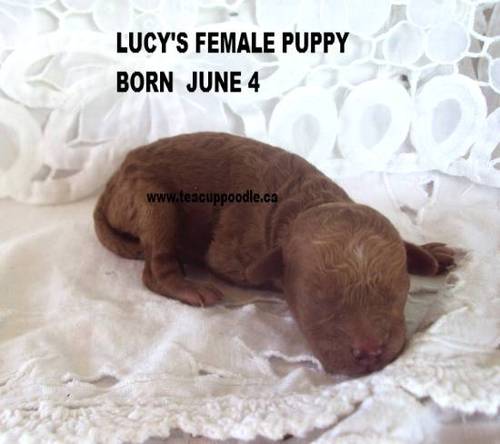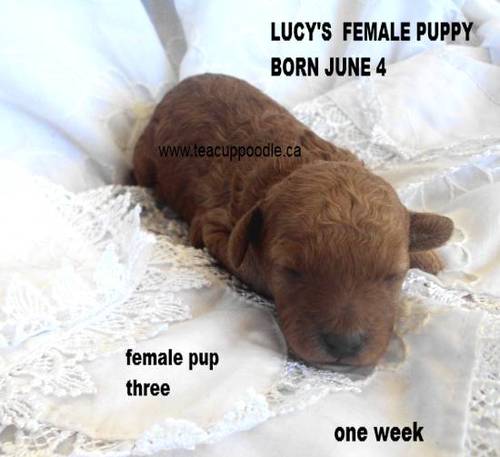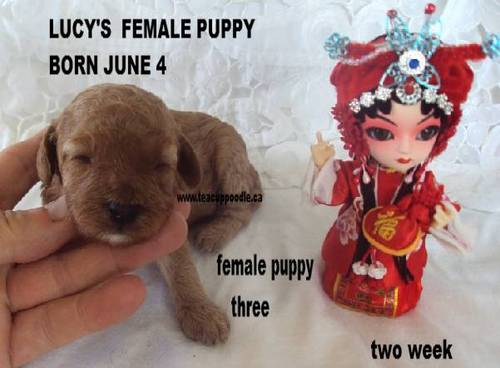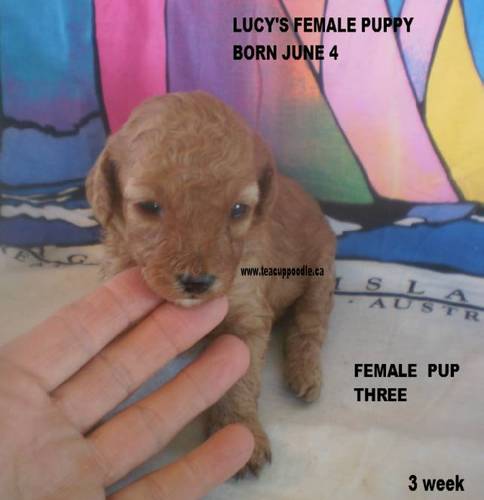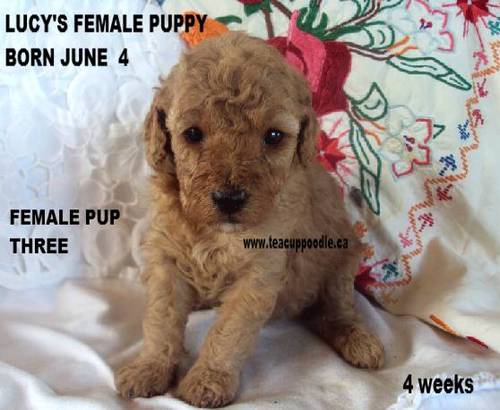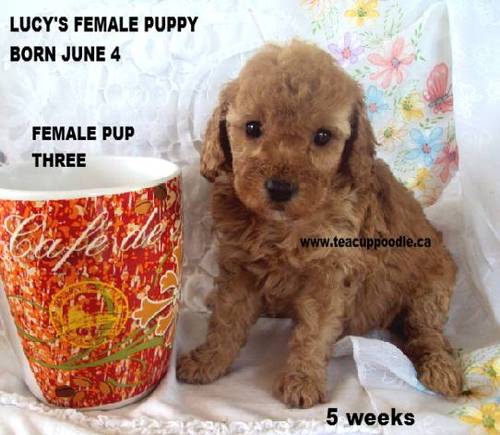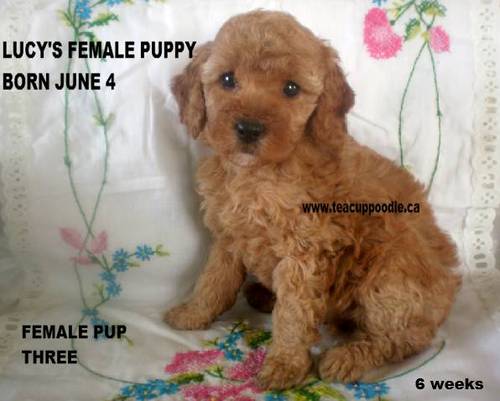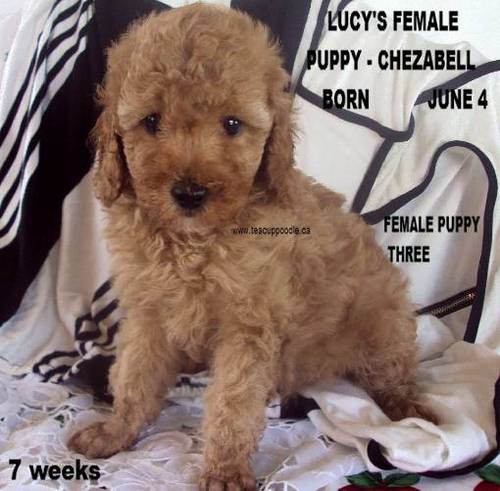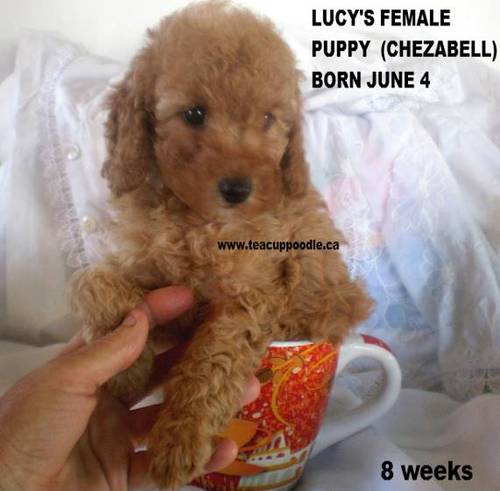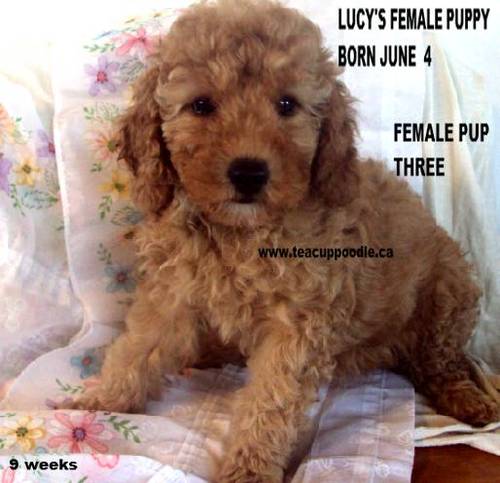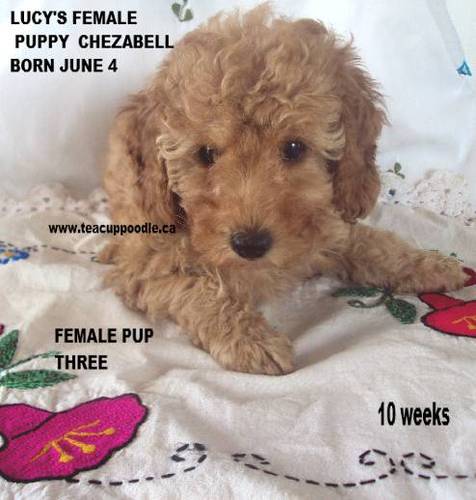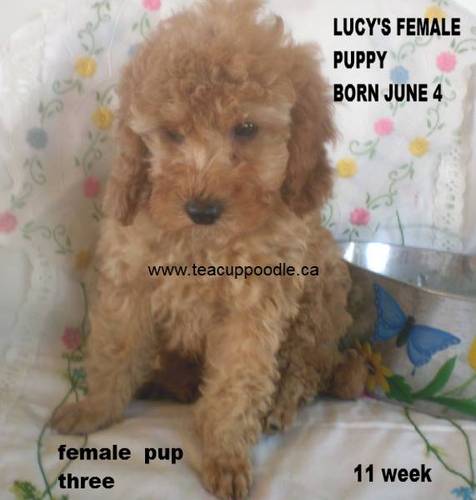 FEMALE PUPPY THREE - ADOPTED BY PATTY.C
I am gone to my new home in Winnipeg,manitoba