-------------------------------------------------
-------------------------------------------------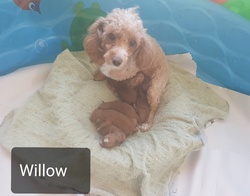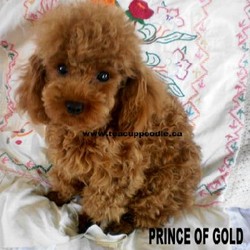 WILLOW AND PRINCE OF GOLD'S
PUPPIES BORN JULY 25
2 FEMALE PUPPIES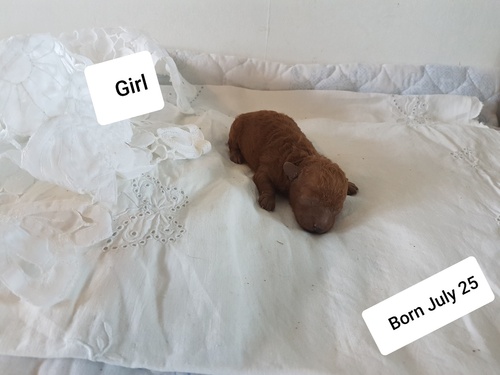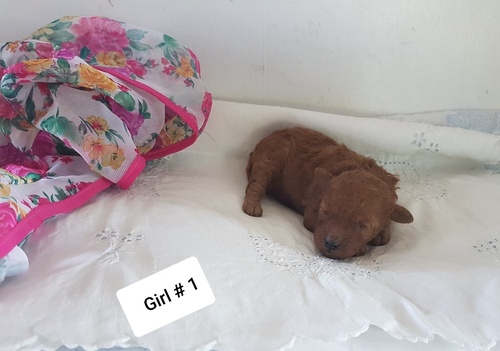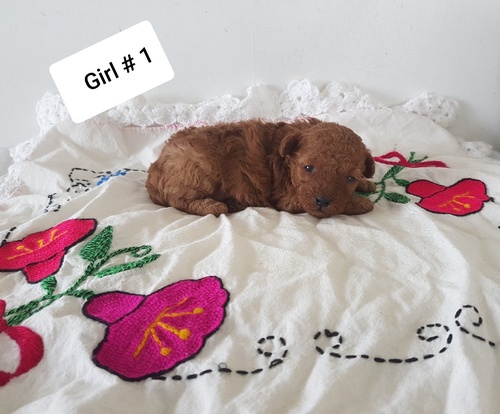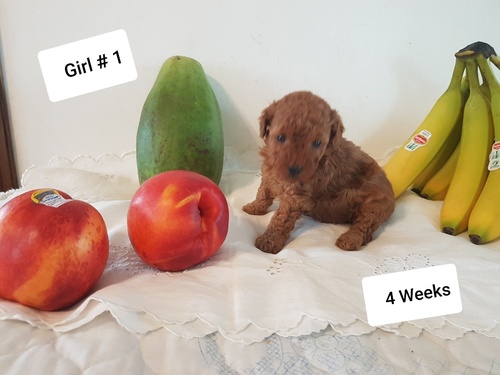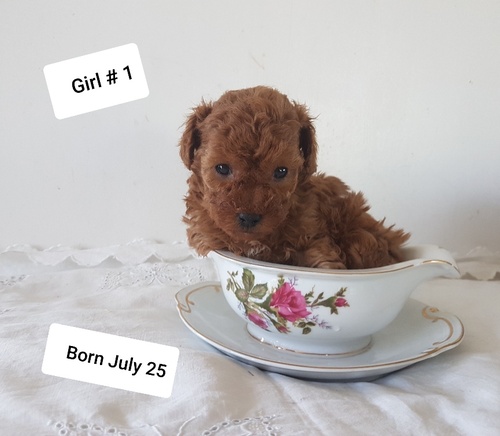 5 weeks picture above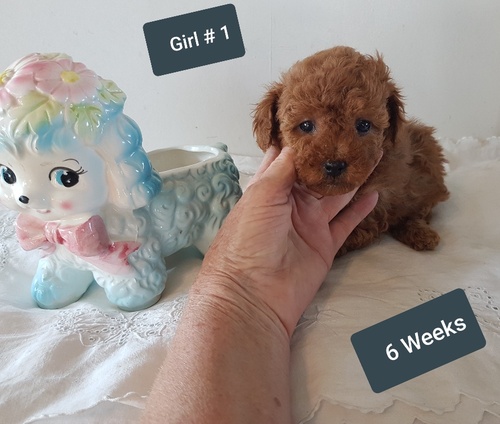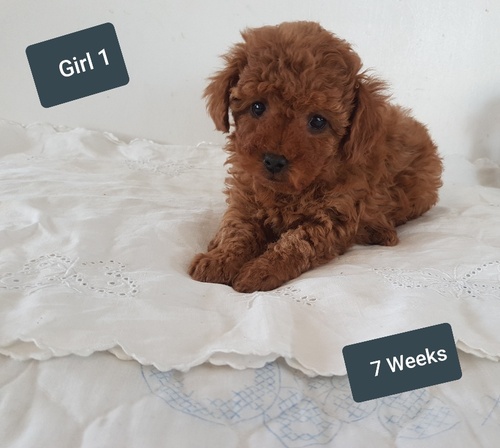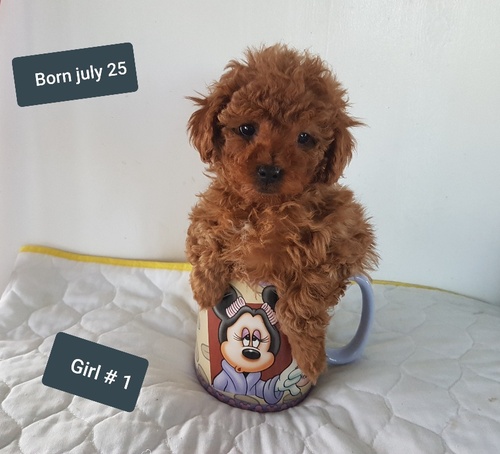 8 weeks
GIRL ONE -

RESERVED FOR EILEEN
Deposit received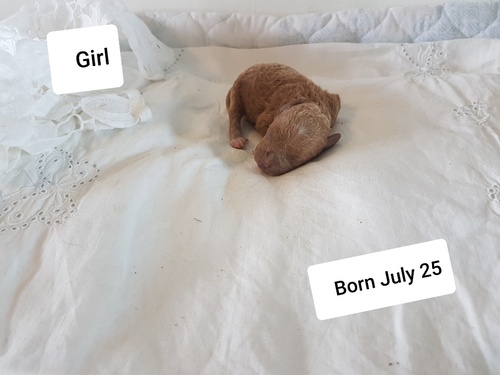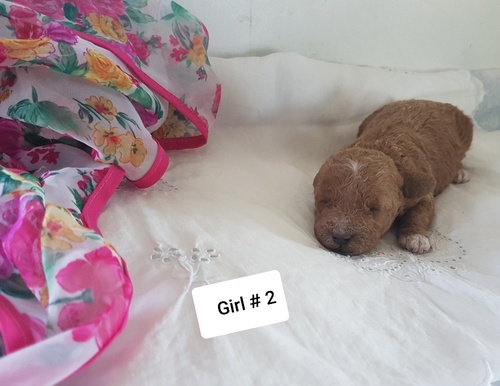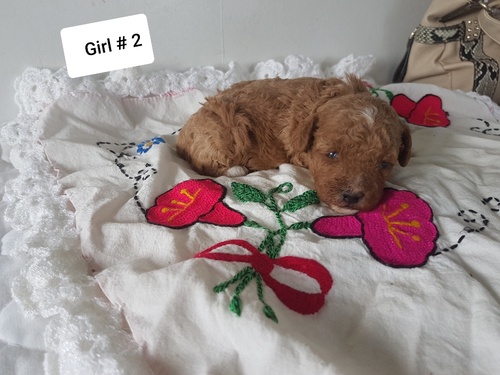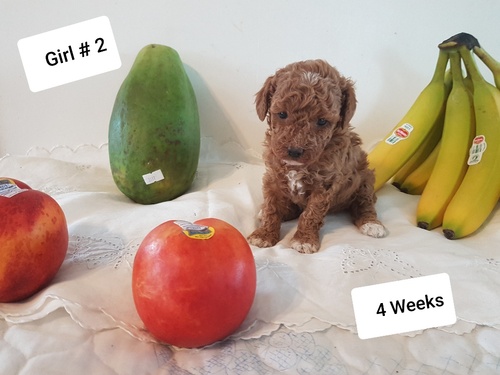 5 weeks picture above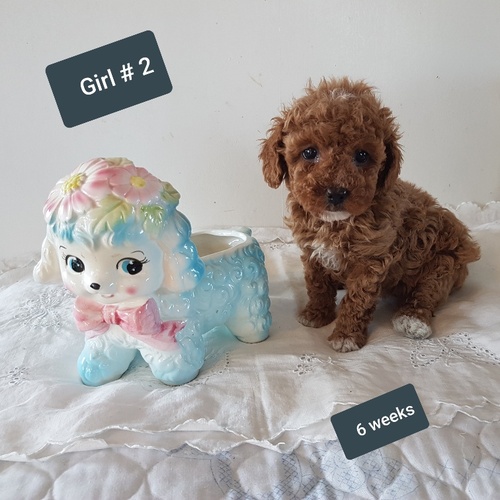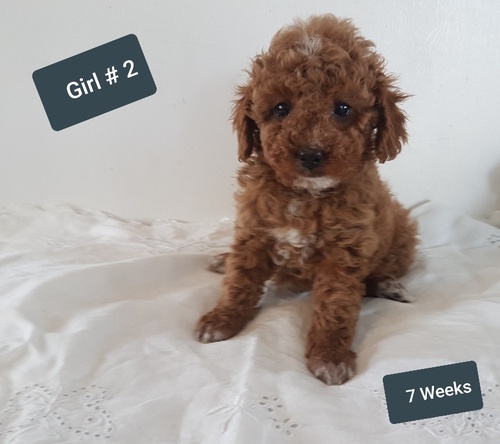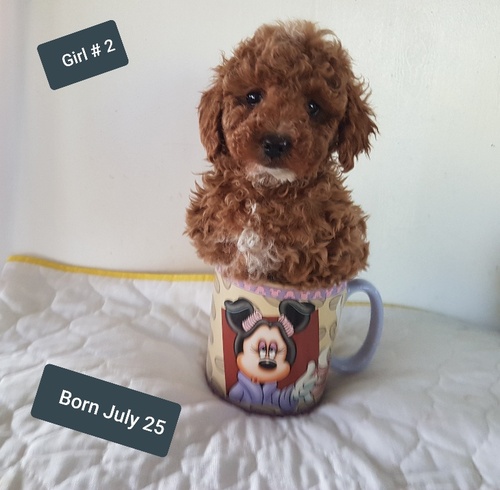 8 weeks
GIRL TWO -

ON HOLD RESERVED FOR Patricia
------------------------------------------------------------------
--------------------------------------
--------------------------------------
---------------------------------------
-------------------------------------------
PREVIOUS LITTER BELOW
WE GOT OUR FIRST PUPPY SHOT,DEWORMED AND HEALTH CERTIFICATES ON NOV 12
THE VET SAID THAT WE ARE ALL VERY HEALTHY
TAKING DEPOSITS NOW
IF YOU WANT TO KEEP YOUR PUPPY
WILLOW AND CRACKERS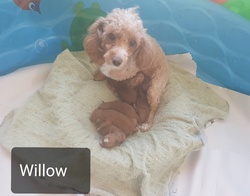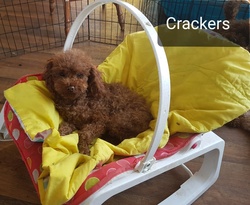 TOY POODLE PUPPIES BORN SEPT 14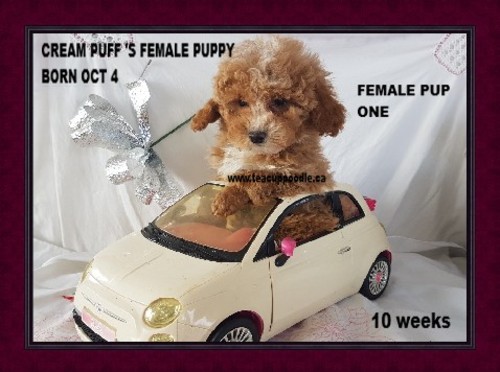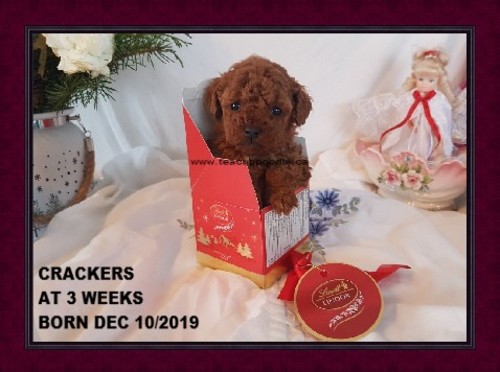 WILLOW WHEN SHE WAS A PUPPY CRACKERS WHEN HE WAS A PUPPY
(PICTURE ABOVE )
( PICTURE ABOVE)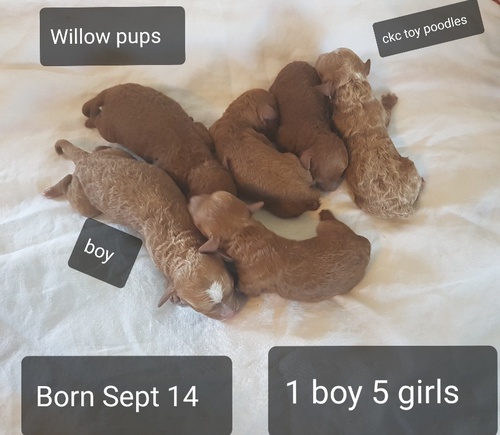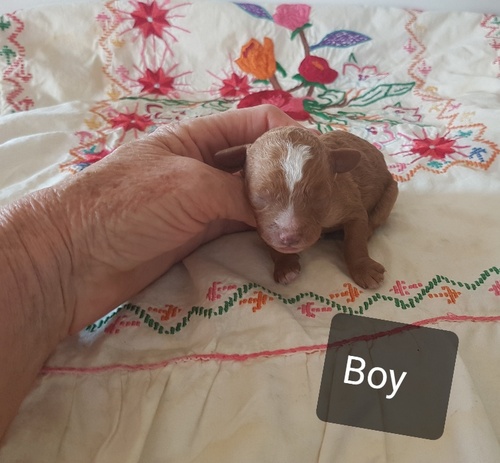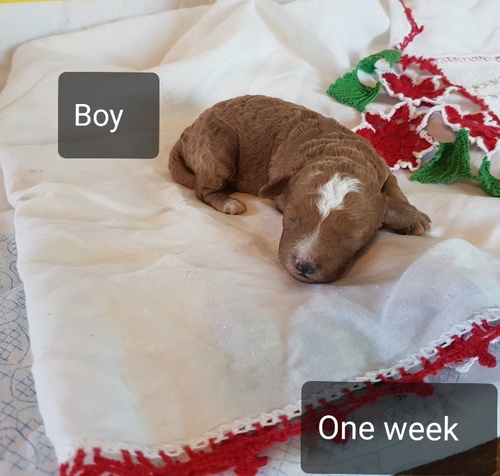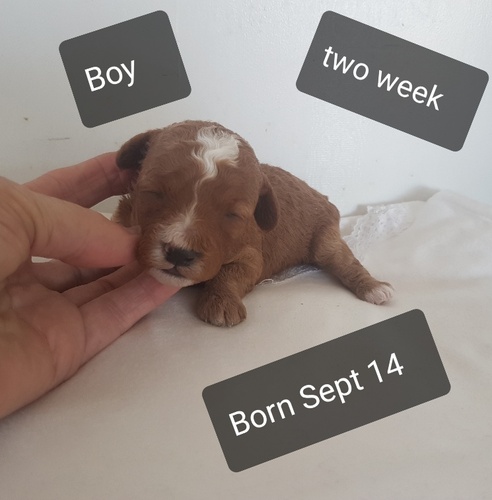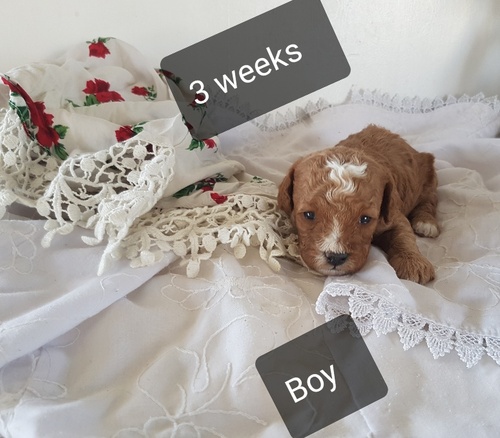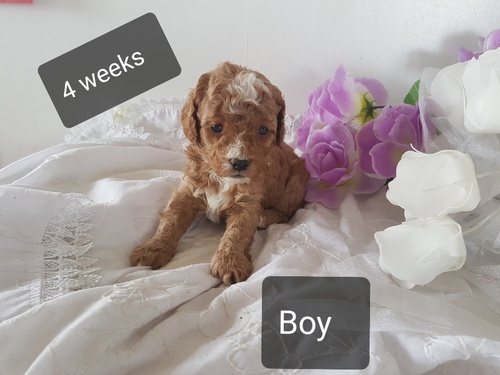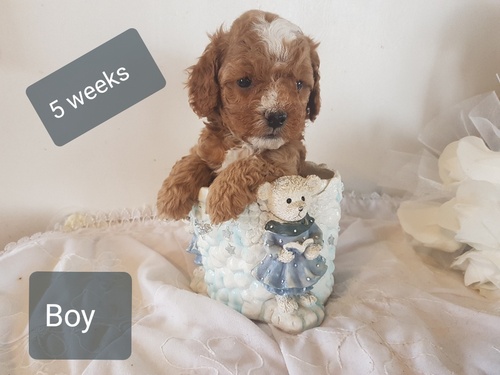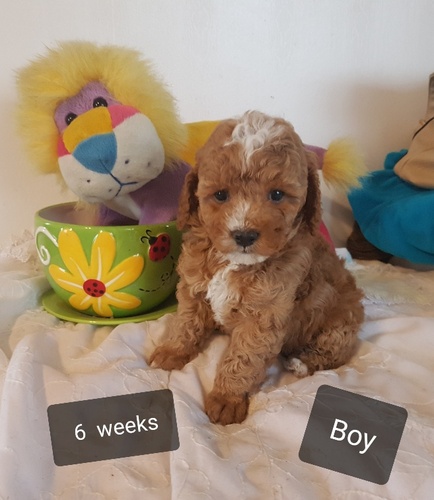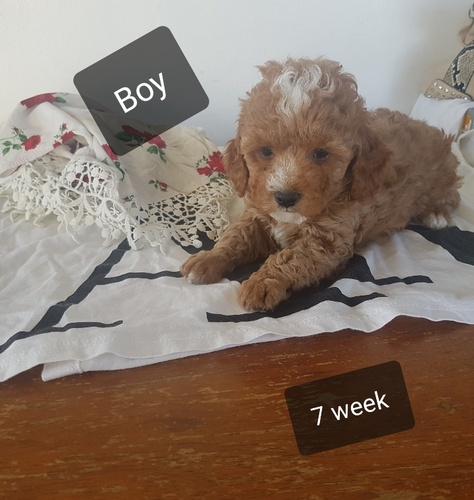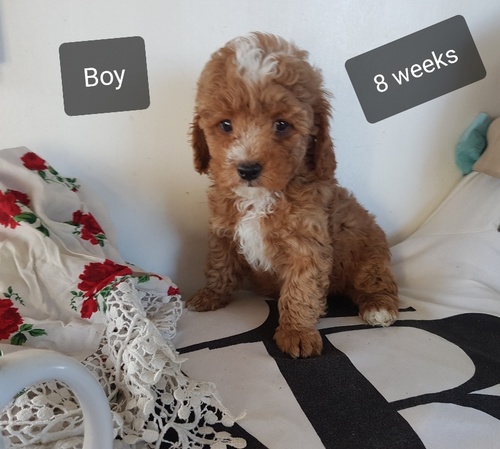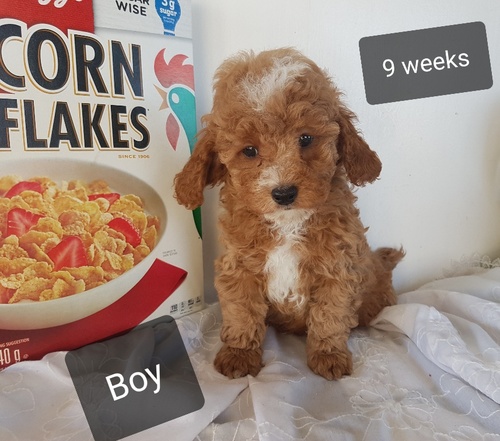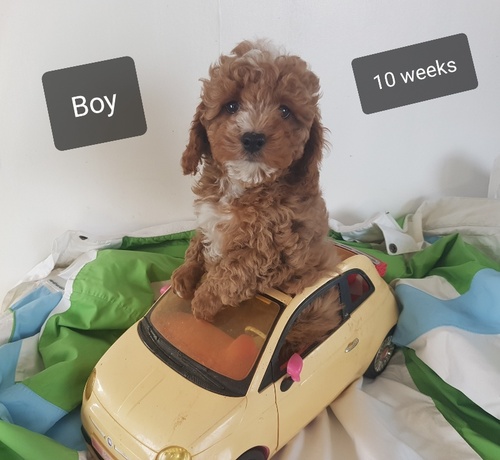 BOY -

I AM ADOPTED BY DON AND JOANNE
------------------------------------------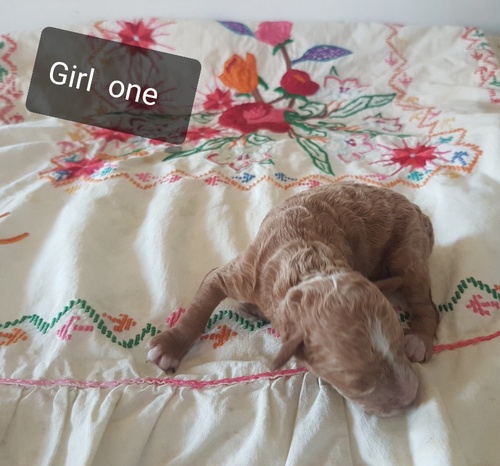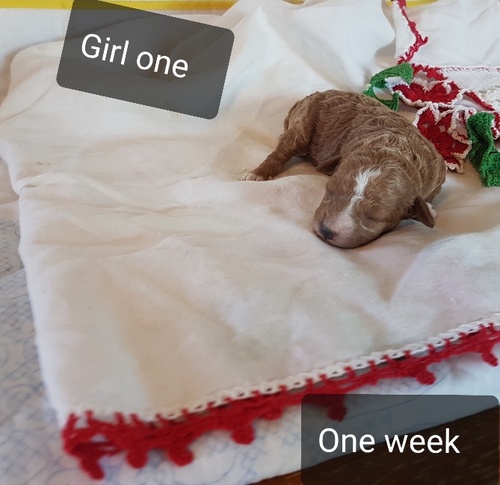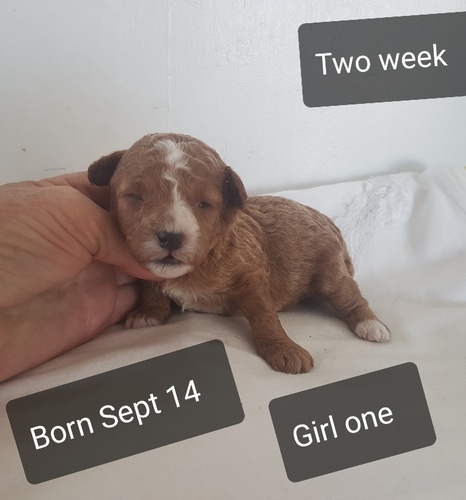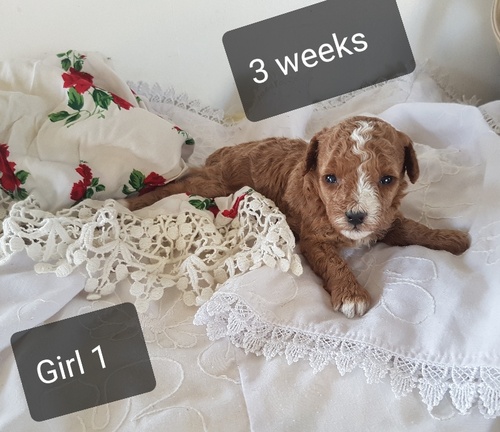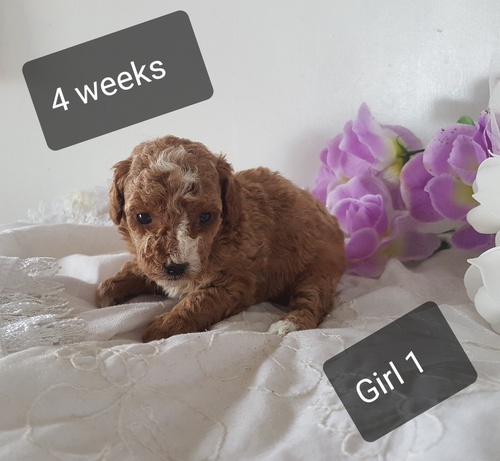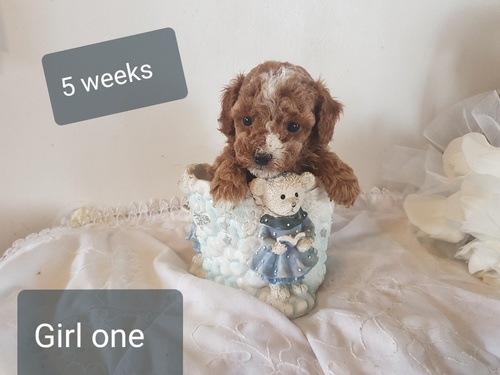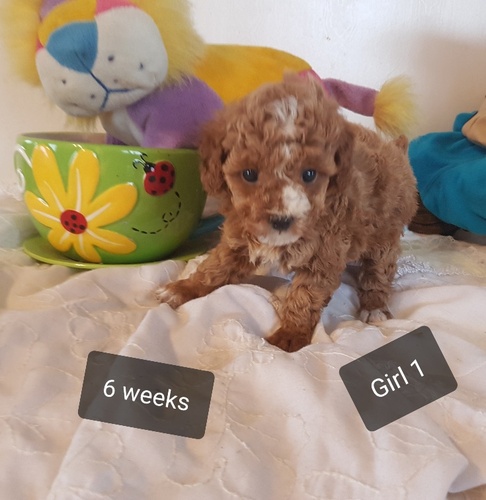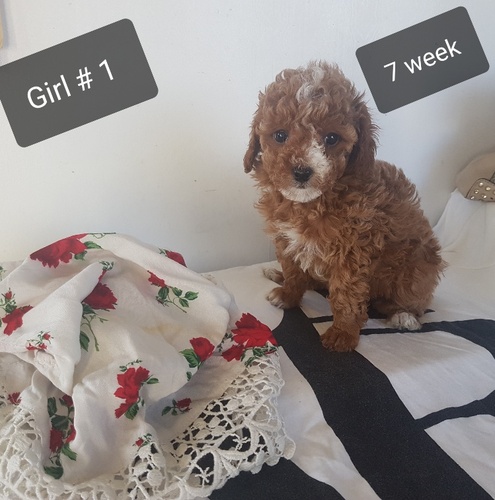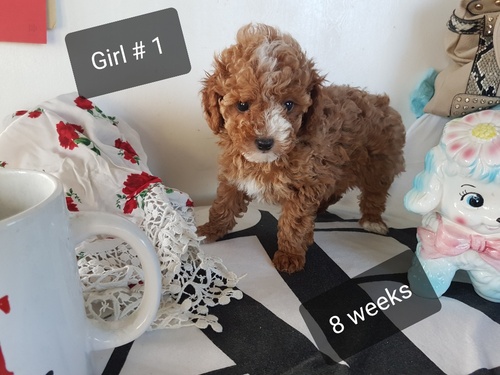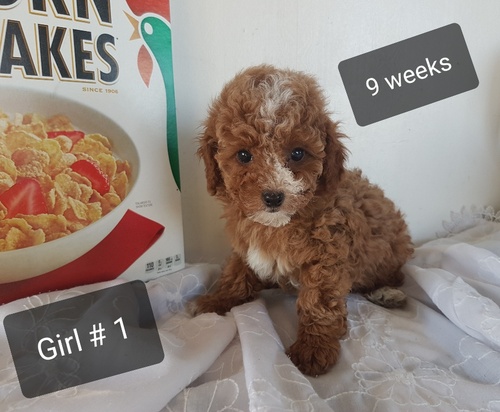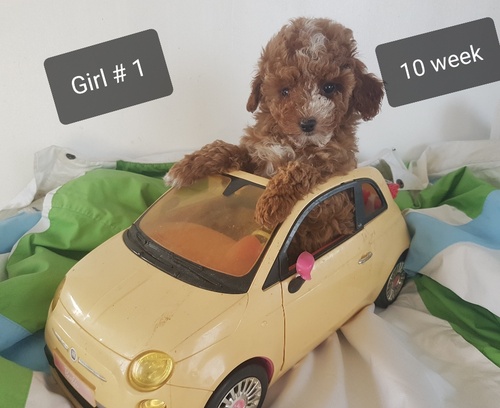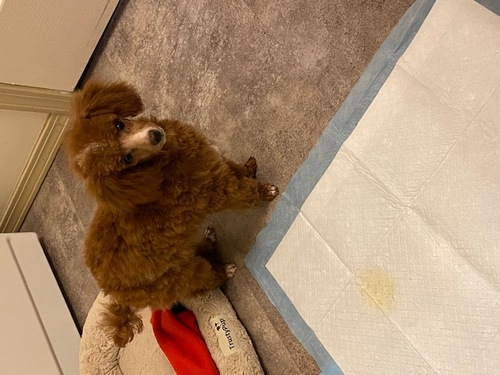 FEMALE PUP ONE -

ADOPTED BY KAREN .T
I HAVE GONE TO MY NEW WONDERFULL HOME
------------------------------------------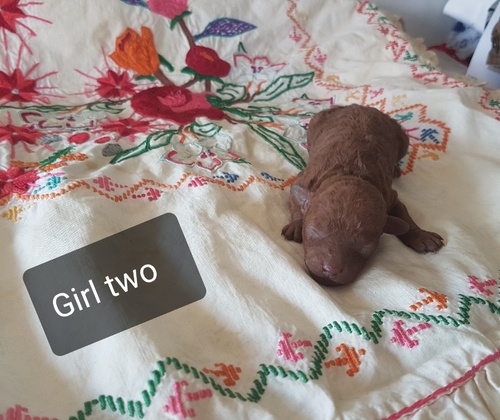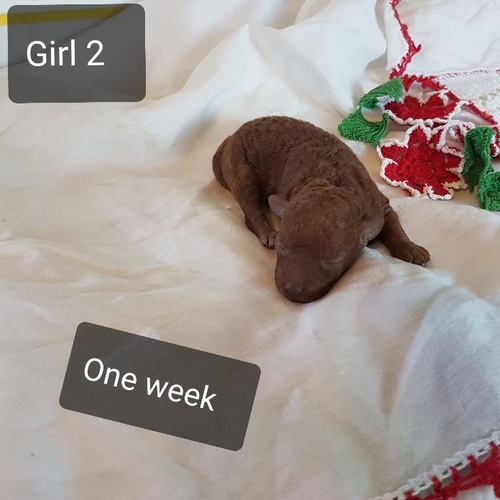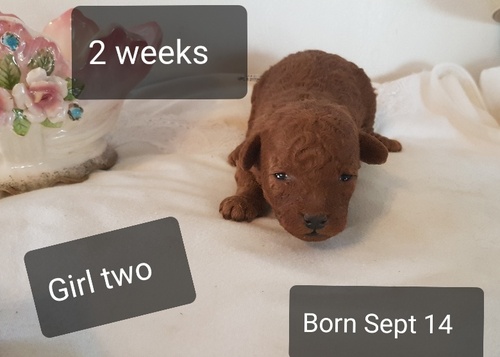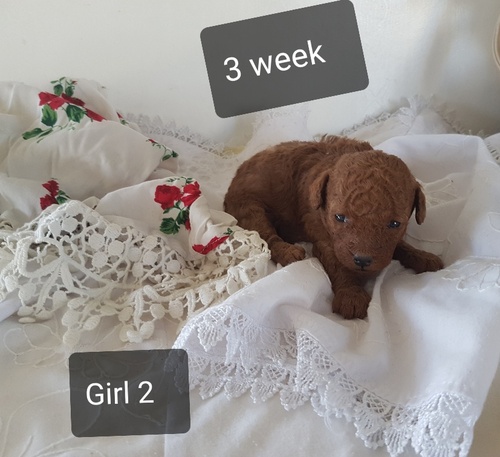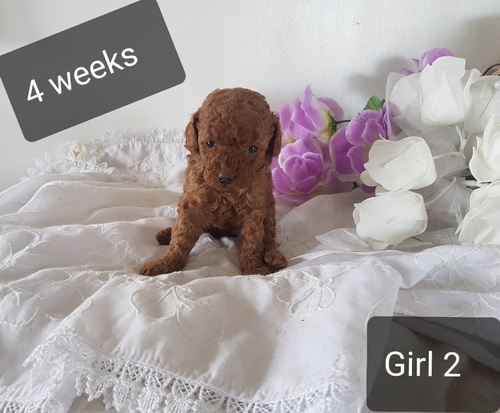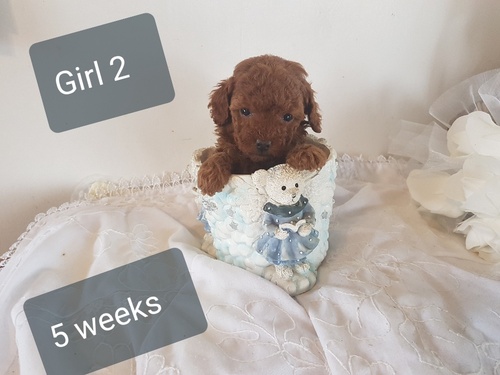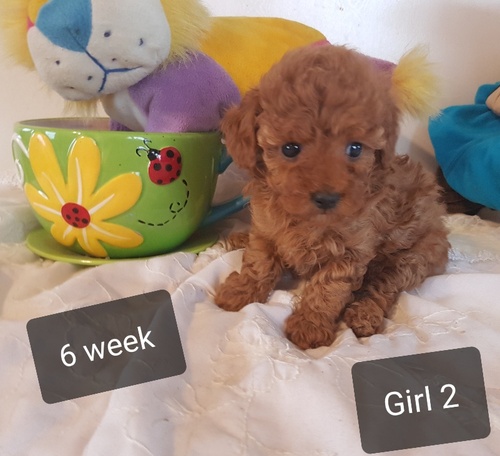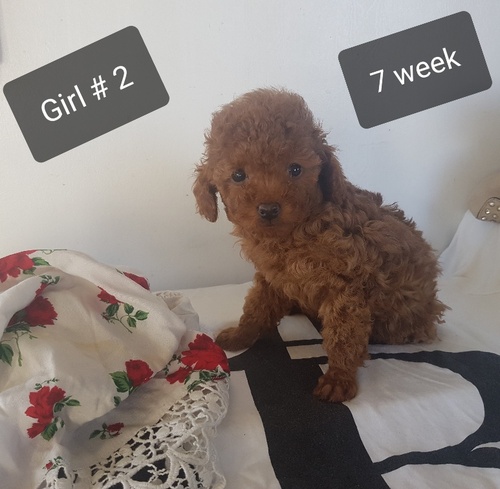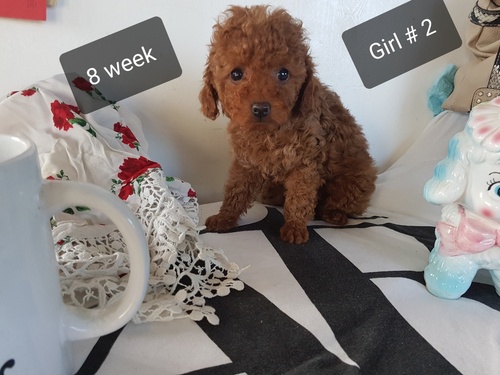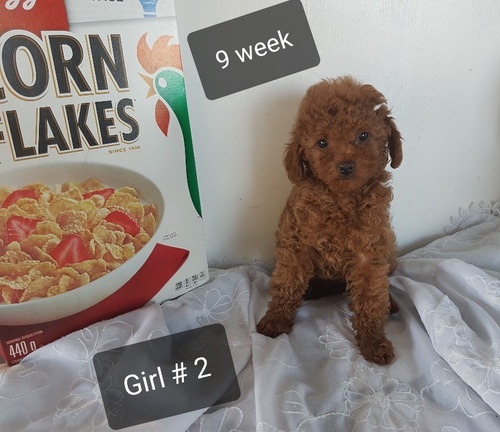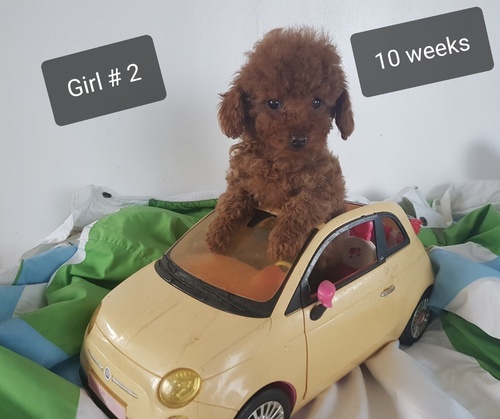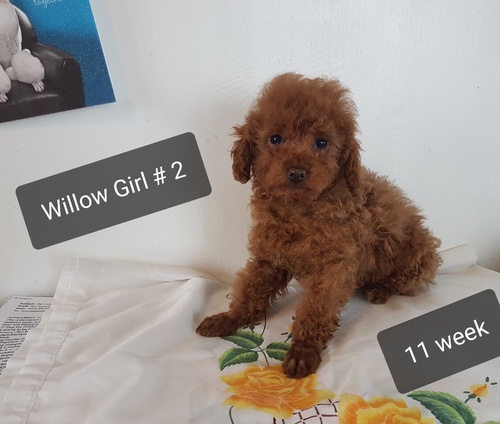 FEMALE PUP TWO ( ANNIE) -

ADOPTED BY CONNIE.K
i AM NOW LIVING IN FARGO.ND USA
Annie is perfect. The first night she somehow broke out of her cage, on my night stand. Pushed it off took off gate. 
She ended up sleeping with me. Last night she slept in her 
house on night stand only complained once and I yell and pointed" your bed". Then pointed to " my bed" she slept until 8:30 a.m. went right outside 
and peed on the wee wee pad on deck. Yesterday she used wee wee pad outside for two pees and two poops. Won't go near the one in the house. She knows her name and comes when called and she learned " sit nice". 
We are thrilled to death with her. She acts like she has lived here forever. She eats well and drinks water. Chews on her bone and plays with a tiny ball. We love her and I believe she loved us. She has had 
company and goes right to them to be held. I have never had a pup that didn't scream for at least three nights. You must handle your dogs and play with them often. Your breeding for calmness is fantastic. I have never had such a good pup be it big or small. We just can't explain how thrilled we are with our beautiful Annie. Monday she goes to the vet for her second shot and to get set up for rabies and spaying. I can hardly wait to show her off to the vet😊💕💕💕 please know that we know that you are the Best.


------------------------------------------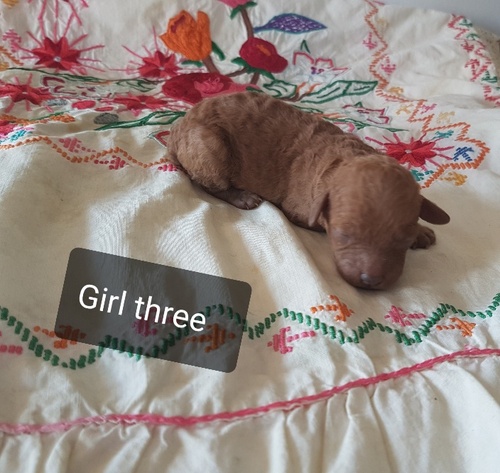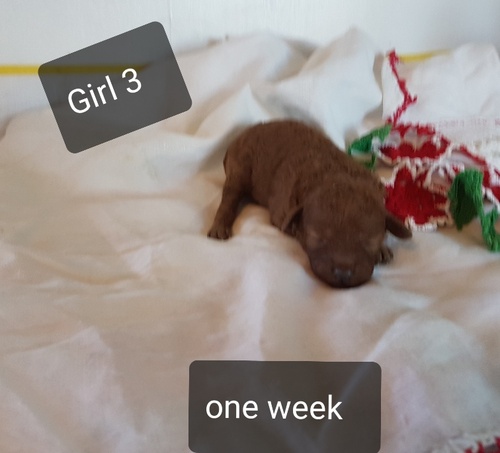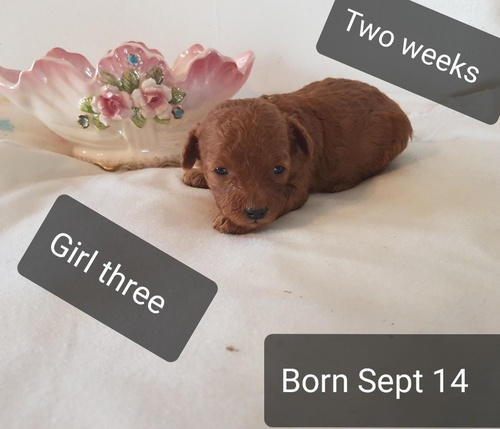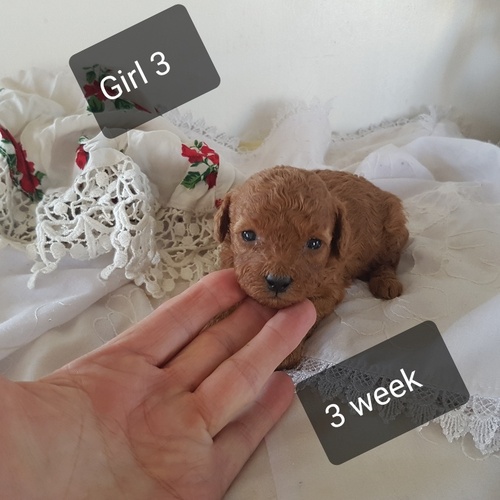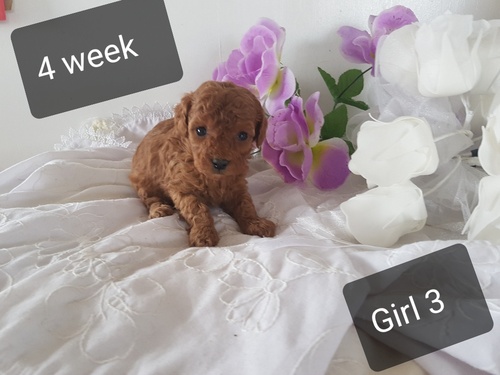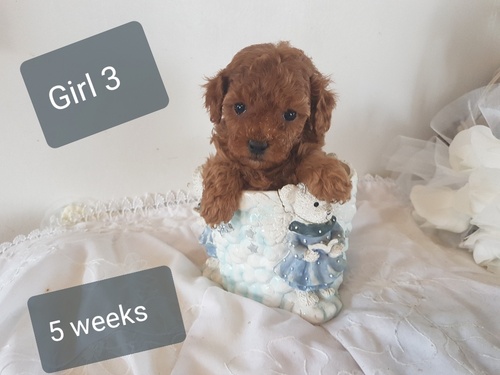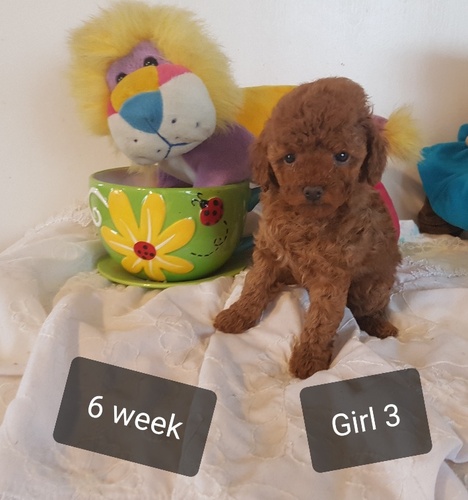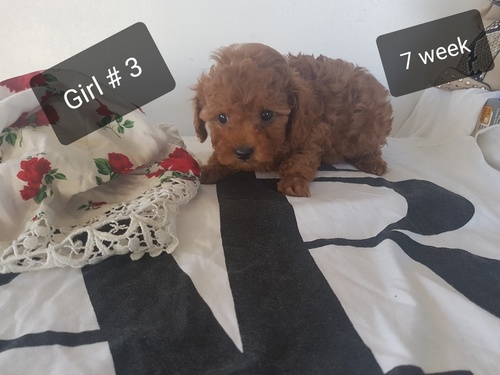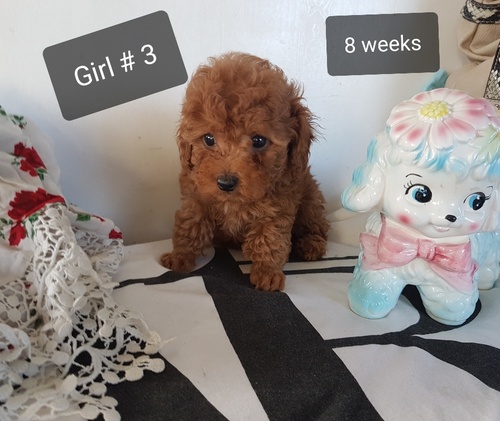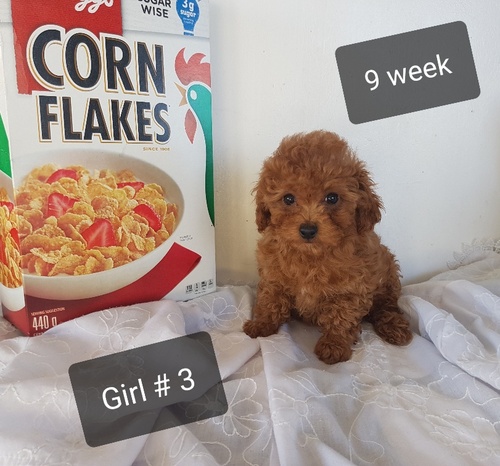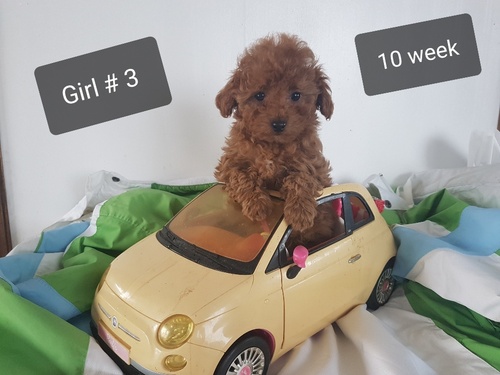 FEMALE PUP THREE -

I AM ADOPTED BY NANCY .L
------------------------------------------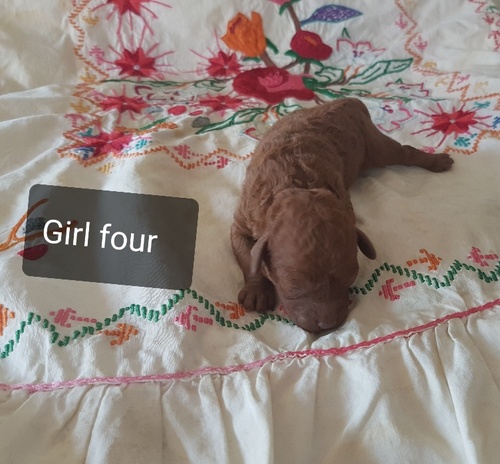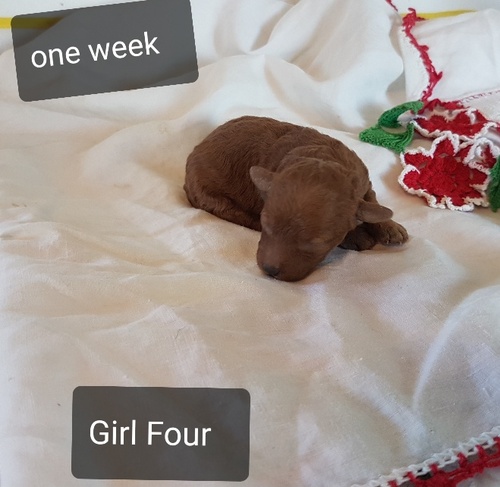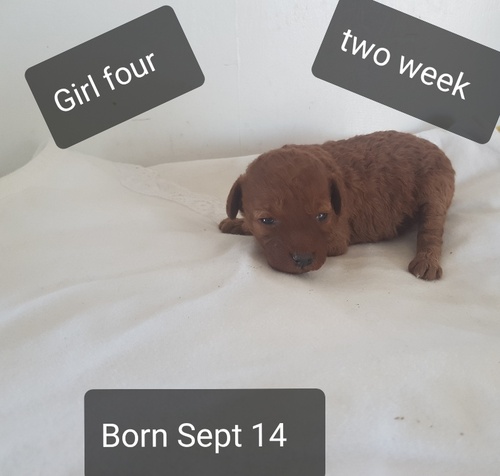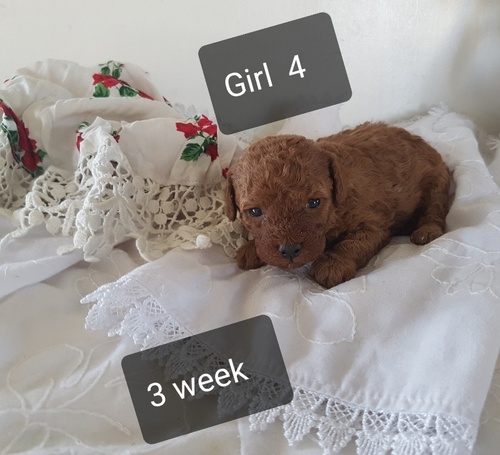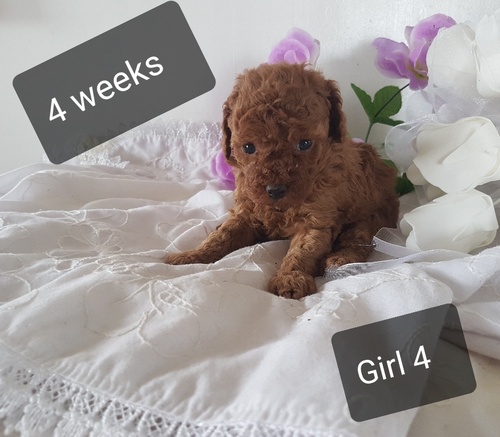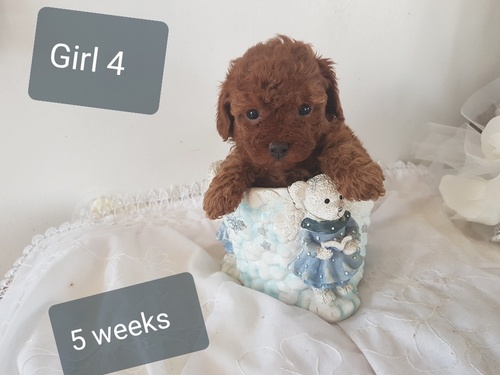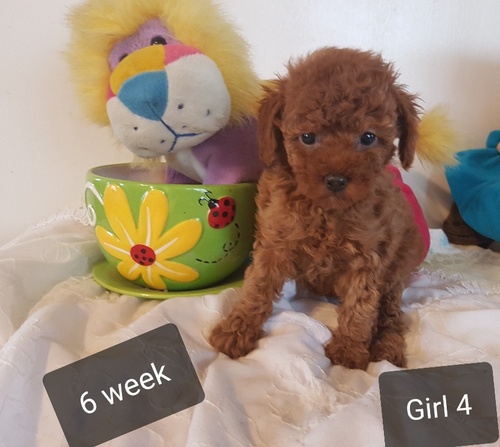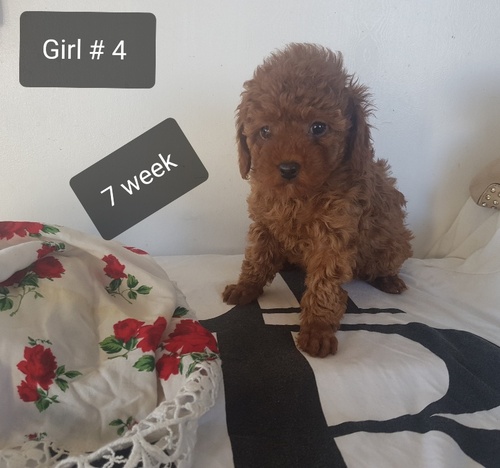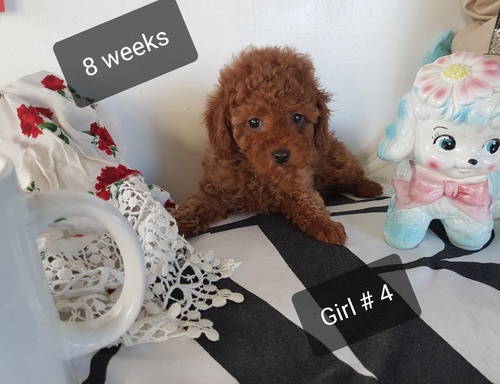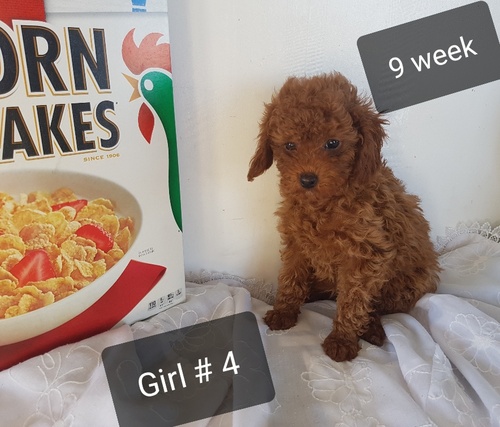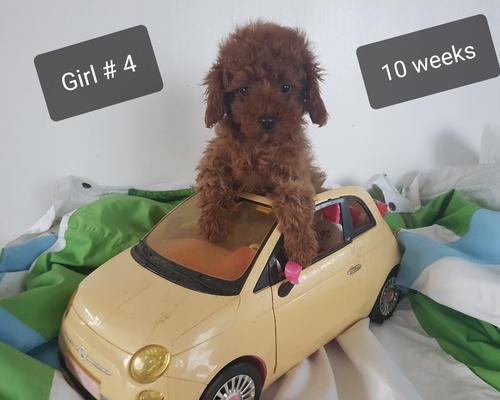 FEMALE PUP FOUR -

ADOPTED BY LEAH.M
I MADE IT TO HALIFAX OK WITH WEST JET
------------------------------------------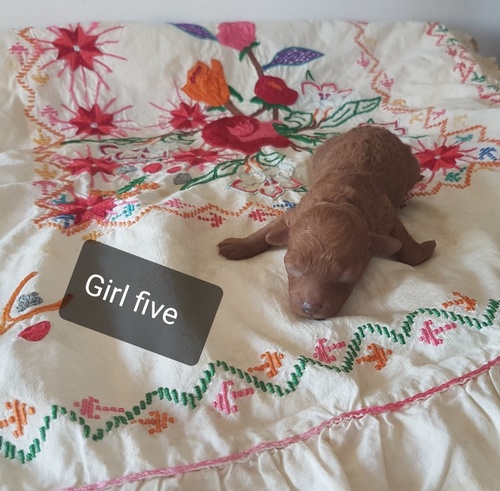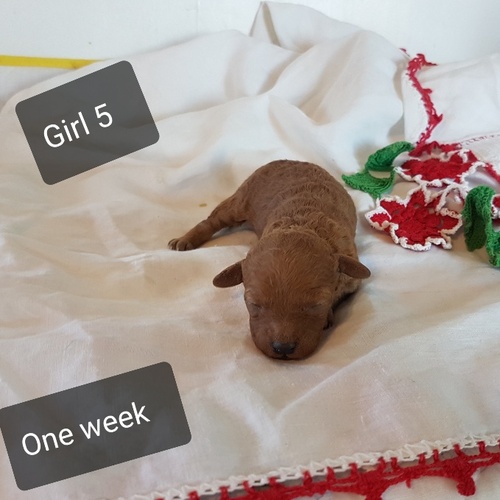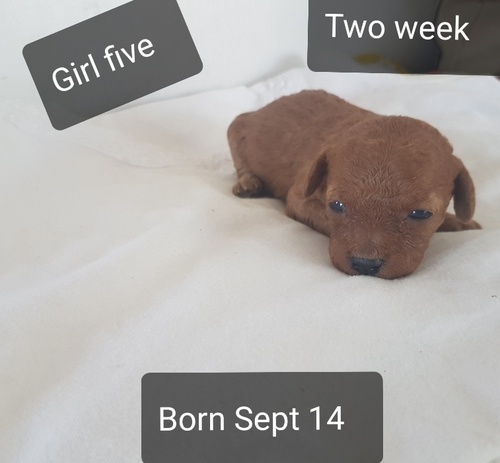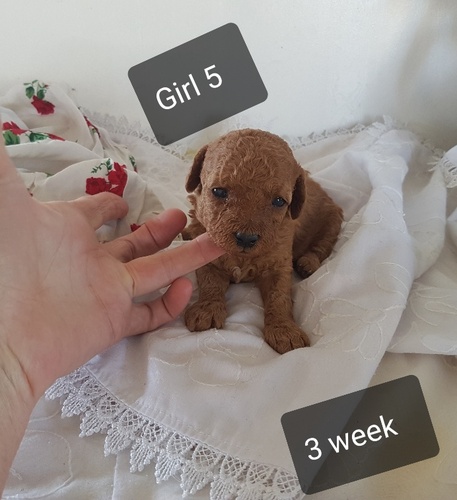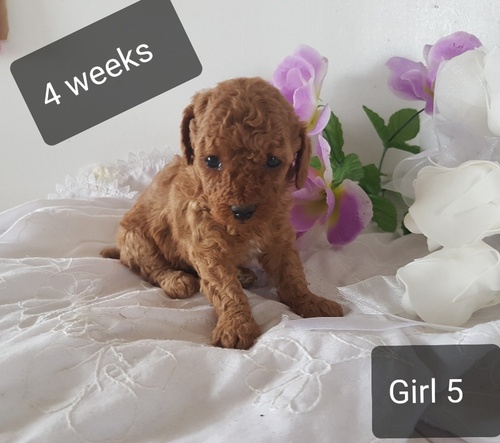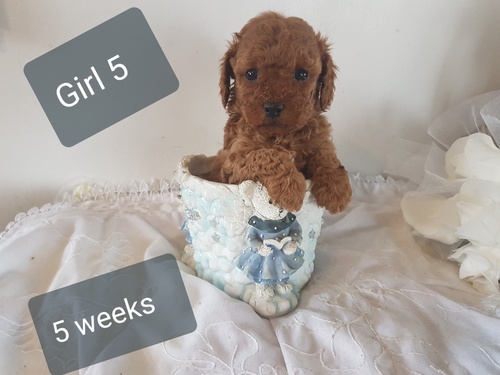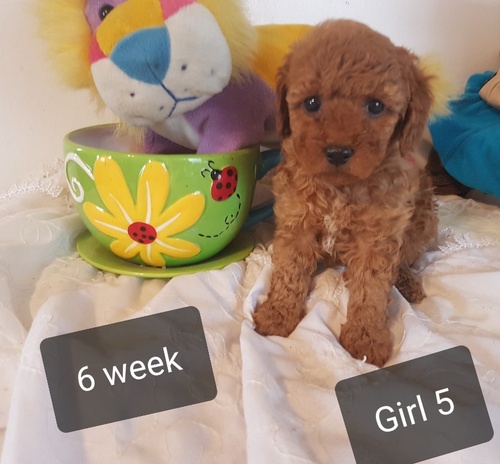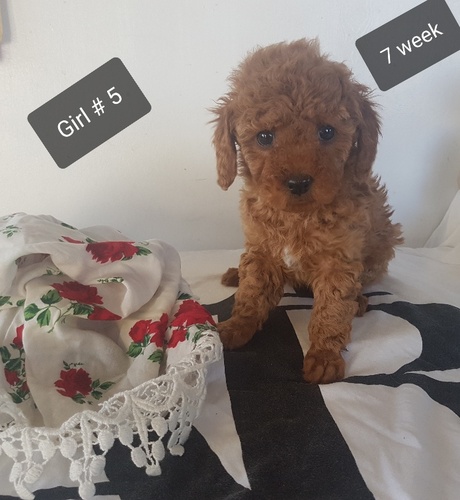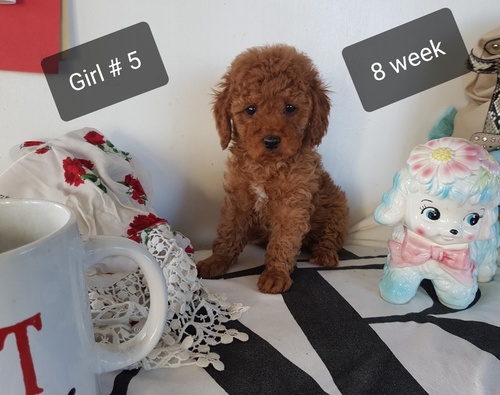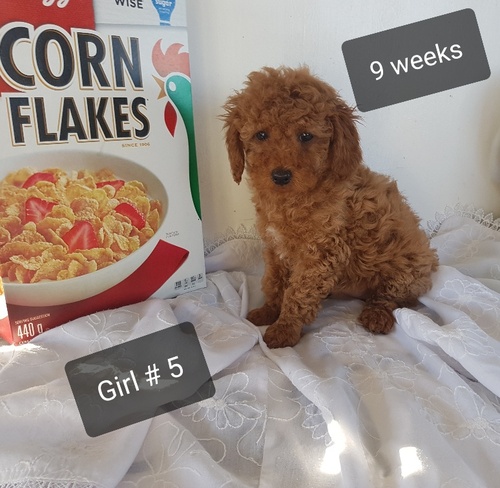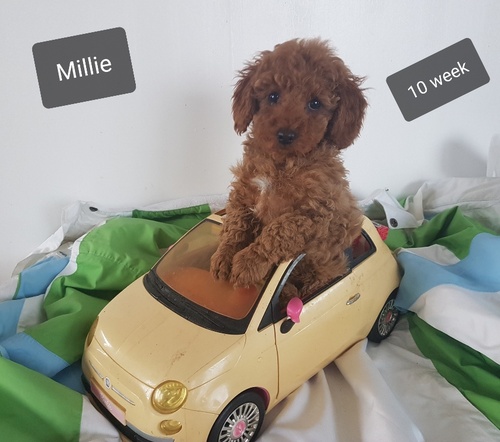 FEMALE PUP FIVE ( MILLIE) -
ADOPTED BY Dorothea (mom) & Dirk (dad)
XXXXXXXXXXXXXXXXXXXXXXXXXXXXXXXXXXXXXXXXXXXXXXXXXXXXXXXXXXXXXXX
XXXXXXXXXXXXXXXXXXXXXXXXXXXXXXXXXXXXXXXXXXXXXXXXXXXXXXXXXXXXXXX
XXXXXXXXXXXXXXXXXXXXXXXXXXXXXXXXXXXXXXXXXXXXXXXXXXXXXXXXXXXXXXX