TAKING DEPOSITS NOW ON LUCY'S PUPPIES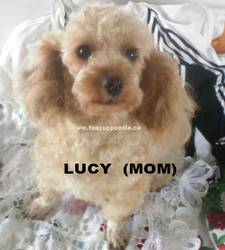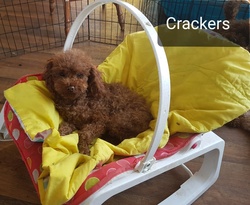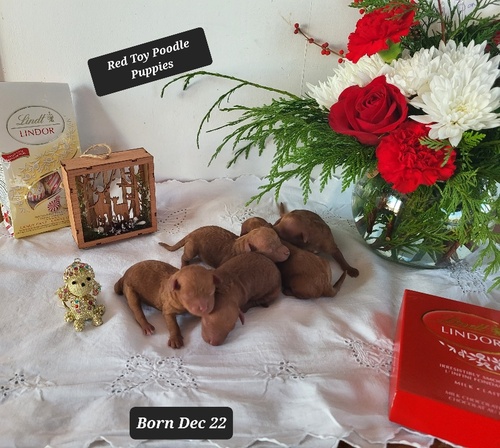 CKC REGISTERED
DARK RED MAHAGONY
TOY POODLE PUPPIES BORN DEC 22
(4 Females And 1 Male )
Female # 1 - ADOPTED BY MONIKA.D
Female - # 2 - NOT FOR SALE ( STAYING HERE)
Female # 3 -

ADOPTED BY Marina. D
FEMALE # 4 - ADOPTED BY SERENE.D
MALE - ADOPTED BY SHAWNA.W
ALL PUPS ON HOLD FOR WAITING LIST CUSTOMERS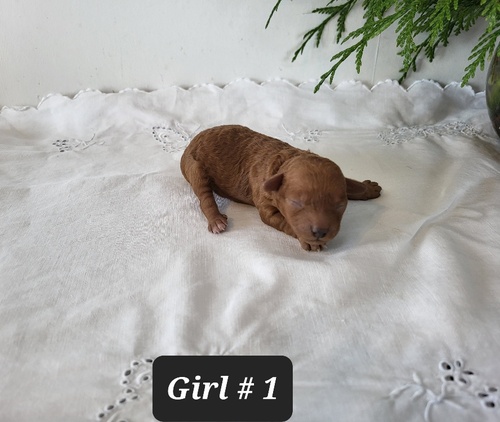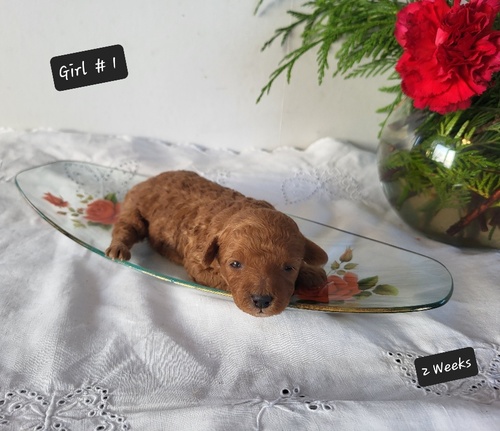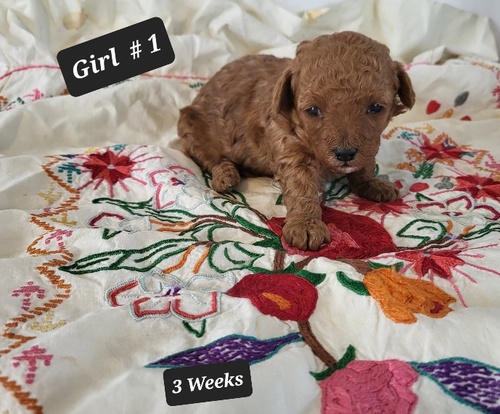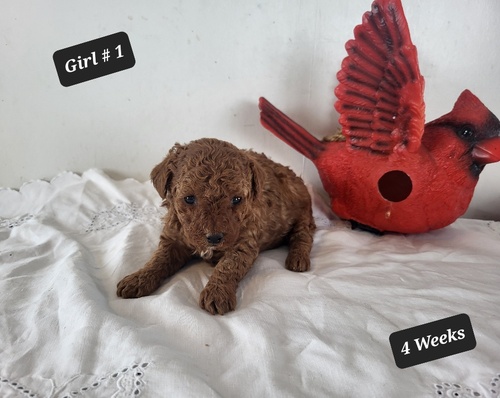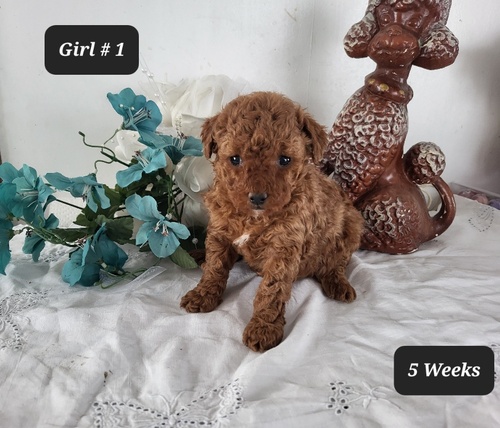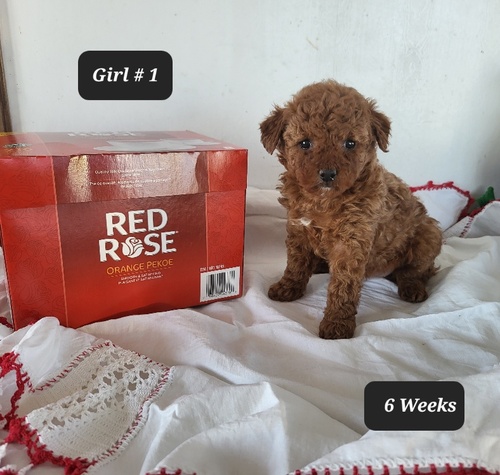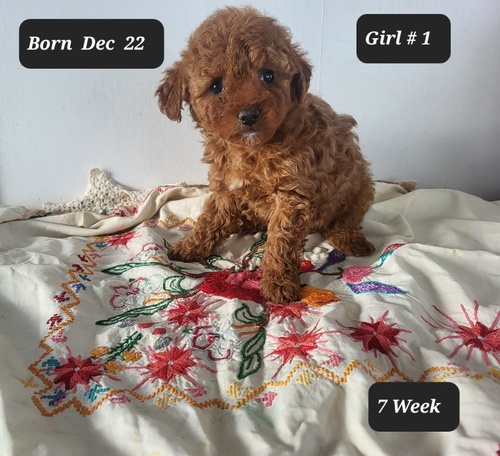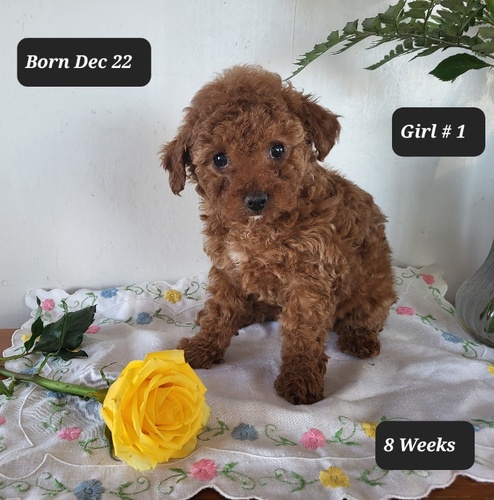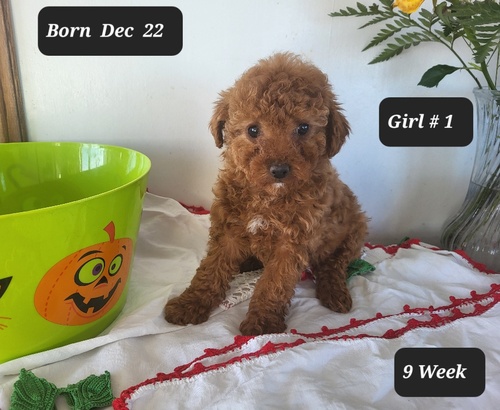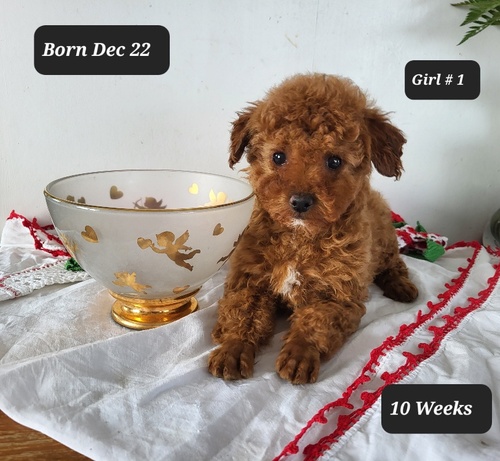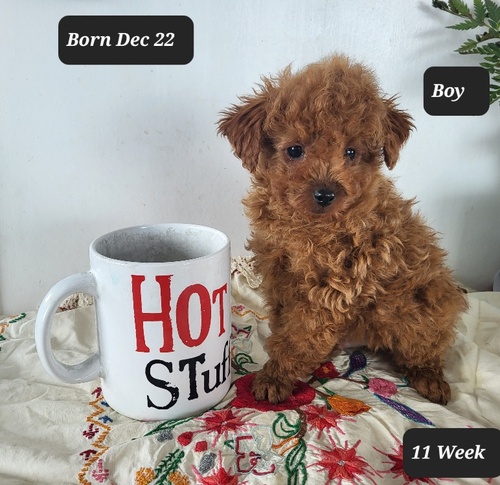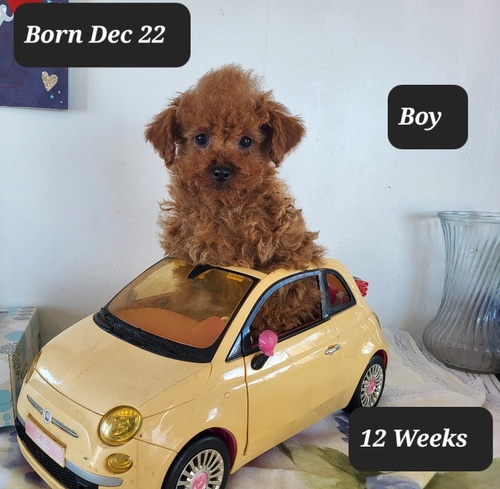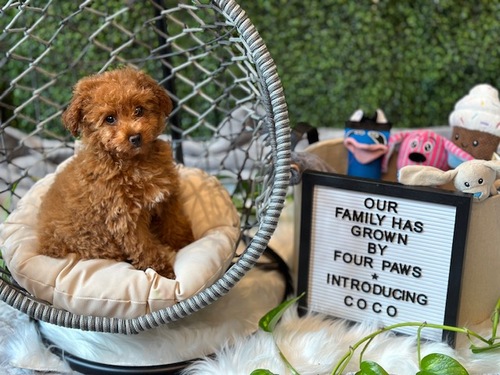 I GOT HEALTH CERTIFICATE ,DE WORMED AND PUPPY SHOT
GIRL # 1 - ADOPTED BY MONIKA.D
DEPOSIT RECEIVED - I AM GONE TO MY NEW HOME NOW
-----------------------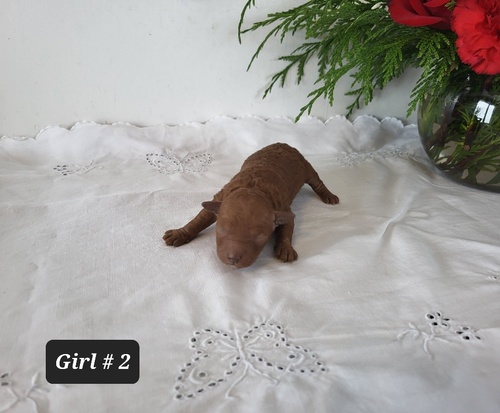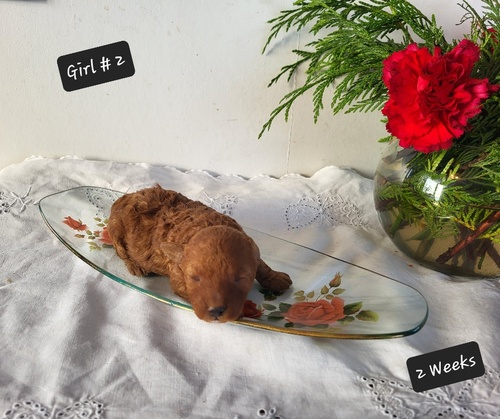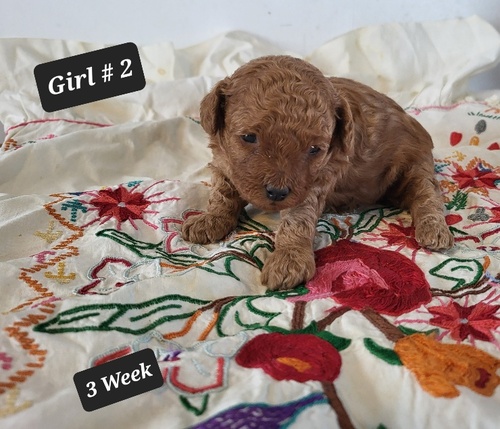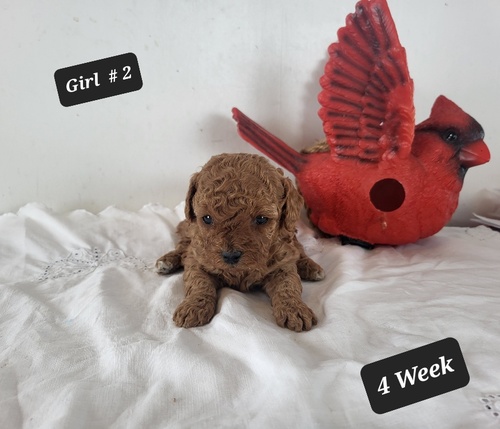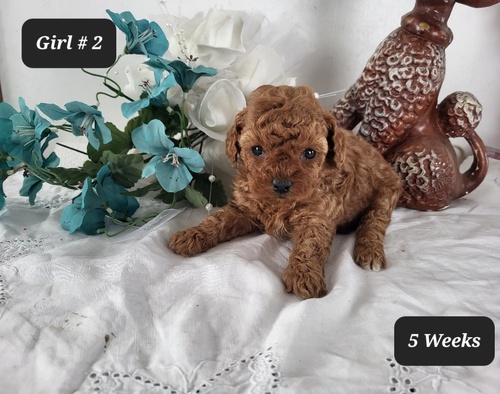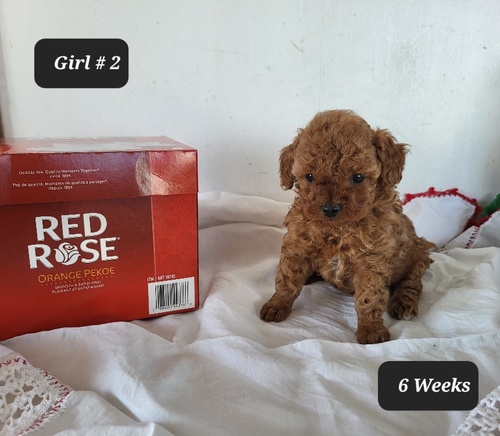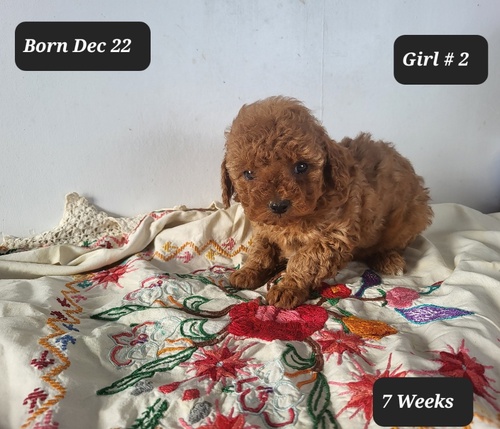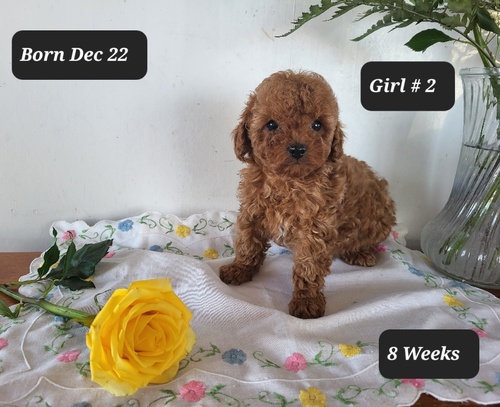 GIRL # 2 - NOT FOR SALE
-----------------------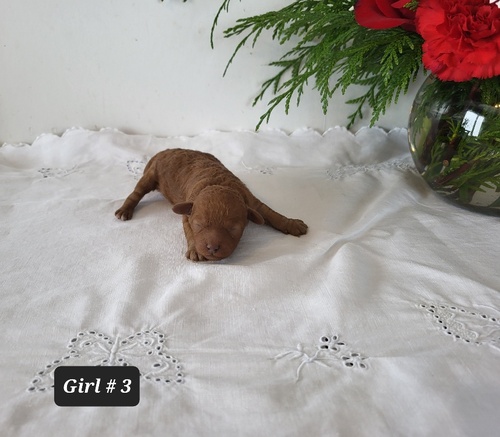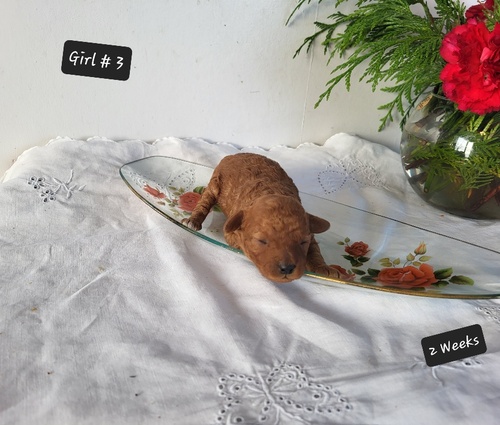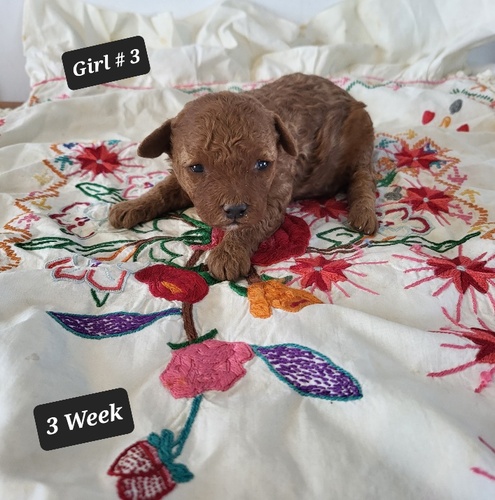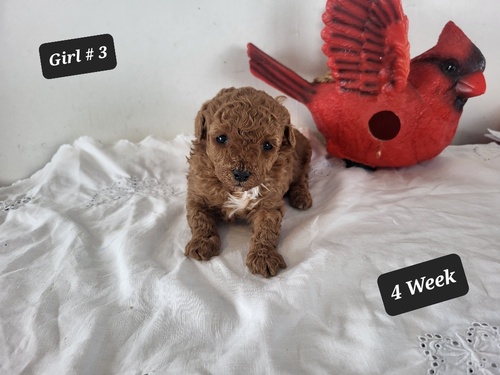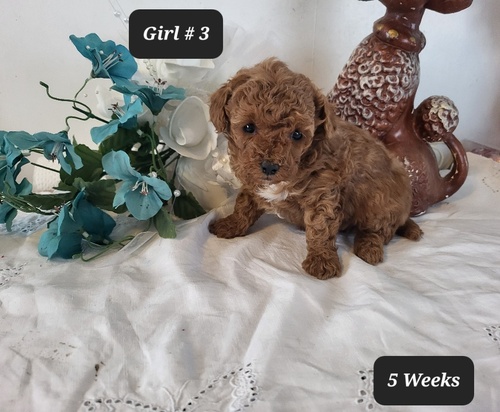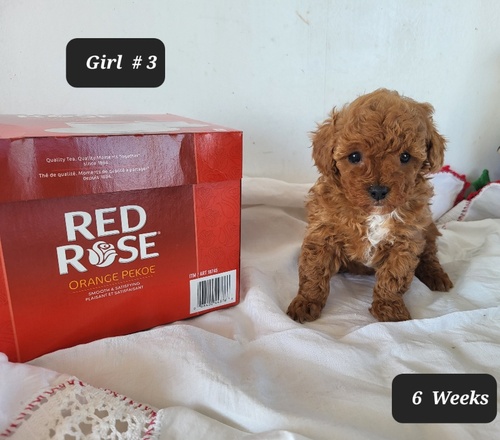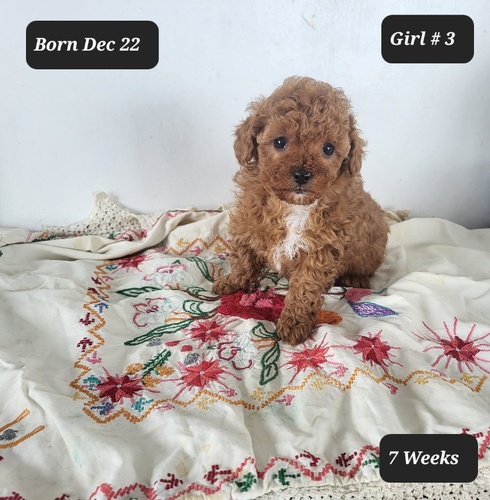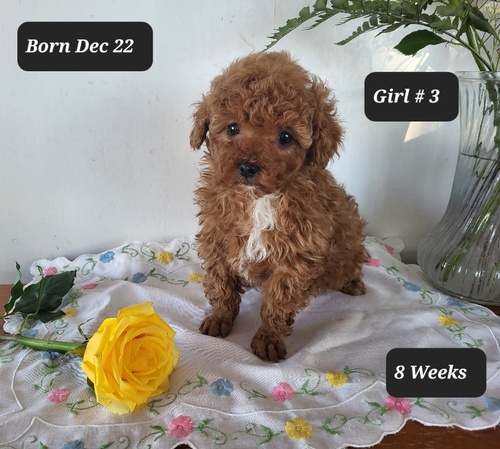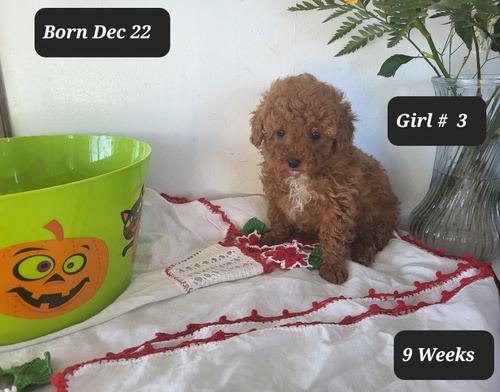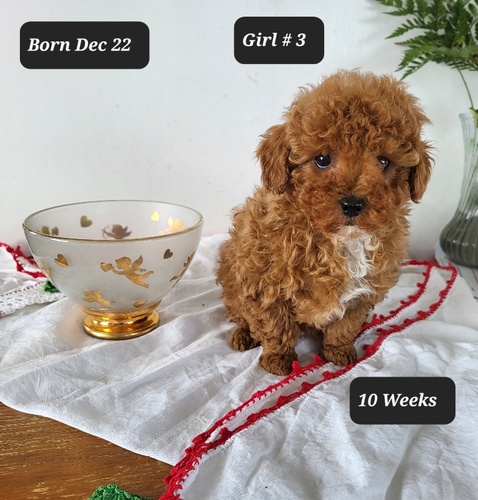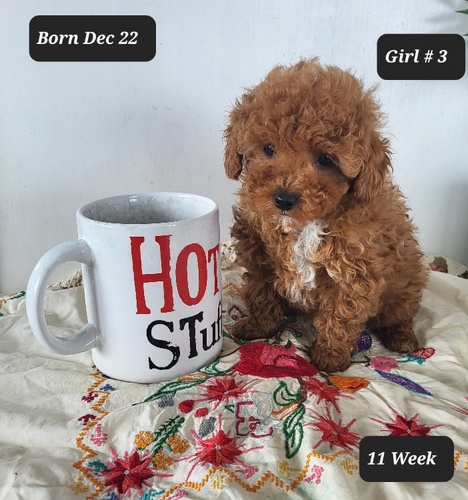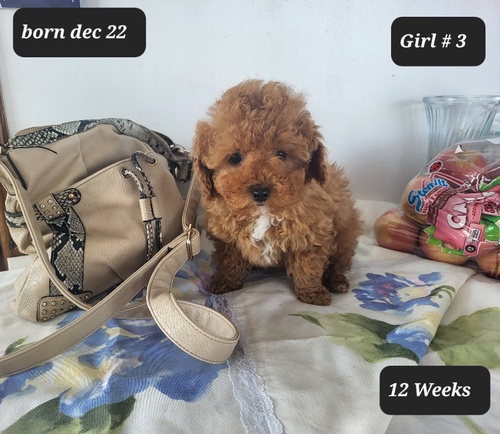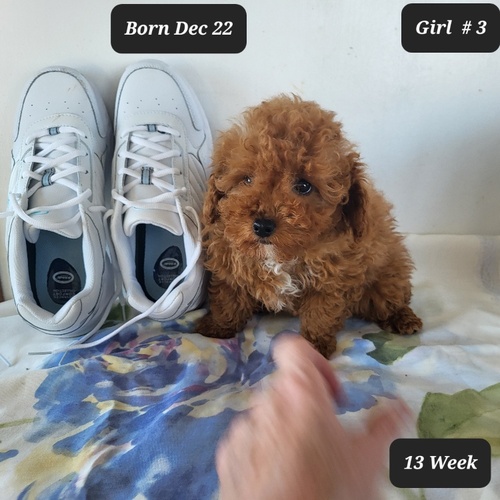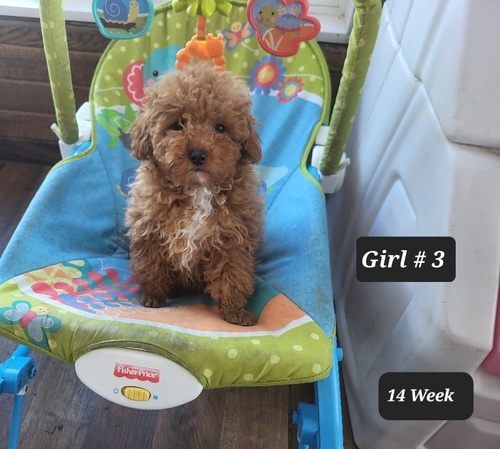 I GOT 2 HEALTH CERTIFICATEs ,DE WORMED AND 2 PUPPY SHOTs
GIRL # 3 ( Lots of White on Chest)
ON MARCH 17 SHE IS 6 IN HIGH ON SHOULDER
ON April 1 she is 7 in high on shoulder
ADOPTED BY MARINA .D
GONE TO OTTAWA, ONTARIO
-----------------------------------------
-----------------------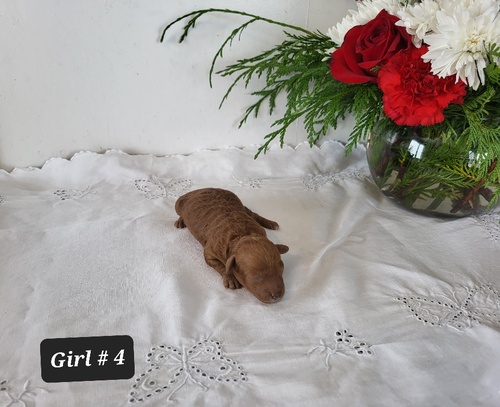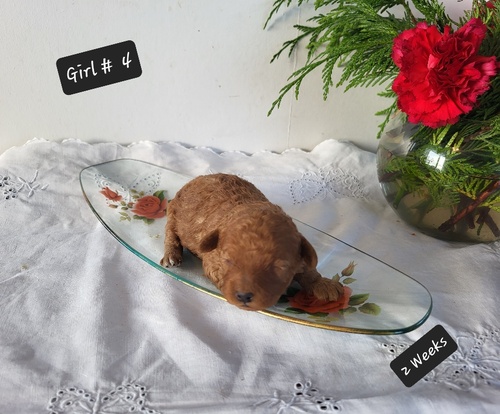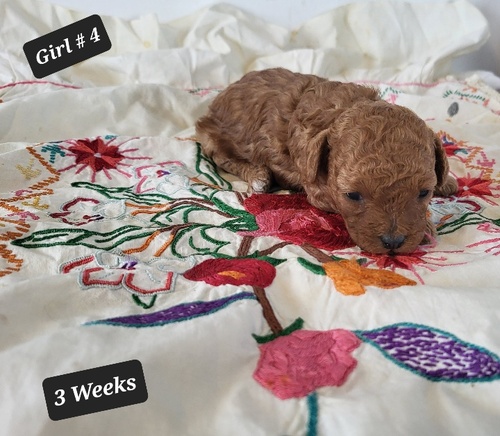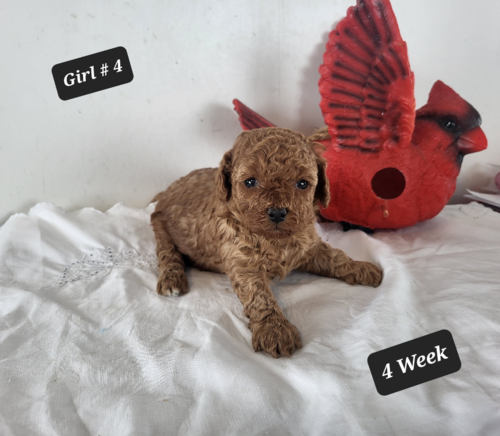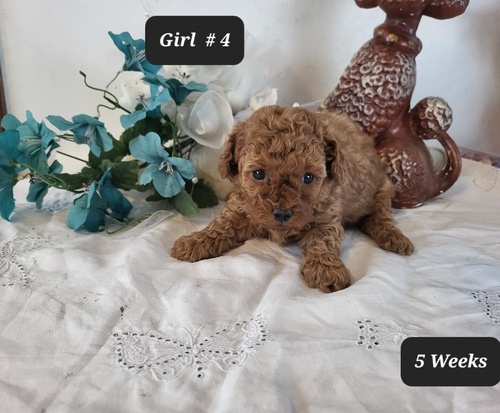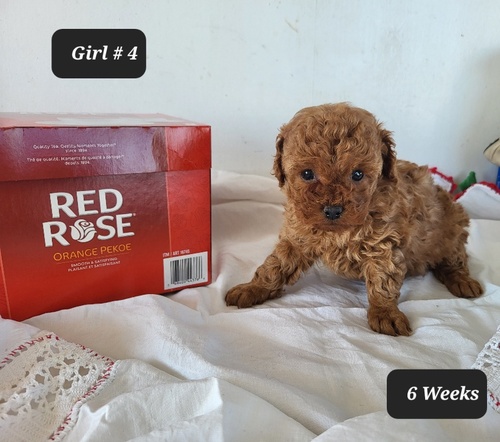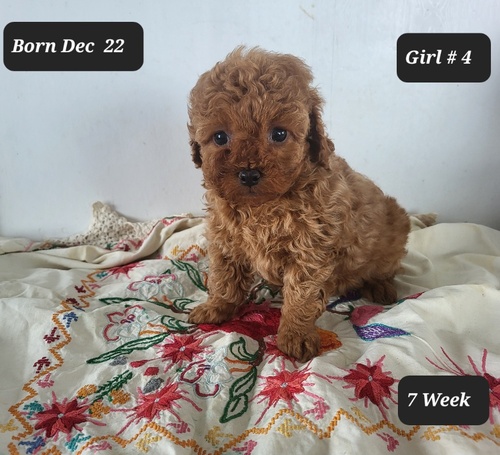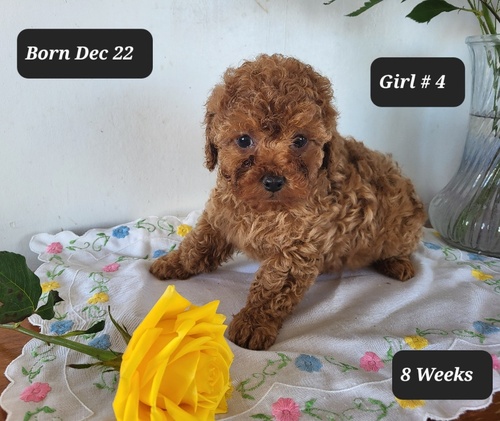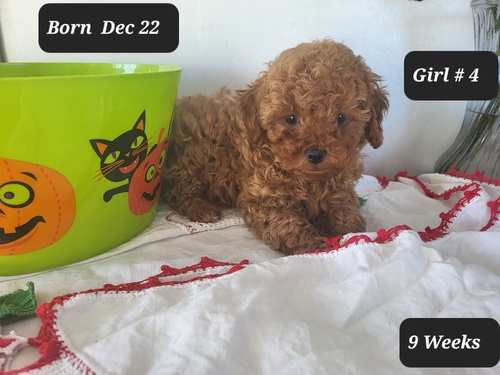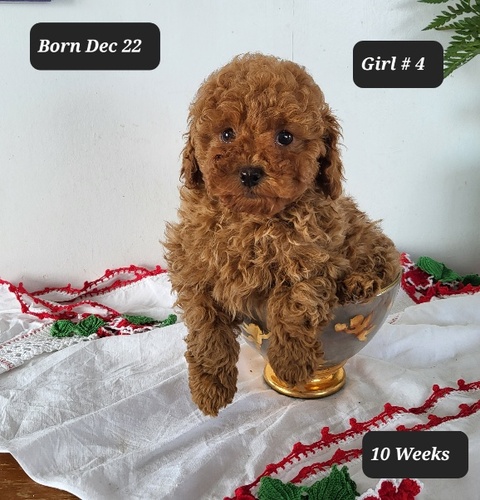 I GOT HEALTH CERTIFICATE ,DE WORMED AND PUPPY SHOT
GIRL # 4 - ADOPTED BY SERENE. D AND ADAM
I AM GONE TO MY NEW HOME
-----------------------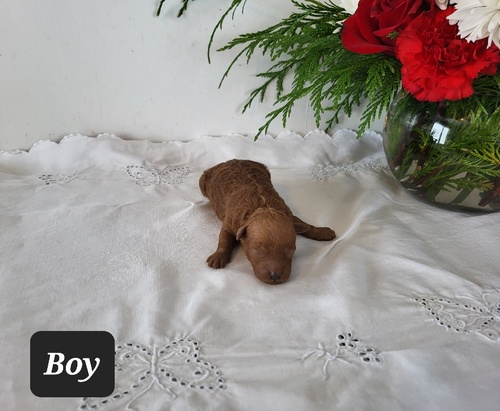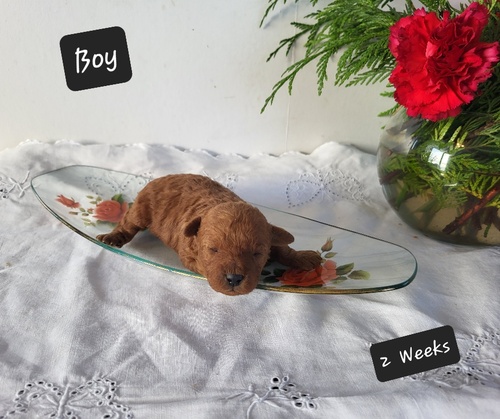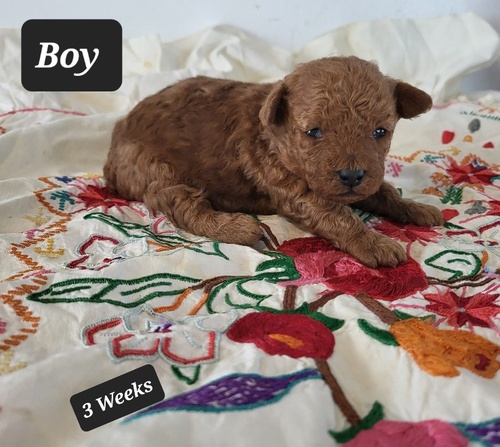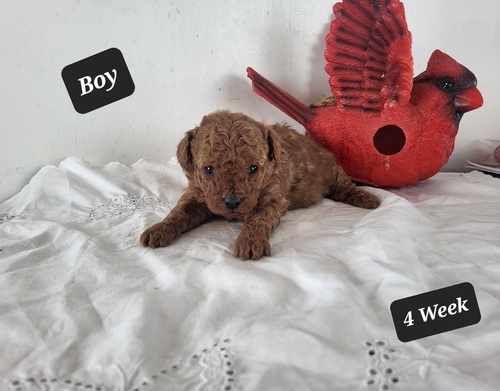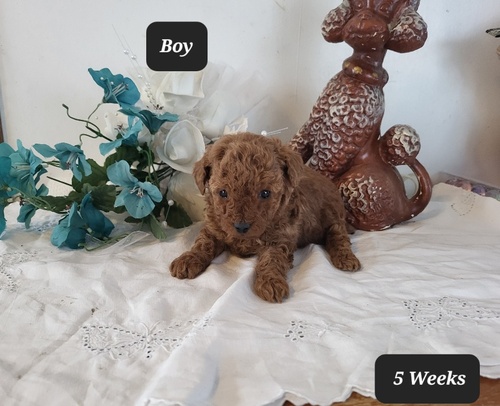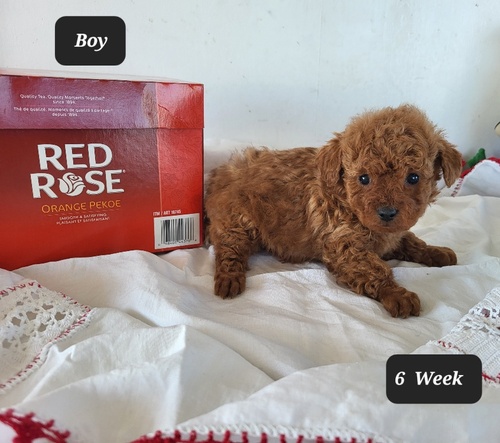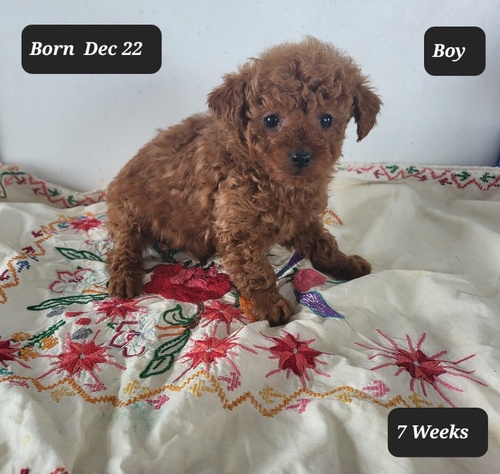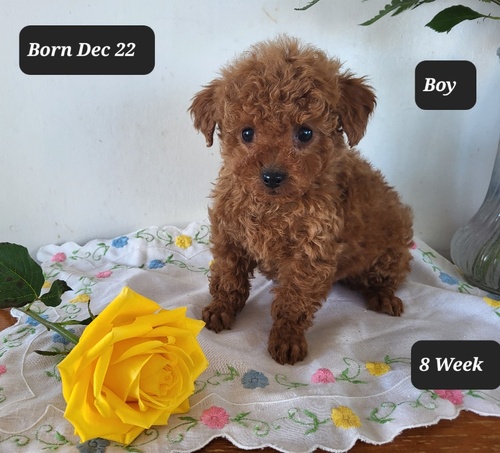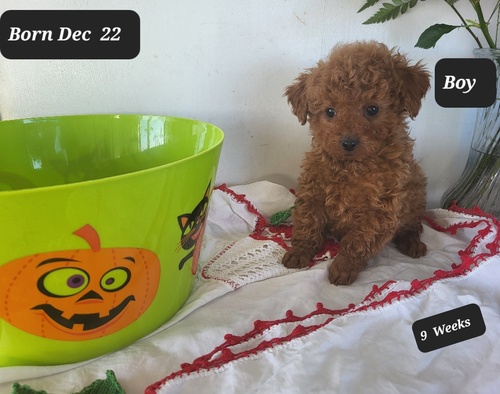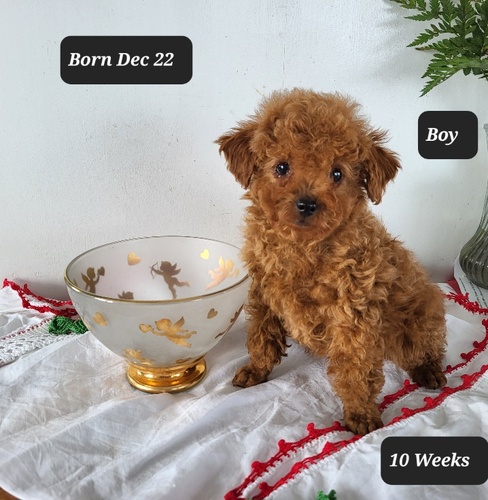 I GOT HEALTH CERTIFICATE ,DE WORMED AND PUPPY SHOT
BOY -

ADOPTED BY SHAWNA.W
XXXXXXXXXXXXXXXXXXXXXXXXXXXXXXXXXXXXXXXXXXXXXXXXXXXXXXXXXXXXXX
XXXXXXXXXXXXXXXXXXXXXXXXXXXXXXXXXXXXXXXXXXXXXXXXXXXXXXXXXXXXXX
PREVIOUS LITTER BELOW
LUCY AND PRINCE OF GOLD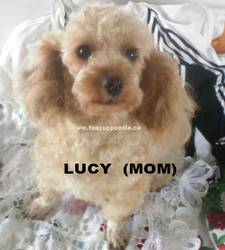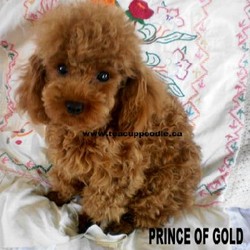 REAL PRETTY DARK RED TINY TOY /TOY POODLE PUPPIES
BORN SEPT 25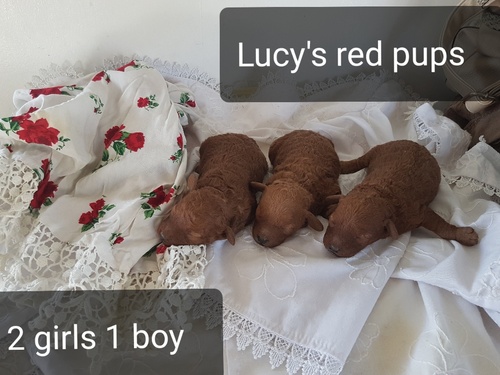 **********************************************************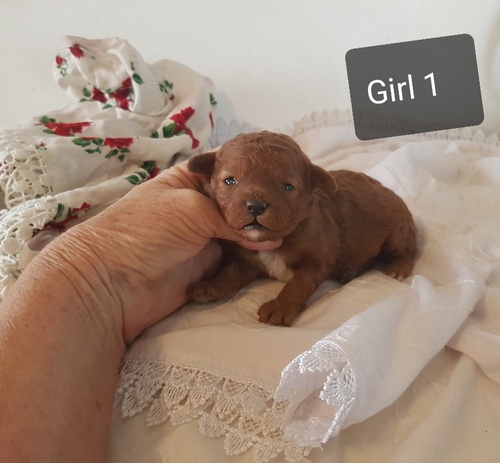 two weeks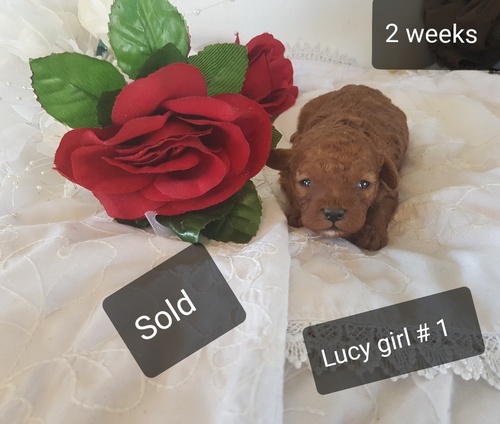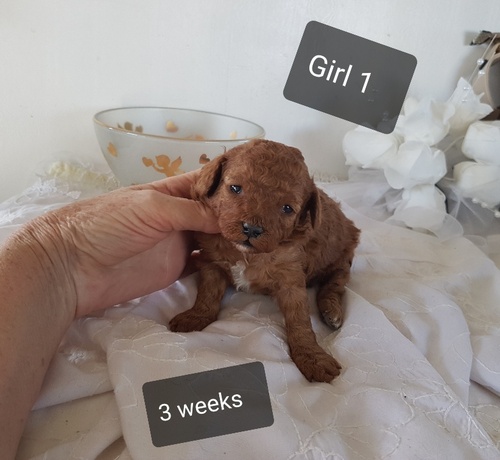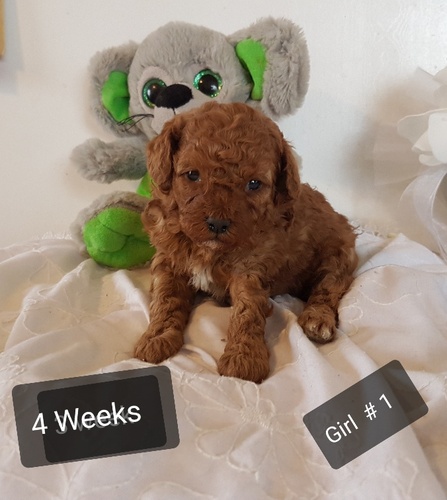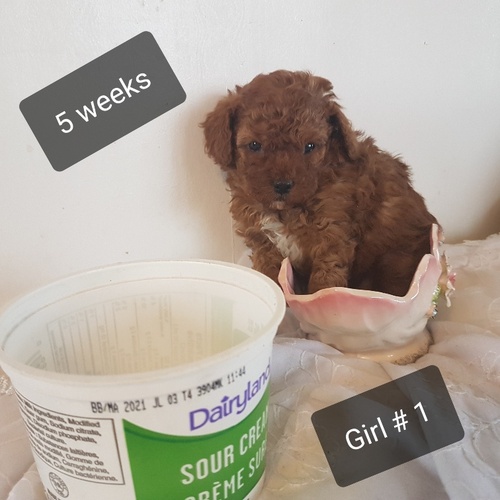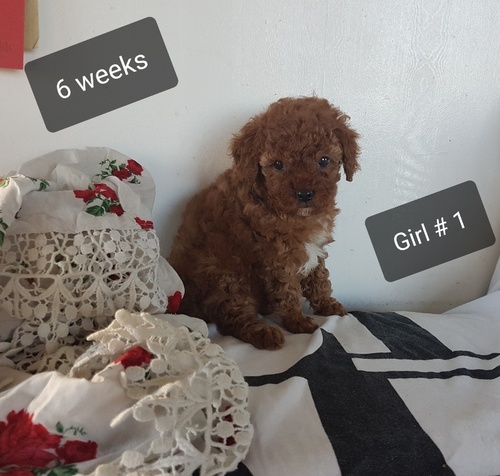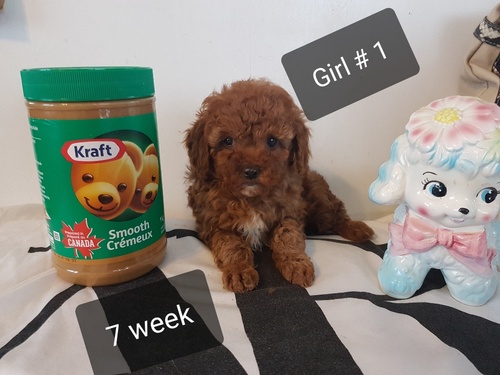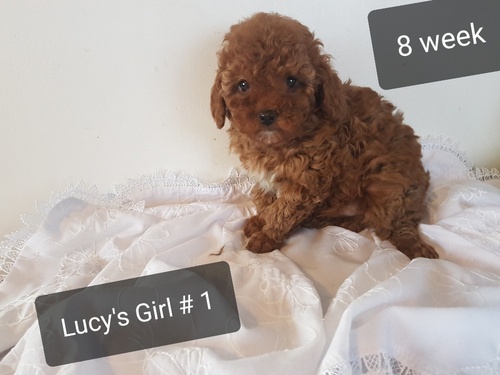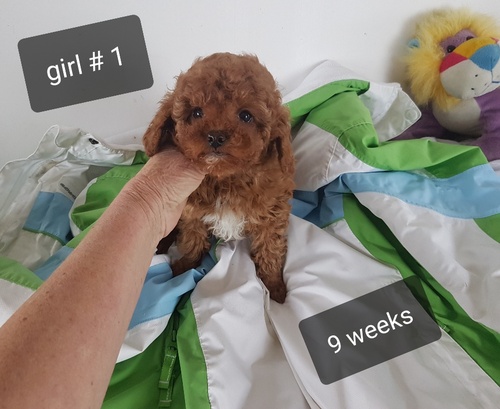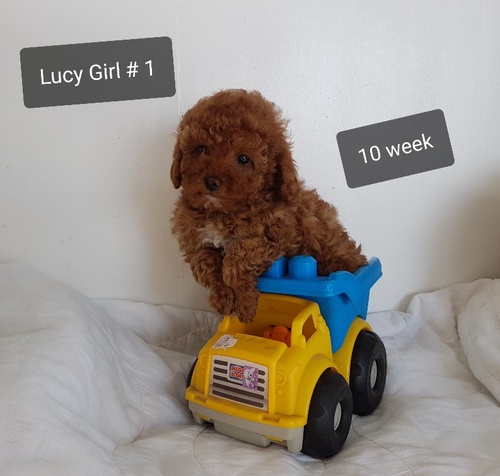 GIRL ONE -

ADOPTED BY MARC.R
I HAVE GONE TO COBBLE , BRITISH COLUMBIA
WITH WEST JET
HI Bev.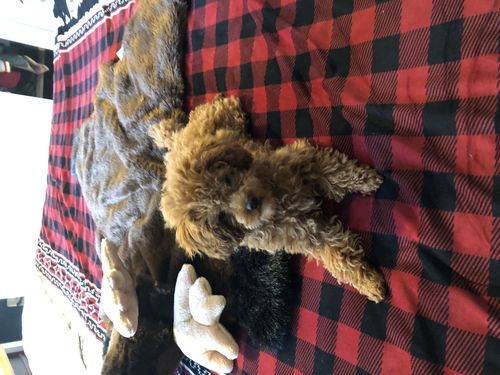 hi bev
 Merry Christmas. Hope everything is well with you and yours. 
I am just writing to you about our beautiful little Ruby. 
In threes days we will have had her for a whole year. 
It seems like yesterday we picked her up from the plane in Vancouver. 
She is the best thing to have happened to us ! She topped out at 6 pounds 6 ounces. 
She is so much fun and loves to play. 
 
Thank you so much for our beautiful Ruby.
 
The joy of our lives. We love her like a child and could not imagine our life without her.
 Marc and Denise and Ruby. 
**********************************************************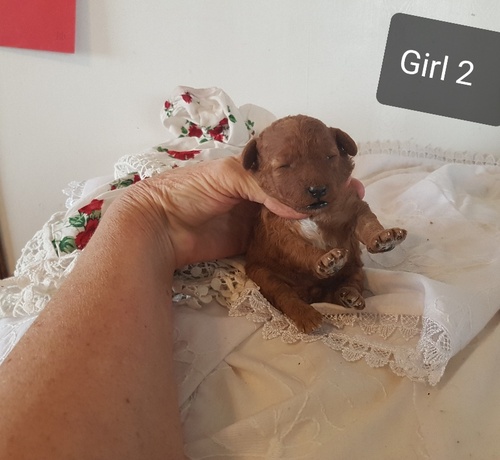 two weeks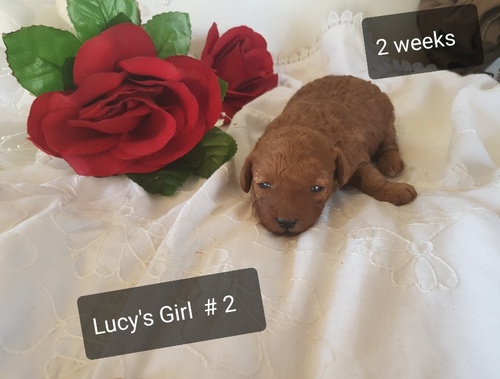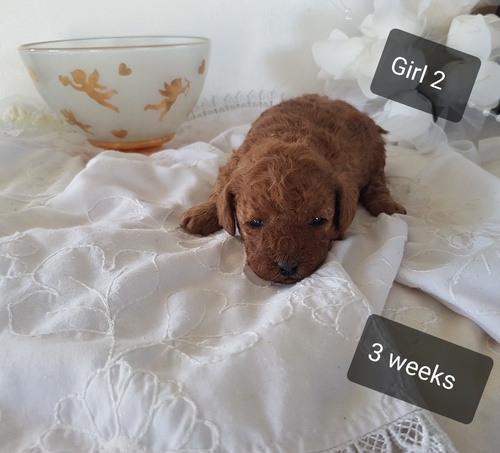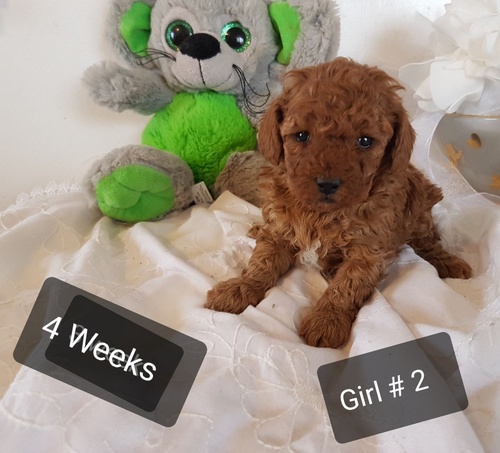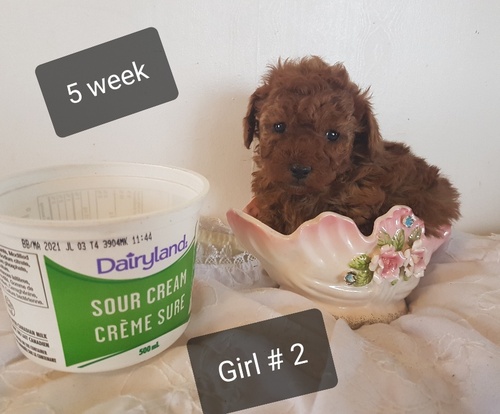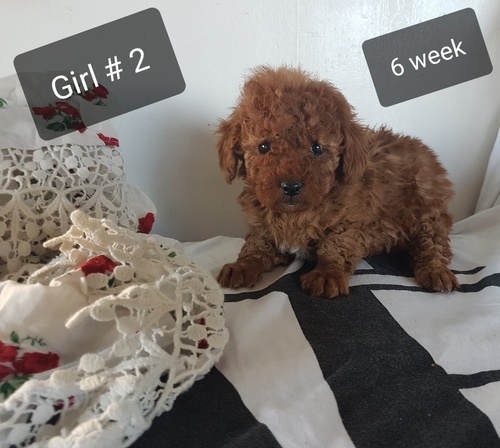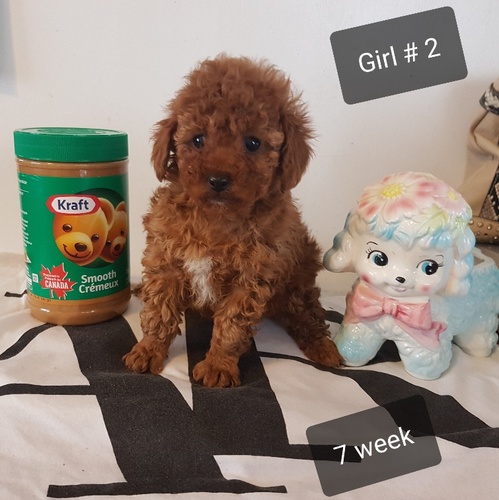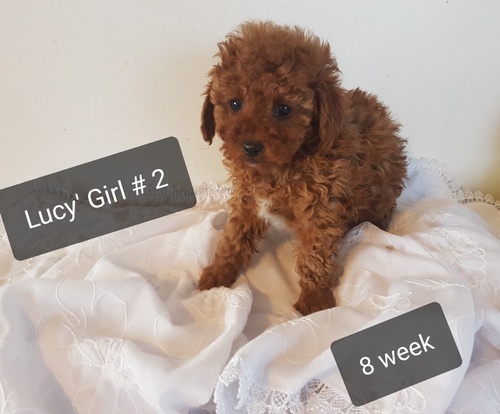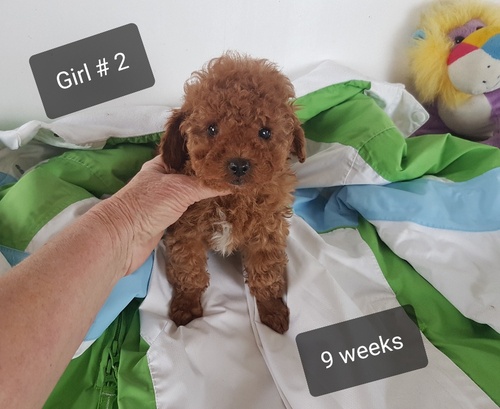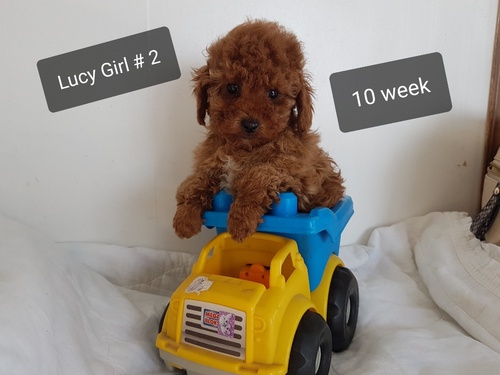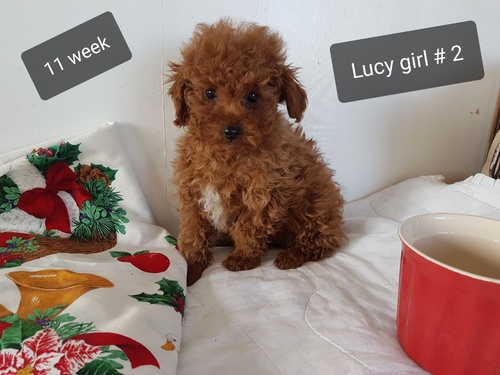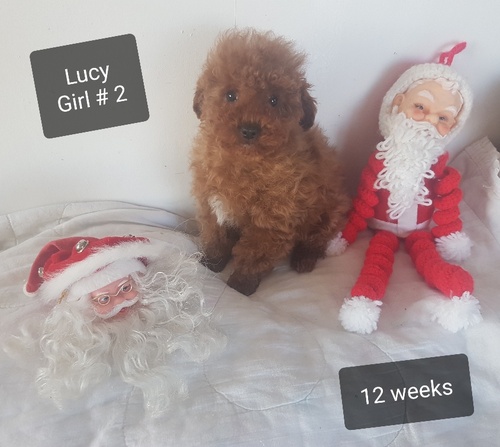 GIRL TWO -

ADOPTED BY DEANNA.N
GONE TO NEWFOUNDLAND
**********************************************************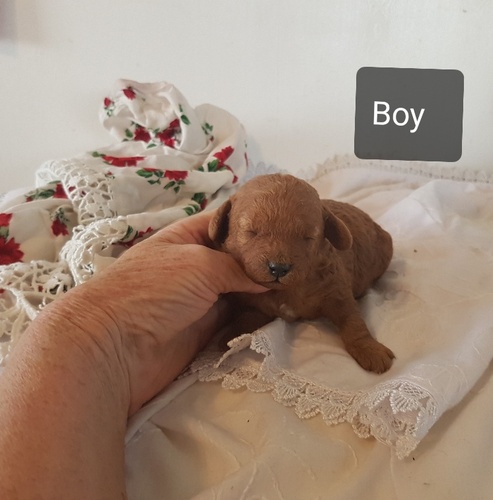 2 week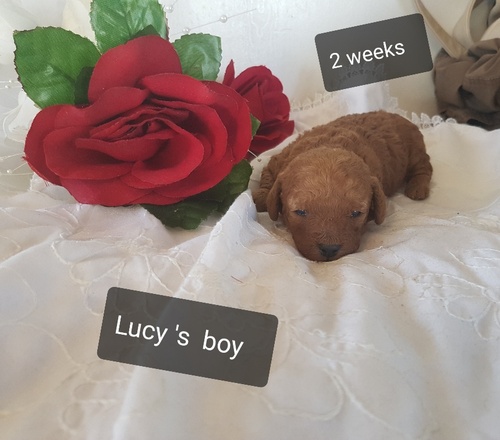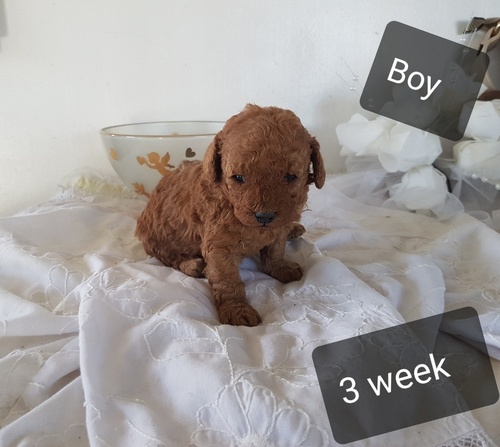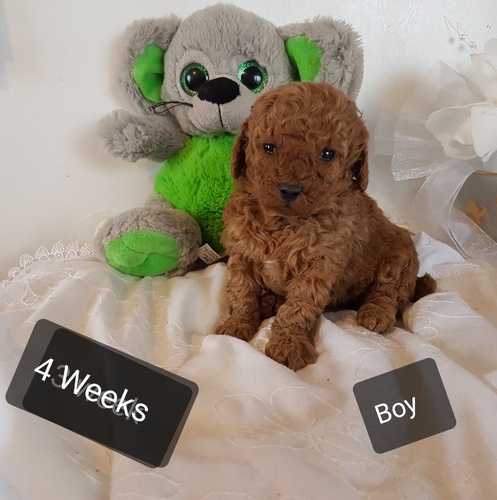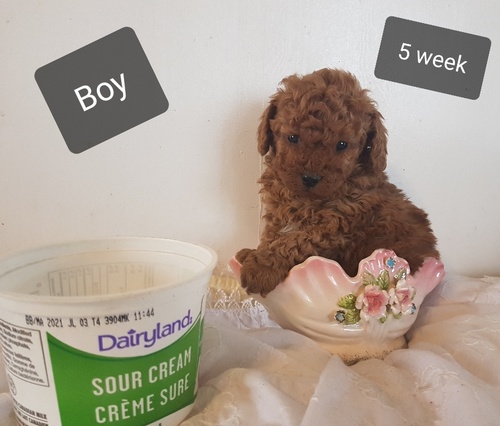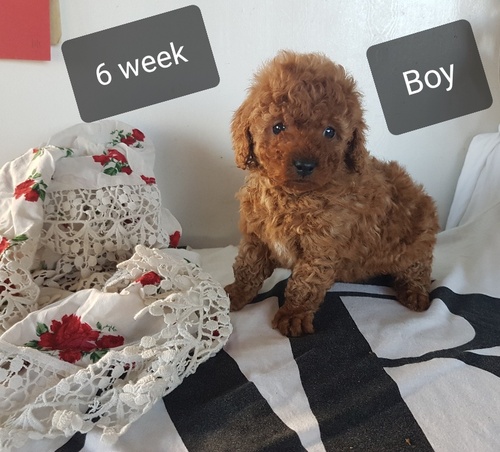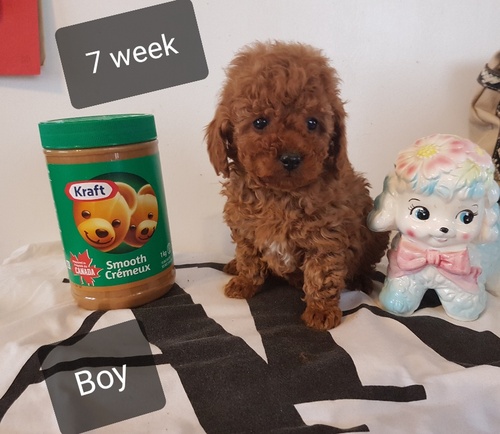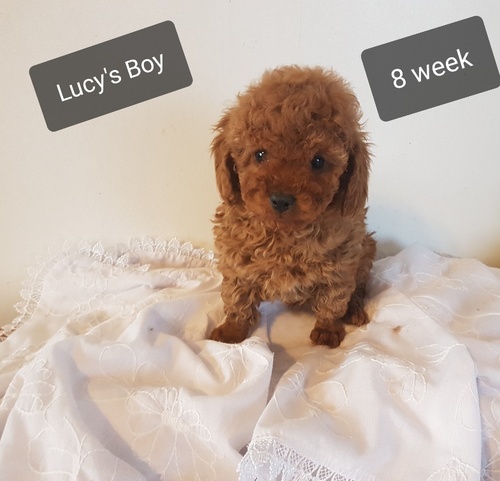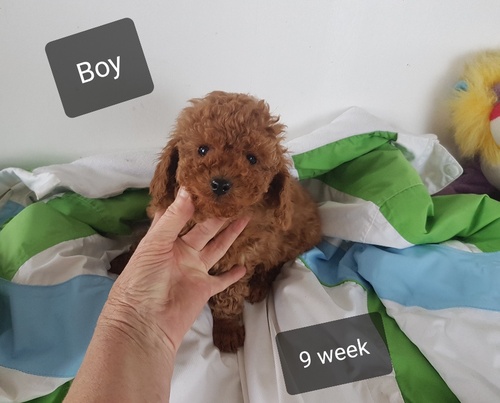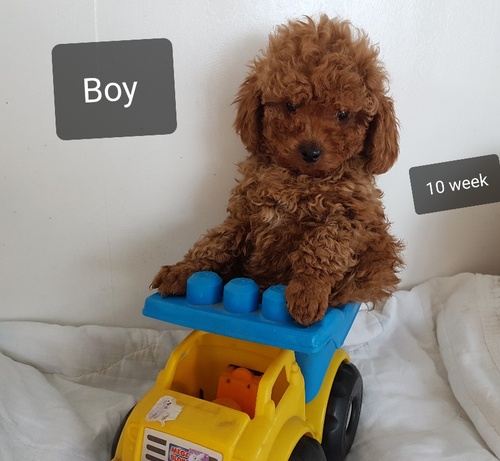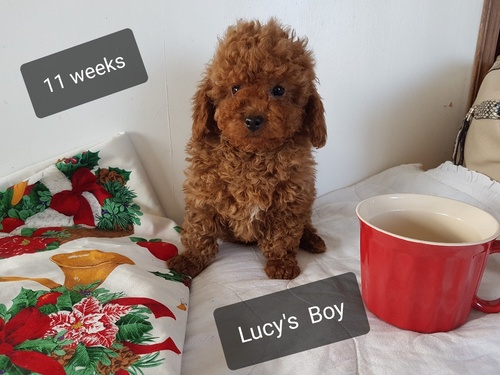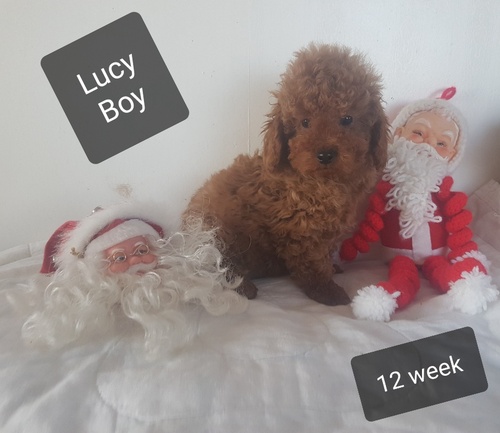 BOY -

ADOPTED BY
Charlene
------------------------------------------------------------------------------------------------
------------------------------------------------------------------------------------------------