PRECIOUS X RED ROCK SAVAGE
PUPPIES BORN JULY 16
2 girls and 2 boys
RED COLORS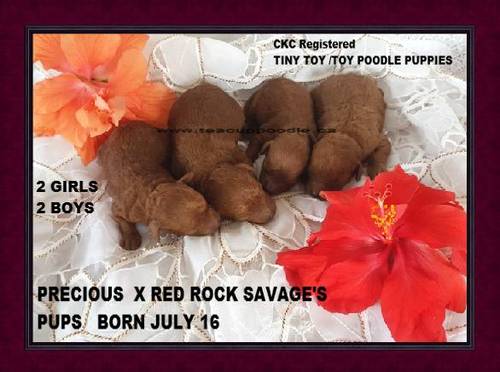 - male puppy One - ADOPTED BY CATHY.W
- Smaller Male Pup Two - ADOPTED BY PAT AND LORI.B
- Female Puppy one - not for sale ( will be staying here)
- Smaller Female Puppy Two - ADOPTED BY CRAIG
--------------------------------------------------------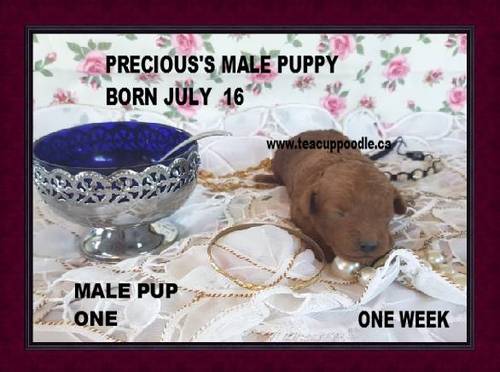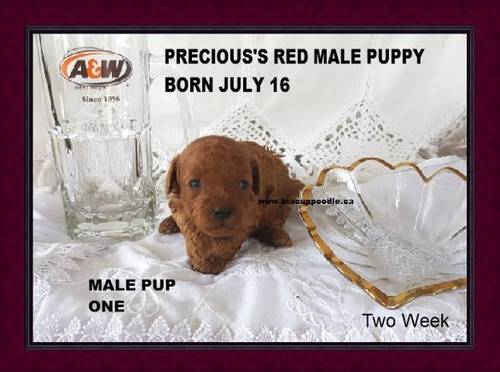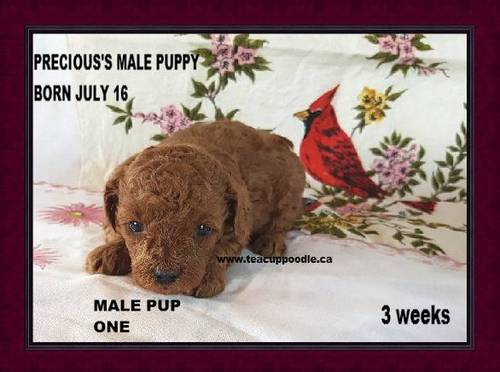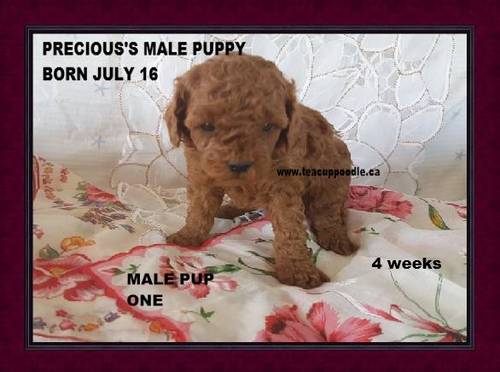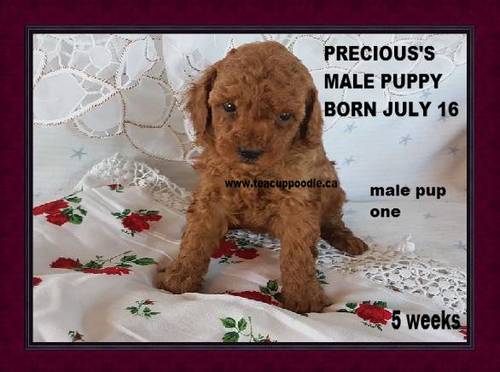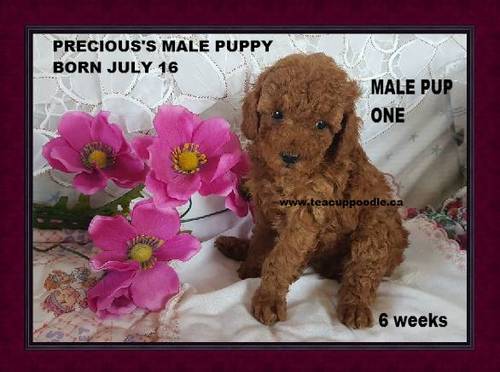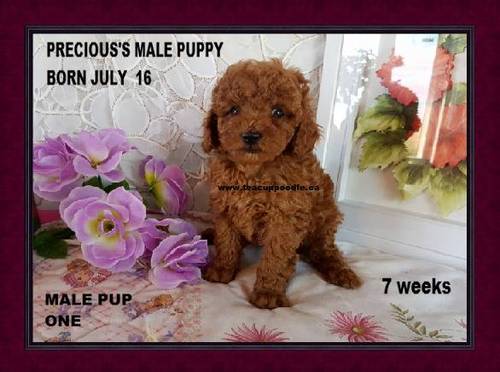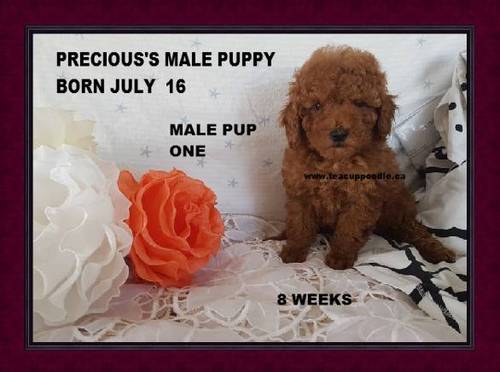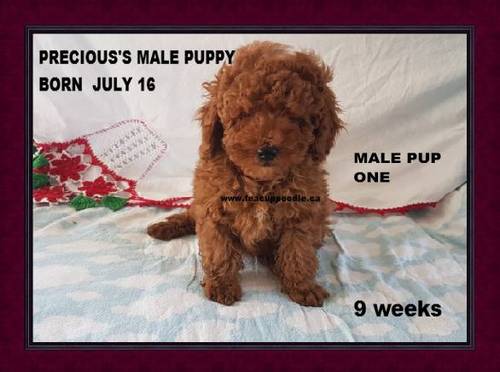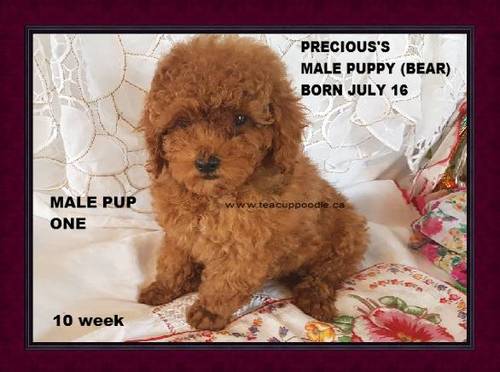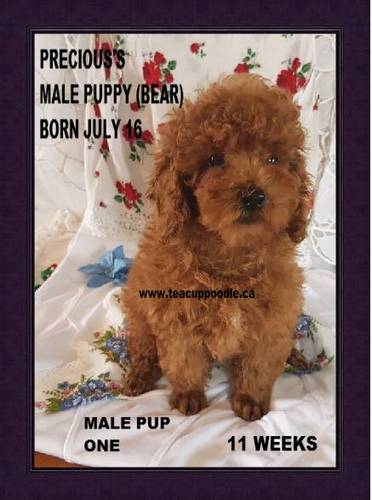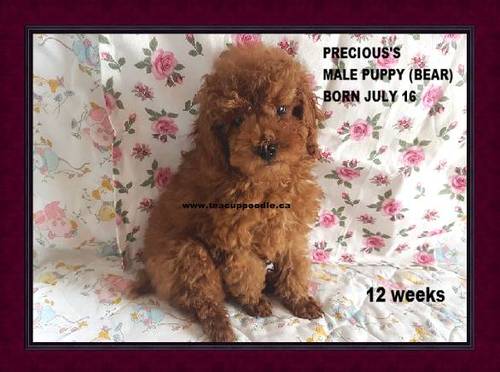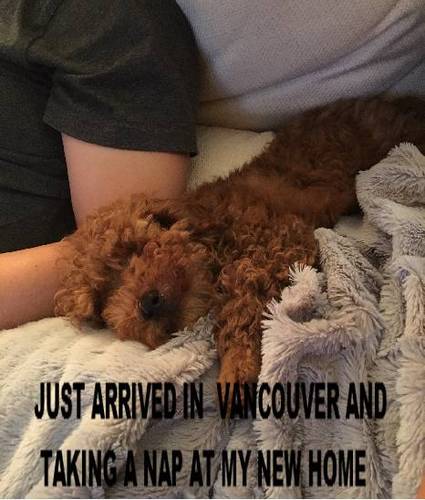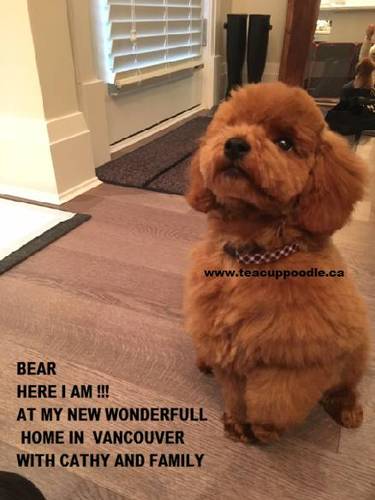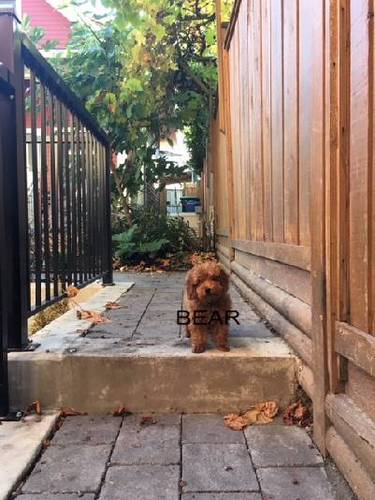 MALE PUPPY ONE ( BEAR) - ADOPTED BY CATHY.W
I AM NOW LIVING IN VANCOUVER
WITH MY NEW WONDERFULL FAMILY
We just wanted to thank you again for everything and confirm that Bear is the sweetest and kindest gift we could ask for.
We fell in love with the little puppy at first sight. It took him no time to familiar himself with us and has been a big ball of energy since he arrived. He is such a smart little boy and is eating. Although he seems to be so excited about things, he tends to eat a few kibbles and carry the rest with him in his mouth as he trots around before coming back to his bowl for a few more bites.
He also loves his playpen already and my husband (who has never been a dog person) snuggled with him all night and refused to go to work this morning.
Here are a few photos for you. :)
Hi Beverly, (oct 11)
Perfect! Yes, we can't thank you enough for training Bear so early to get used to household elements and noises - making the transition for him so easy.
Oh my! That's a beautiful photo of you! I love the picture perfect backdrop and scenery around you also! The sports car suits you!
Looks like you are keeping very well, even being so busy that you are! Such a beautiful soul definitely shines through your youthfulness in that photo.
Be sure to take good care and I'm sure we will be in touch soon. :)
----------------------------------------------------------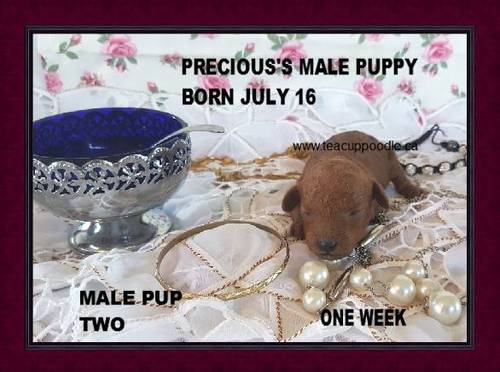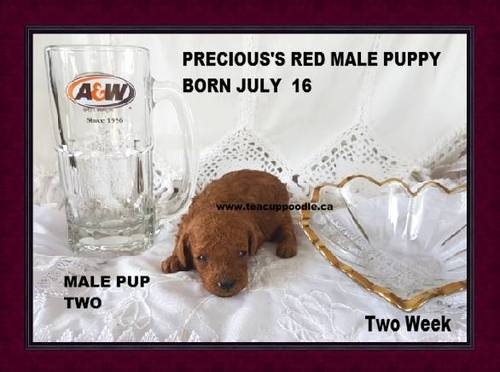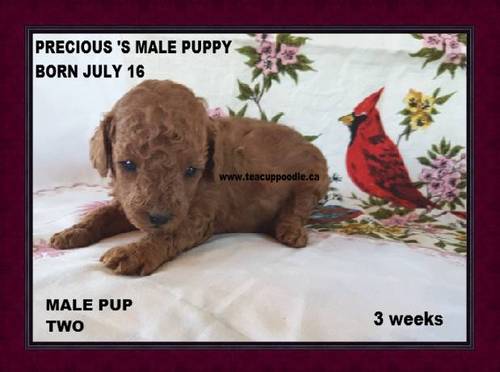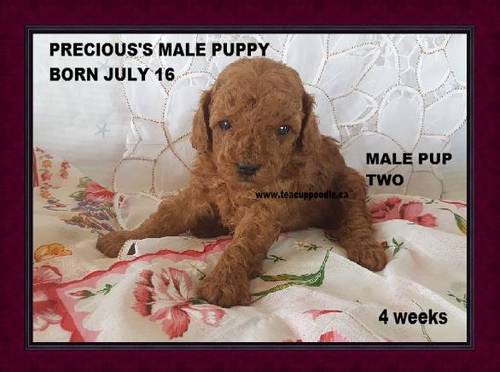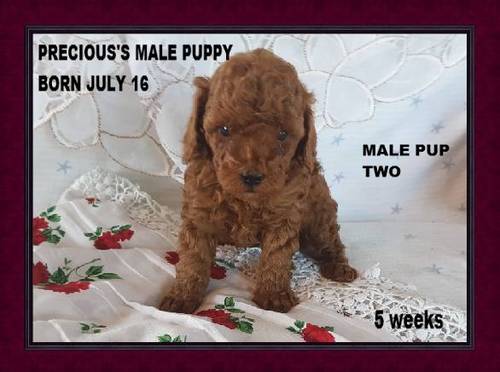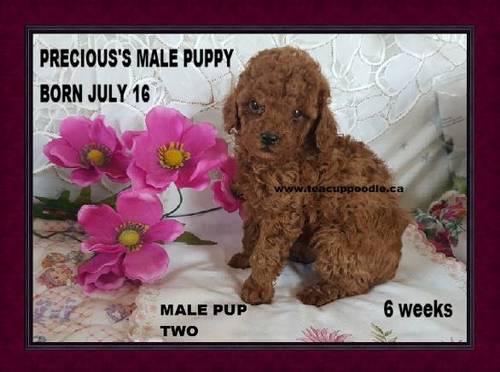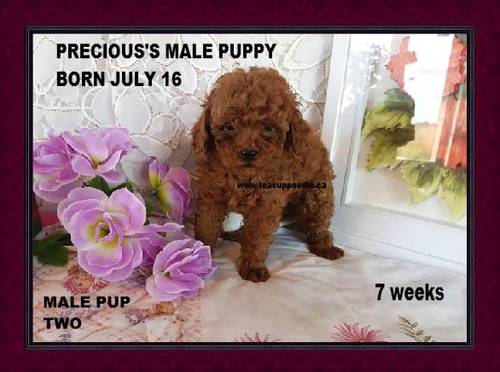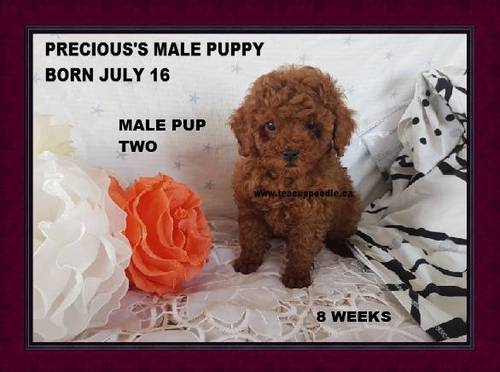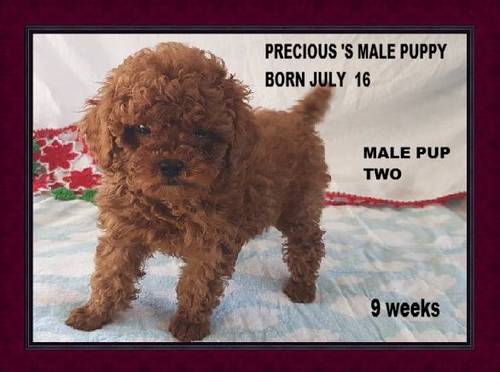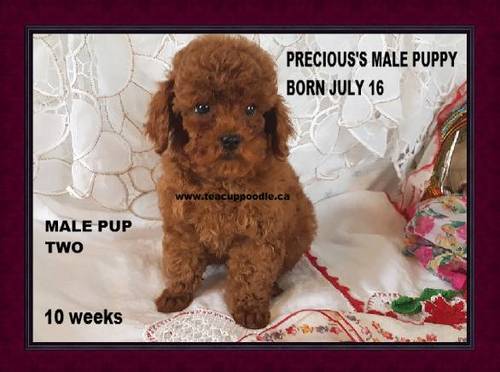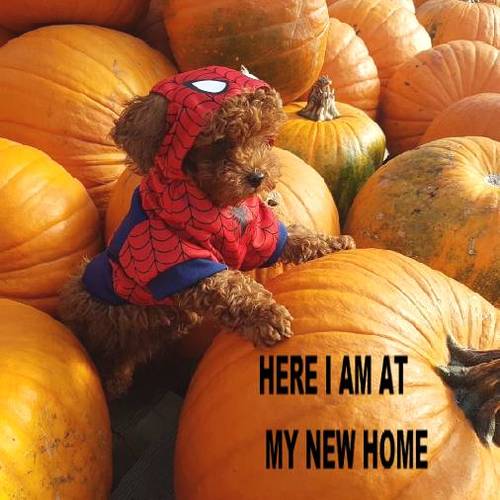 MALE PUP TWO - ADOPTED BY PAT AND LORI.B
I HAVE NOW GONE TO MY NEW HOME IN WINNIPEG
WITH MY NEW WONDERFULL FAMILY
------------------------------------------------------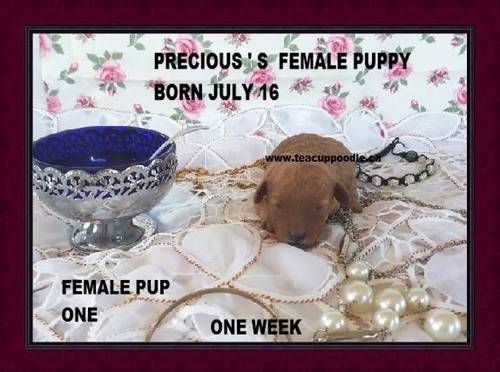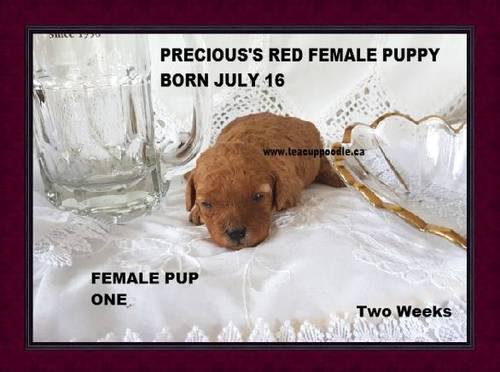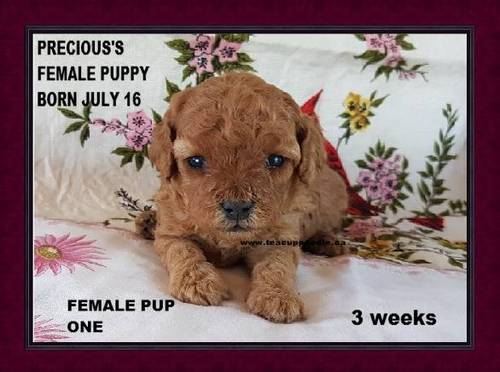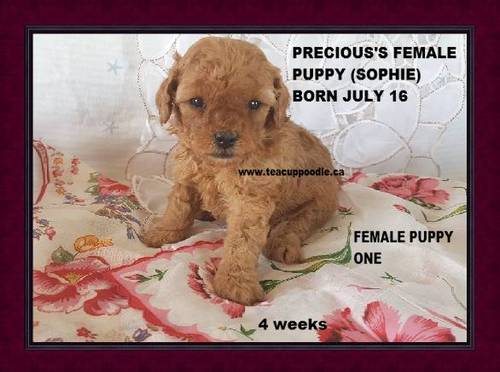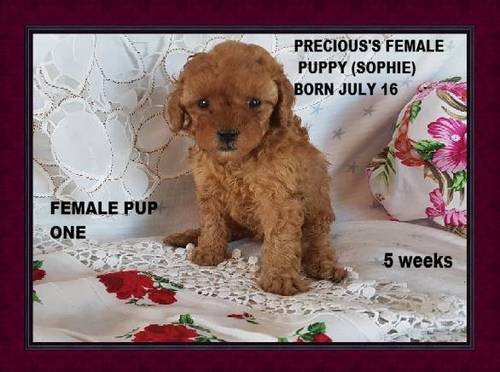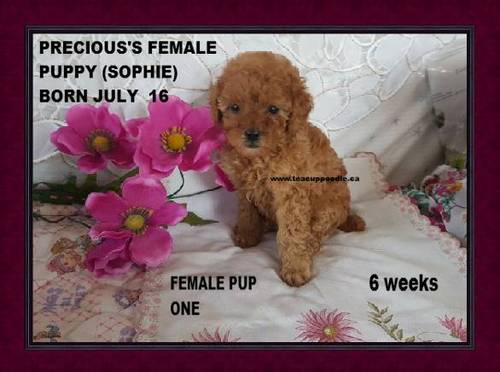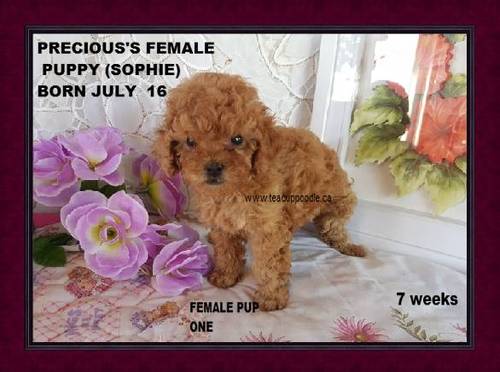 FEMALE PUP ONE - not for sale
--------------------------------------------------------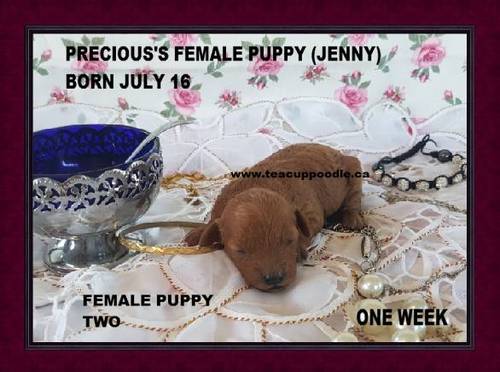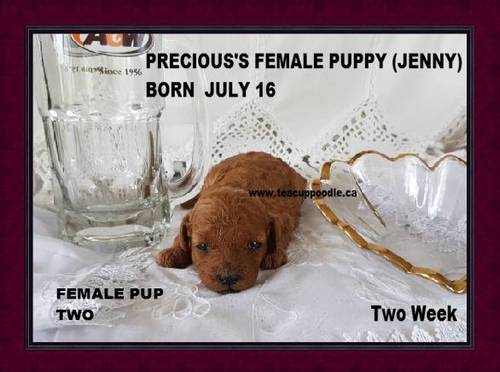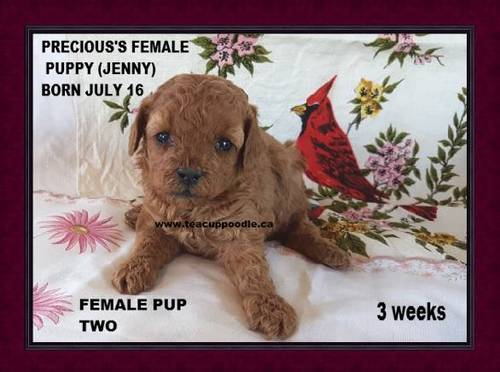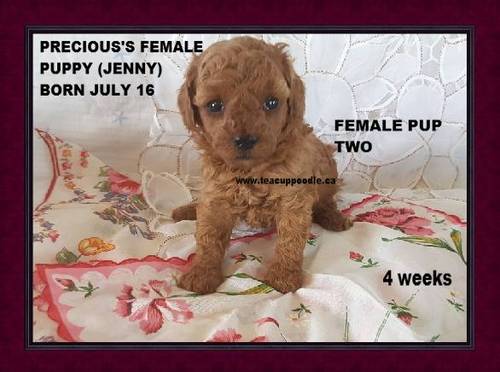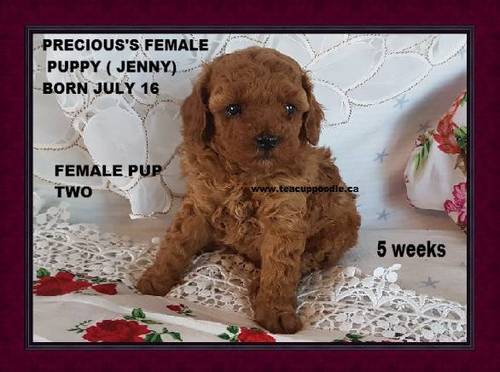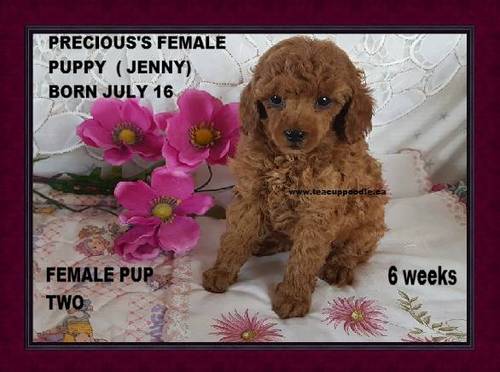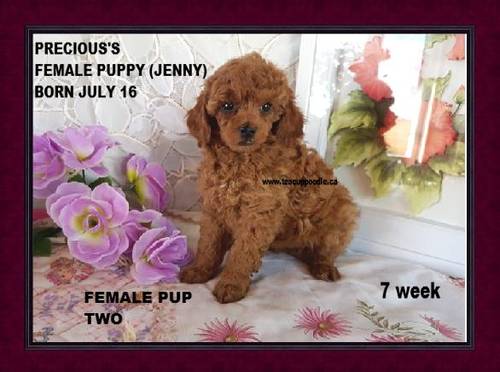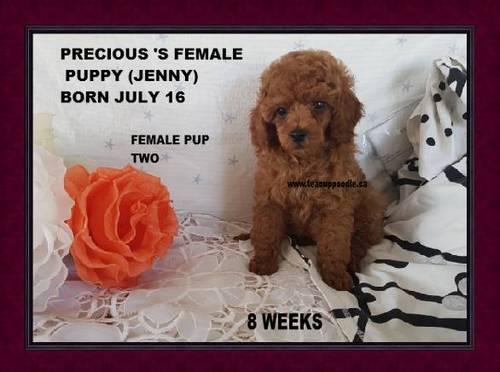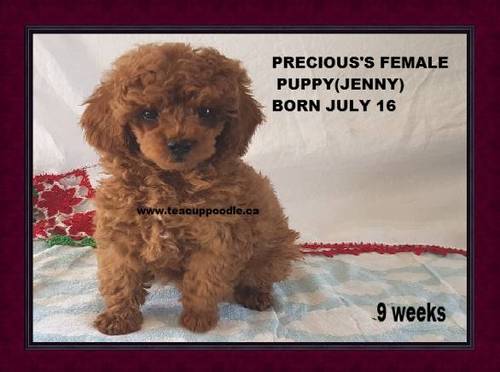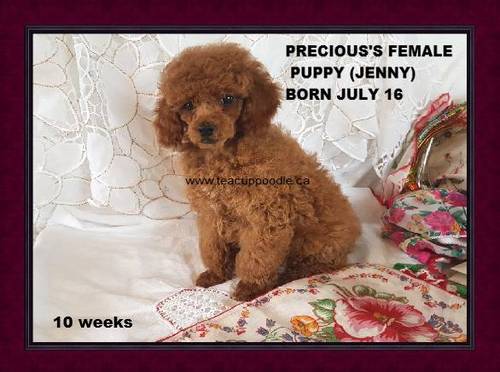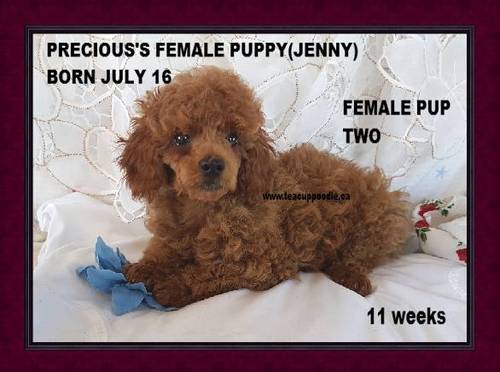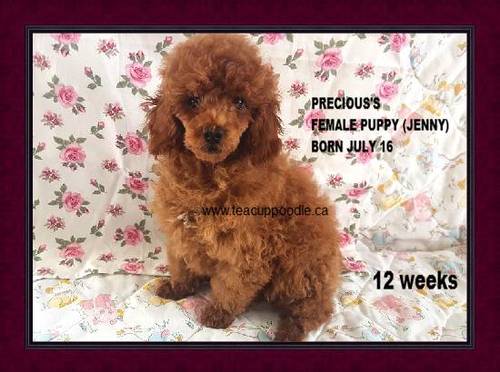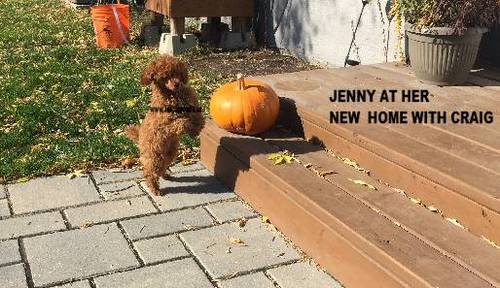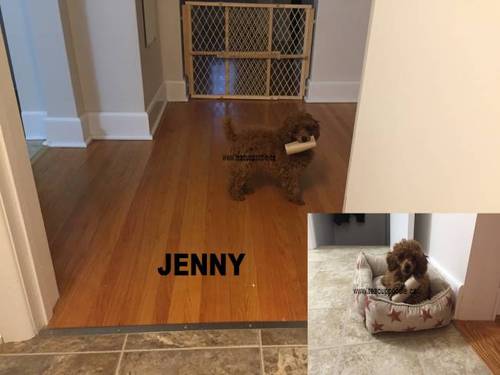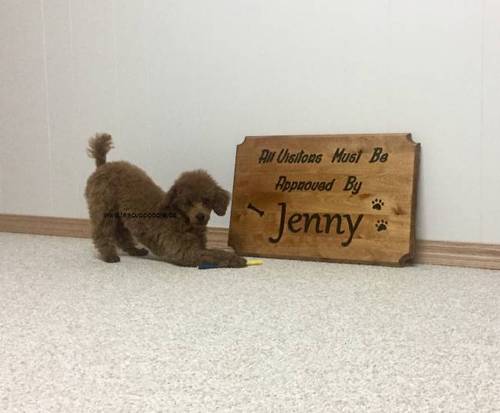 FEMALE PUP TWO (JENNY) - ADOPTED BY CRAIG
Hi Beverly
Hope you're doing OK. Just letting you know that Jenny is doing very well she's very happy everybody who meets her just adores her she's very good with people and a very sweet puppy. Likes to play, snuggle and look at her reflection in mirrors! Paper training going pretty good too, she's a smart one.
Hi Beverly
Just thought I'd give you another update. Jenny is doing very well she had no trouble on the road even used her Pee pad in the truck, she's almost fully paper trained I would say in the House too.
Just had her first grooming other day and the groomer said she was very very good!
She just had her first visit at her new vet and said she is in terrific condition. Dr was Very impressed with her calmness!
Thx again!
Craig
OM